Planning your releases in 2021 – the checklist for musicians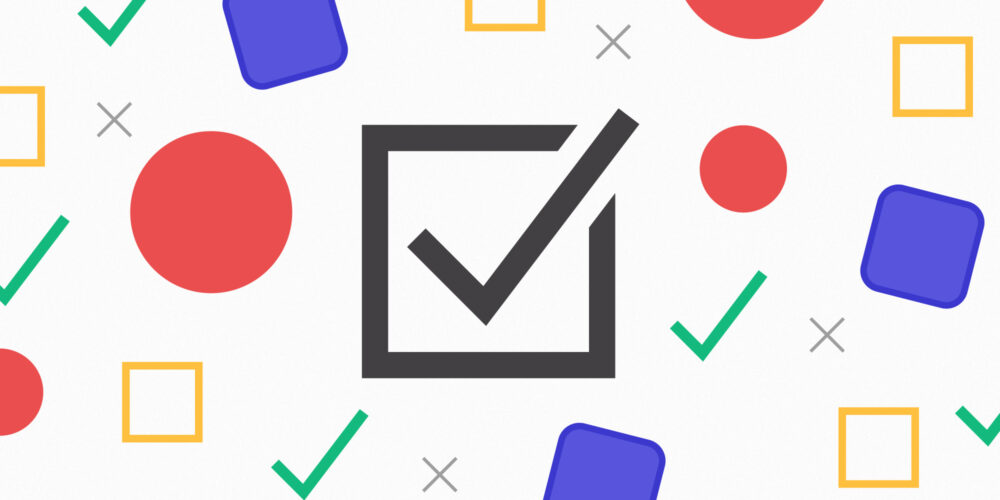 What you'll learn in this post:
Why you shouldn't release without solid planning
A detailed list of everything you should consider before releasing
Why release planning is not yet complete even after the release
Our goal at iGroove is to help artists make the most out of every single release. In order to do this, you need a good release plan and unfortunately also a little patience. You can't just throw the album into the market the moment it's done – you'll just be wasting a lot of potential that way.
Solid planning can take anywhere between six months and a year, but in exchange chances are higher that your release will get the attention it deserves.
More than three years ago, we showed how such a release planning can look like in a blog post. Since three years is an eternity in the music industry, we have now given the post a 2021 update. For the sake of simplicity, we assume an album release including some singles and video singles for the release planning.
During the production
Provided that you're not intending to cultivate some sort of intentionally secretive image, it's important to involve your fans in every step of the process, so that they feel like they're a part of the whole project. So really, the release plan already starts during production.
Keep your fans updated using pictures from the studio, little videos, first soundbites, or whatever else comes into your mind. Use the various options on social media to do this and don't focus on one platform only.
This is also the perfect moment to think about which producers you want to work with or whether you need a songwriter on your team.
Plan the release carefully
When the end of the production process is in sight, it's time to start planning your release in more detail and to settle on an approximate release date.
These 6-12 months of run-up time not only give you more security in planning, but also allow you to focus entirely on what's important in the deciding months leading up to the release, which is promoting it in the best possible way. Don't forget to factor in time for unexpected developments, because we can guarantee you, they will come.
Think carefully about which time best suits the vibe of your music and consider other factors as well. In this article we have summarized which months are best for a release.
Our checklist for your release planning
Now let's get to the checklist for your release plan, which shows you what you need to do at approximately what point in the process. Of course, this is just a rough guideline and no universal rule, so the details will be unique to each artist.
6-12 months before the release
Draw up a provisional budget
Settle on the financing (will you be requiring an advance payment or do you want to try crowdfunding?)
Request grant money and pay attention to the information you need put in
Draw up a detailed marketing plan (including specific rundown of the promotion on social media and outside of the internet, as well)
Compile a list of contacts for promotion as well as a media list
Put together or update your Electronic Press Kit (EPK). Update your bio and write a press release (even in the era of social media, press relations should not be neglected!)
Find partners for the areas you need assistance in, e.g., management, booking, or PR. Maybe look for a label, as well (although in that case, 6-12 months might be cutting it a bit close)
If you are going with an independent release, choose the right distributor.
Plan the tour/organise the release party
Set up your own website if you don't have one yet
Be present on the applicable platforms: Facebook, Twitter, Instagram, YouTube, TikTok, Clubhouse, Triller, etc. and try to get your profile verified on all of them.
Get the contact info of your fans and compile a list of the e-mail addresses for your newsletter.
Decide whether you want to release exclusively digitally or physically, as well.
If there is going to be a CD, vinyl, or tape, find the right pressing plant.
Will there be merchandise? If so, have it designed, produced and distributed by the right people.
Get the album and single covers made, as well as all the other graphics related to the release (e.g., banner, social media header, flyer, Canvas for Spotify). Don't skimp on this – your artwork says almost as much about you as your music.
Have professional photos taken.
Where do you get your songs mixed and mastered? Here, too, it's better to allocate too much time rather than too little, because you might not be satisfied with the first mix right away.
Which songs would be appropriate to release as a single and when will they come out? Make sure you plan multiple releases – we live in the era of singles!
Which songs do you want to shoot videos for (and how many can you fit into the budget)?
Who will you collaborate with when it comes to video clips and do you have any conceptual ideas yet?
Produce additional video content for the promotional phase.
Are there any samples that need to be cleared?
Once you have checked all the points above, you can finally set a release date and put together the exact budget.
3-5 months before the release
Do you have all the necessary codes (ISCR/EAN/label code, if necessary)?
To get it crossed off the list, you might as well submit anything else that needs to be registered at a copyright collective
Shoot videos.
Once you have the master and the artwork is done, there is no reason to delay pressing/manufacturing any longer. Vinyl pressing plants in particular are extremely busy at the moment.
If you know of any important magazines that need to be informed further in advance (think of the deadline), approach them now so that you can be featured in the edition that comes out close to your release date.
It's now slowly but surely getting serious! Why not reveal the release date of your album now and submit it to your distributor?
If the release is uploaded to the distributor, then the songs available for instant gratification need to be clearly marked. Don't forget: All pre-sales count towards the all-important first week in the charts. Thus, a long pre-sale phase gives you a lot of advantages!
Make sure to set up a pre-save campaign on Spotify, Apple Music, and Deezer.
Don't forget about YouTube monetization, as well, so that you can make some money when others upload your music, too.
Send a newsletter to your fans and make sure they are the first to know about the upcoming release.
Are the tour dates set? Then you can make them public and start with the ticket pre-sales.
If you're also running physical ads (flyers, posters, etc.), put together a street team.
Is the time ripe for the first single or even the first video clip? Or do you want to get your fans hyped with a free song?
When you're releasing the first video, use YouTube premiere to build more excitement.
Don't forget to submit your single to your distributor well in advance to make sure it shows up in your fans' release radar.
Put together an additional list of independent playlist curators to whom you can send your song.
Once the first single or clip is released, it's time for the first media release (generally we recommend sending out at least 3 of these).
6-11 weeks before the release
By this point at the latest, it's time for the first single.
If you had the opportunity to shoot more than one video, this is the latest point by which you should release the first clip!
In order to reach as many people as possible and win over new fans, you should boost the video, for instance using a pre-roll ad on YouTube.
By this time, the release date should have been announced. So, your homepage needs to be updated and tailored to the upcoming release, as well. If you want, you can even install a countdown on the website.
In addition to the website and social media, you shouldn't forget about your profiles on Spotify, Apple Music, Deezer, Amazon, etc. either. Keep posting updates regularly on these platforms, as well!
Since hopefully by now there is enough of a hype surrounding the release, you need to build on this. Using re-targeting you can direct advertising specifically to those people who are actually interested – without much marketing waste. Try gathering as much data from your fans as possible, so you can reach them better.
Start with the production of the physical means of promotion, such as flyers, stickers, or posters.
Your fanbase now knows that the new album is coming. So, it's time to start with the pre-sales.
Inform your fans through your newsletter that they can now pre-order the album.
Set up a link page, so that you don't have to keep posting post dozens of links.
1-5 weeks before the release
The countdown is ticking, which means that when it comes to promotion, you need to fire on all cylinders: Facebook/Instagram, re-targeting, banner, etc.
In general, you need to regularly put out new content, such as audio snippets, video teasers, and other exclusive material.
If there is some physical promotional material, it is now time to get those flyers, posters, and stickers distributed.
This is also the point where you need to get your fans involved. A giveaway or something of the sort would not be amiss.
By this time at the latest, all your social media profiles and your website need to be ready and synced up with each other.
A few weeks before the big release comes the moment for a new single and/or video. If need be, upload the video a day before the release of the single, meaning usually a Thursday.
Approach the media once again with the single/video that you lifted from the album, and send the song to your contact list of independent curators.
During the week of the release, you need to put out another press release along with your EPK. By then at the latest, all media outlets should have a sample of your music . Try to land as many interviews, reviews, and articles as possible – it means free advertisement for your release!
On top of traditional media (radio, newspapers, magazines, TV), don't forget about blogs either. Depending on your style of music, you might even want to consider sending samples to DJs to play at parties, on the radio, or as part of their online sets.
On the day of the release
The big day is finally here and anyone visiting any of your social media sites should notice this right away.
Share your excitement with your fans. Your newsletter is one medium through which you can do this and also thank everyone for their pre-orders.
Still got some money in the war chest? Great, then you should invest in targeted ads, such as an Instagram campaign.
Did you have the opportunity to shoot more than two videos? Then save one for the day of the release to generate some additional hype.
Get hammered.
Don't forget under any circumstances: The planning and promotional phase do not end with the release! You can celebrate on the day of, but then it's time to get back to work.
After the release
Your album was a success? Then let everyone know! Post about it on social media and send out a thank-you newsletter as well as a press release.
To keep the conversation going, it's well worth it to release another video a few weeks after the release (it can be more than one, of course, if your video inventory is well-stocked).
Always release a trailer before you put out a video, so you have more material to post.
Do you have songs that did not make it into the album but meet your quality standards nonetheless? Then you might want to consider releasing them a few weeks or months after the album – either as a free gift to the fans, as a bonus EP, or even as part of a deluxe edition of the album that contains additional songs (this, of course, will also need some planning in advance).
Another option is to release remixes of some of your songs.
Try to generally release new material at regular intervals. We are living in the era of singles and shorter attention spans, so you can't afford to put all your focus on albums only.
On the whole, remain active on all your platforms and don't just rest on your laurels – that won't do in the music industry today!
How iGroove supports you in your release
iGroove can assist you with many of the points in this checklist. We'd be happy to actively support you in planning your release, as well. Make sure to contact us in advance (as we have seen, this means more than half a year before the planned release date).