How do I clear samples and do I actually have to?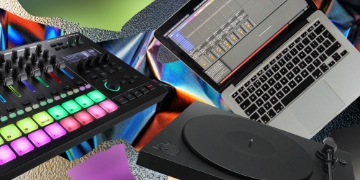 What you'll learn in this post:
Samples are being used more than ever, and in a wide variety of genres
What are the most popular myths about sampling and are they actually true?
How you clear samples and what this costs roughly
Where to find legal samples at good prices
When it comes to sampling many people may only think of rap music from the 90s with samples from dusty jazz records. But sampling today is perhaps more popular and widespread than ever, largely due to many new possibilities. An analysis of Tracklib shows that in 2019 15% of all songs in the top 100 of the Billboard charts and even 59% of all top 100 albums contained samples.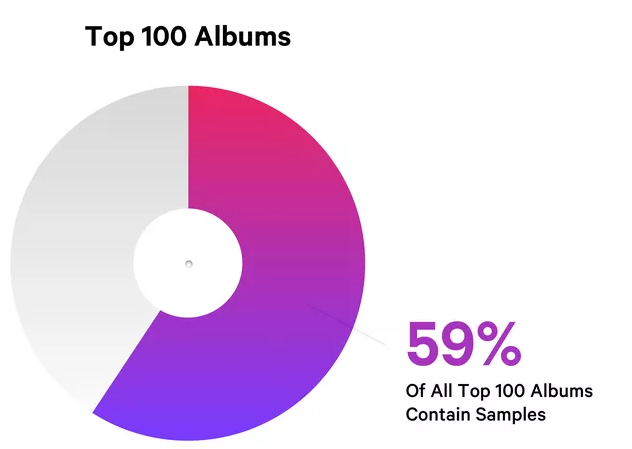 This is by no means limited to HipHop, but is also frequently used in R&B, Latin, Pop, Dance or even Rock music. Of the top producers in 2019, 83% said they had used samples during their career.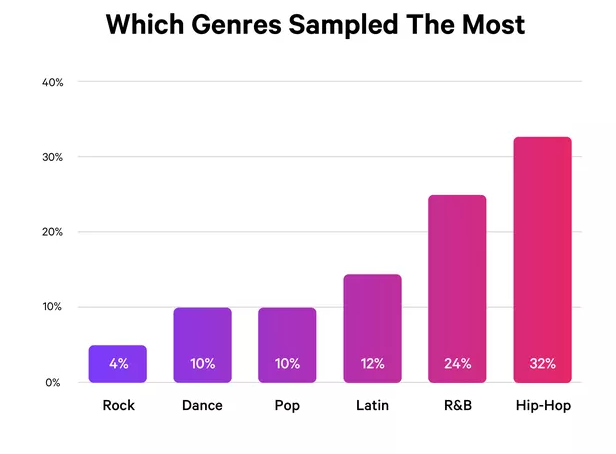 The art of sampling is widely used, but at the same time you can read that artists have been sued, albums have postponed or songs have not been released due to problems with sample clearing. We explain to you how it works.
Popular myths about sampling
There are numerous rumors around the topic, most of which are however simply wrong.
Sampling is allowed up to a certain length
Wrong: There are many incorrect reports that you may sample e.g. six seconds or 4 bars. There is no such regulation and the length of the sample is not relevant.
If I change the sample, I can use it
Wrong: Whether you use a loop, chop the sample, change the pitch or whatever, it still remains someone else's intellectual property. Of course, you can argue about whether you really want to give money away when the original is no longer recognizable at all. But do you really want to go to court for that?
If I replay the sample, it is not a legal problem
Half-true: You actually only need one of two permissions. More on this a bit later.
How to clear samples
To be really on the safe side, you need two permissions:
Master Rights (usually from a label)
Rights to the composition (publisher or artist himself)
On the one hand you need the approval of those who have the master rights to a song, which in many cases is a label. On the other hand, the authors, i.e. lyricists and composers, must also agree that you use their work. These rights are often held by a publisher or otherwise directly by the artist. Unlike the cover of a song, the rights holders can forbid you to use a sample at any time.
The first step is to find out who actually owns the rights to the song you want to use. It is therefore very important that you write down which samples you used in a song, otherwise things will get even more complicated. If you buy beats on the internet, make sure you check with the producer whether he has used samples and if so, whether they have been cleared. If not, this can come back to you.
Who owns the master rights is usually relatively easy to find out, since it is usually the label that releases the song. In many cases this can be determined with a simple Google search.
It is a little more complicated to find out who worked on the composition and the lyrics and who represents them. If you are dealing with releases from the US, the databases of ASCAP or BMI are recommended. Apart from that there is nothing else but a lot of research.
If all of this is too complicated for you, you can also hire a company that specializes in sample clearing. But of course they will demand their share and it won't be cheap in general.
What are the costs of Sample Clearing?
As soon as all the rights holders have been found, the negotiations begin. At least if one receives an answer to the inquiry at all, which is apparently not always the case with independent artists. Provided they like your song and give you the permission to release it, it will cost you something.
How much depends of course on various factors like the artists' popularity.
A fixed advance payment is usually required both on the master side and from the composers. According to various reports, this is often between 2,000 and 10,000 dollars each. In addition, for the master rights one gives away about 3-10% of the income of the song. Even more usually goes to the composers, but it should not be more than 50%. If you cannot afford such a high advance payment, you can negotiate a higher participation. Of course it would also be possible to try to settle everything with an advance payment, but especially for independent artists this might be a big risk.
As you can see, it is complex and in many cases expensive to clear samples. The more obscure the sample source is, the more difficult it is to find the rights holders. And the better known the sampled artist, the more expensive it gets.
Let's get back to the topic of replaying samples: In this case you don't need the master rights, because you are not using the existing song to which the label has the rights. But you still need the permission of the composers, because you have used their intellectual property by playing their melody.
Does anyone really notice if I do not clear the song?
If you don't clear the sample and your song only has a few thousand streams, it is almost certain that no one will notice. However, this can change very quickly if your song goes through the roof. Then the tactic of "just checking to see if I get caught" is anything but recommended. If the rights holders still want to negotiate, you are certainly in a worse negotiating position and will have to give up a lot of percentages. In the worst case, a lawsuit may even be filed and this can be expensive. Furthermore, your distributor is obliged to remove the release from the stores if you have used uncleared samples.
If you want to be on the safe side, it is worthwhile to get the rights to the samples. By the way, we are not only talking about music, this also applies to samples from movies, games etc..
How do I get legal samples without much effort and expense?
Of course the problem was identified already and there are several sites where you can easily get samples.
Tracklib: The site gives you the opportunity to sample a wide range of original songs and to clear them at fair conditions and above all with little effort. You also pay a monthly subscription fee. Many famous artists like J. Cole, Lil Wayne, DJ Khaled, Brockhampton or Mary J. Blige already used the service.
Splice: No original songs but royalty free samples, partly from world famous producers, are available at Splice. According to their own promotion they have millions of sounds from drums to vocals or different instruments. You pay a monthly amount as well.
There are also several other sites where you can download so-called Sample Packs or Royalty Free Samples. It is recommended to always study the conditions carefully, as these may not always be used for all purposes and unfortunately there are many less serious providers on the market.
Conclusion
Legally speaking, the situation is clear, a sample, no matter how short or alienated it is, must always be cleared. In reality it is an enormous effort and also a cost factor, especially for smaller independent artists. Often you are faced with the decision whether to take the risk or to work without the sample, even though the sample might be the element that makes your song a hit. In addition, it is certainly worthwhile to try out the numerous new alternatives.