Trends and playlist performance
Always have an overview of where you rank, the source of your streams and your catalog's future trends.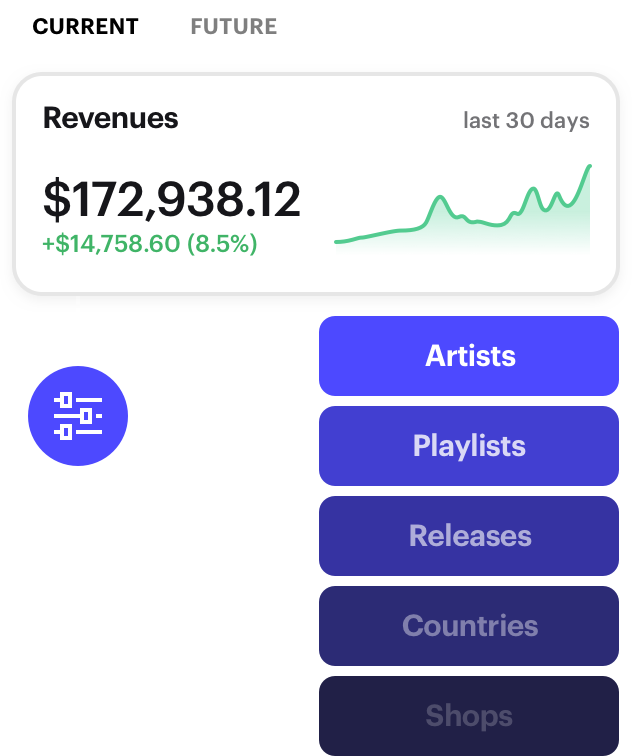 Split earnings
With a couple of clicks iGroove lets you split your earnings transparently with your collaborators.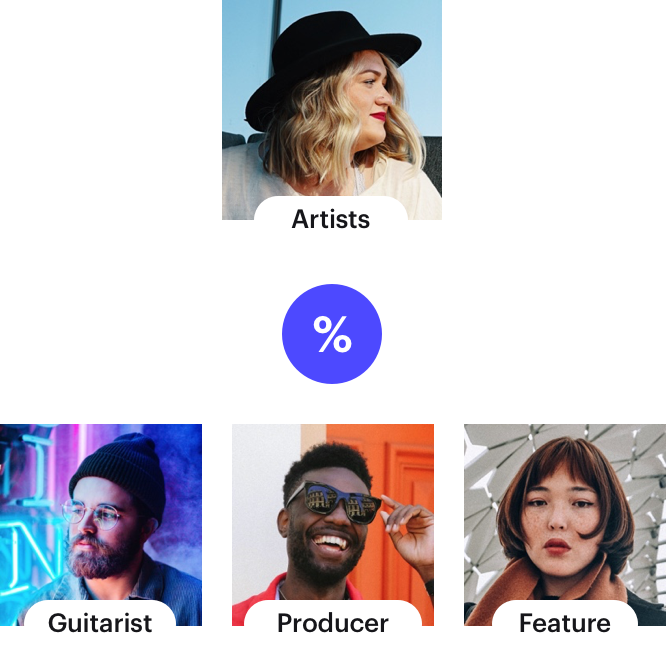 Detailed analytics of your streams and listeners
Find out in which stores and countries your releases perform best, how your audience evolves over time, and which playlists bring in the most listeners.