Checklist: Optimize your Spotify profile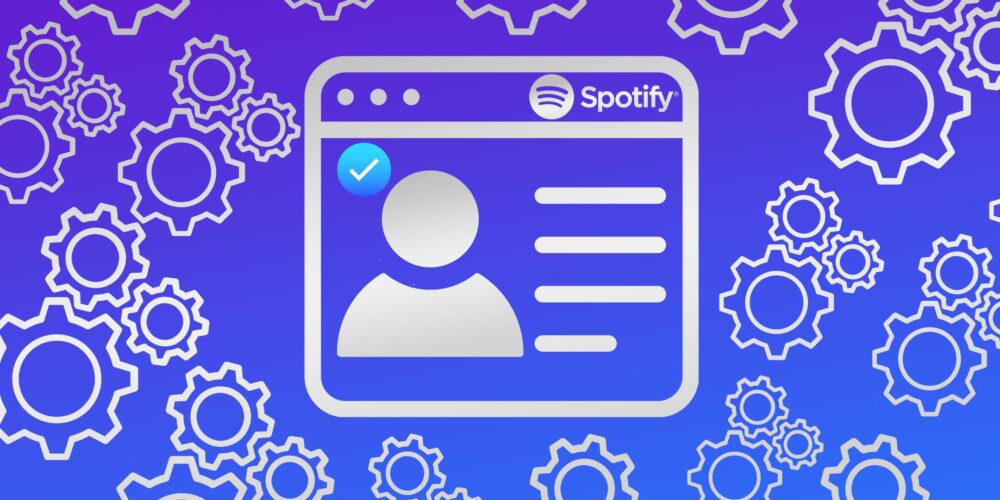 What you'll learn in this post:
The checklist of 14 points you should tick off before your release
For most artists, Spotify is the streaming service that generates the most revenue for them. Accordingly, you should present yourself as well as possible on the leading music streaming service and show all information at a glance to the potential fans who come to your profile. We have the checklist how to make your profile the perfect business card for your music.
Checklist
Verification: Make sure your profile is verified, i.e. the blue check is displayed next to the artist name. This gives you access to Spotify for Artists and therefore all important data as well as the possibility to edit your profile. With iGroove you get the blue check without going through the verification process.
Spotify ID: With some distributors, including iGroove, you can store the ID of your profile so that all releases appear in the correct profile.
On-time delivery: Deliver your release to Spotify as early as possible, we recommend at least two weeks before release. This way you can meet the deadline for pitching and your release will appear in the release radar of your fans.
Biography: The bio should always be up to date and refer to the current release. If the text refers to the EP released three years ago, it doesn't look very professional.
Social Media Links: Add all your social media links to your profile so that visitors can find you immediately and you can gain new followers.
Header & Profile Picture: Regularly update the header and profile picture to match the current release.
Image Gallery: Add several high-quality images and change them occasionally.
Canvas: Enhance the user experience with moving images.
Pre-Save: Increase your saves by pushing your release with pre-save.
Pitching: Pitch each of your releases to Spotify's curators or use iGroove's pitching service and present your release to four additional stores.
Waterfall Singles: If you release several singles before an album, it is recommended to add the previous singles to the next one. The 2nd single includes 2 songs, the 3rd single 3 songs and so on. This way you increase the streams on your previous releases.
Artist Pick: Change the "Artist Recommendation" regularly and point directly to your new release, a playlist or the release of an associated artist.
Artist Playlist: Create one or more playlists with all your songs so that your catalog gets the attention it deserves.
Tour Dates: Add your concert dates to your profile (including virtual concerts). This is possible via Songkick.