My release never again in the wrong Spotify profile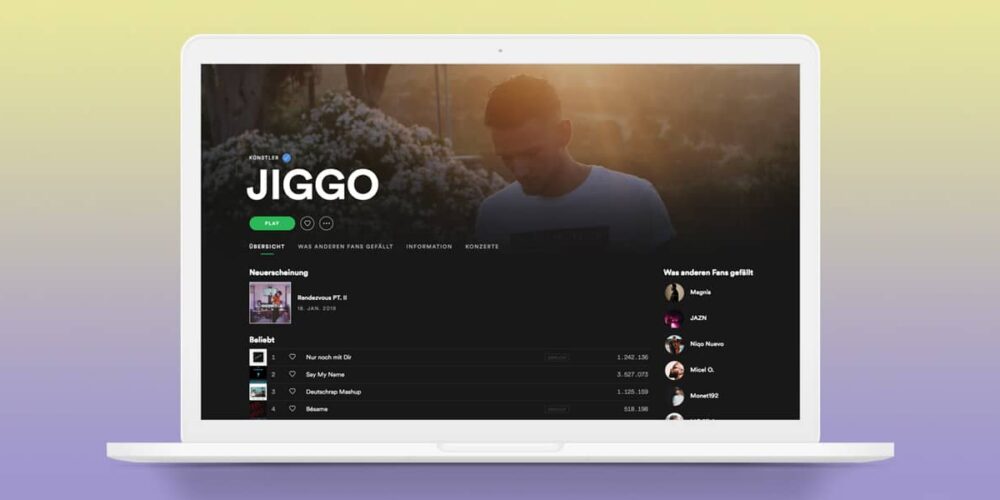 What you'll learn in this post:
How you can prevent your release from appearing in the wrong profile on Spotify or Apple Music with just a few steps
How to proceed if it's your first release
It's annoying: You've been looking forward to the release of the new single for a long time and when it comes out you notice that it ended up in the wrong Spotify profile.
So far our hands were tied and all we could do was write to Spotify and ask them to correct it. Now we have found a solution with Spotify so that from now on no release will end up in the wrong profile.
It works quite easily: you deposit the ID of your profile in our system and from now on your release will always be assigned to the correct Artist profile.
There are two ways to store your Spotify ID as well as the Apple Music ID:
When you record your release:
As soon as you enter the name of the artist or feature, the following pop-up will appear:
You can now search for the artist name
If you want to be on the safe side, you can also search for the link at Spotify or Apple Music and enter it manually.
This works as follows:
Spotify:
Go to your profile, choose the symbol with the three dots (more), go to Share and finally click on Copy artist link.
Now insert this link in the field "Specify Spotify Profile".
Apple:
Search for your profile at Apple Music, click on the symbol with the three dots, choose "Share artist" and then "Copy link".
On iTunes, the icon looks a little different, but the principle is the same.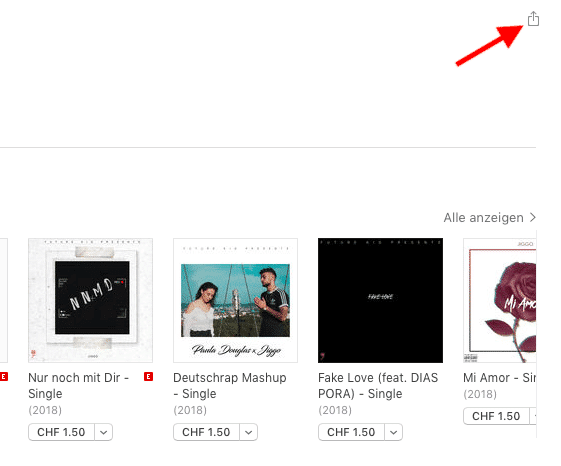 Insert this link under "Specify Apple Music Profile".
Add to "My Artists"
The second solution for capturing the links can also be found in your iGroove account. Select the menu item "My Profile" and go to the tab "Artist IDs".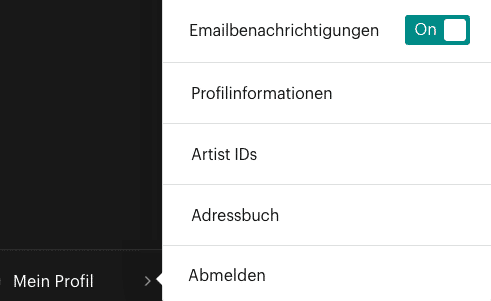 Here you can find a list of all artists who were involved in the releases on your account. Now select "edit" for the corresponding artist.
Here you can enter the Spotify ID as well as the ID for Apple Music / iTunes.
As soon as you have entered all links for yourself and your features, you will never see a release in the wrong profile again.
It's my first release, what can I do?
In this case you have to wait until your first release is released and Spotify respectively Apple Music have created a profile for you. Do you want to be on the safe side? Contact us about a week before the release and we will check for you in Spotify's system if they have really created a new profile for you or if you will end up with another artist.
Once your release is released and you have a profile, you can add the links to your iGroove account. It is also important to verify your profiles with both Spotify and Apple Music.
If you have any questions you can contact us at [email protected] at any time.