After recent Netflix drop: Will Spotify lose users, too?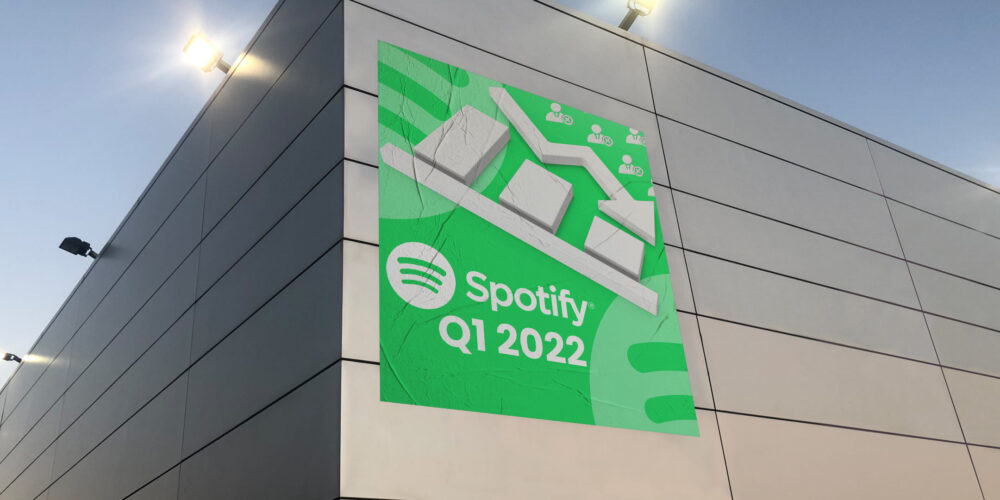 What you'll learn in this post:
Netflix loses users for the first time and shocks the stock market
How this relates to the pandemic
The latest figures from Spotify and why music streaming has an advantage
The news that Netflix lost 200,000 users compared to their previous quarter has caused a sizeable shockwave. The stocks were sent further downhill with the warning that they will lose as many as 2 million users in the next quarter. In the music industry, many are wondering if Spotify or other streaming giants will meet the same fate. We've tried to assess the situation.
Less time and inflation
Because of the pandemic, streaming providers made disproportionately high profits, and it was foreseeable that this effect would subside or even be reversed as we approach pre-COVID normalcy. During the pandemic, many people suddenly had a massive surge of time they mostly spent within their own four walls. This is now changing again. Additionally, many countries are experiencing an inflation, which means that a lot of people have less money at their disposal. It therefore stands to reason that many will want to cut back on streaming subscriptions.
Spotify grows further in Q1
Has Spotify now taken a hit, too? Shortly after Netflix, they released the numbers from their first quarter and so far, no downward trend can be observed. Spotify currently has 422 million active users every month (+19% compared to Q1 2021) and 182 premium subscribers (+15%). Compared to Q4 of 2021, Spotify has gained 16 million new listeners, but only 2 million new premium subscribers. However, we must also keep in mind that Spotify's decision to pull out of Russia has caused a loss 1.5 million premium customers.
Furthermore, Spotify was able to increase revenues by 24% compared to Q1 2021 to now reach 2.66 billion euro. In all, Spotify also saw a small loss of 6 million euro.
This data is probably of greater interest to investors than to musicians or labels. One of the most crucial numbers for these people, however, is the revenue per paying customer. Fortunately, this number grew, as well, by no less than 6% to reach 4.38 euro.
So, why is Spotify doing better than Netflix?
Music streaming has an advantage
Music streaming services have the advantage that all of them more or less offer the same music. Few people will use two music streaming services , but many will have a Sky, Disney, or Amazon subscription on top of their Netflix one, since there is different content on each of these. So, people are much more likely to cut back on a video streaming service than a music streaming service. The bigger risk here, at least for Spotify, is that users may switch from the premium subscription to the free one, which will, of course, impact the payout for musicians, as well. We can see the first signs of this already: Compared to Q4, free users grew by 7%, while premium subscribers only grew by 1%.
Another advantage, at least from the perspective of the music streaming services, is that they haven't raised their prices in years, while Netflix has done so multiple times. However, for musicians, this is bad news, since considering the current economic climate, no streaming service will dare ask for higher subscription fees. For musicians, it is absolutely crucial that the revenues of streaming services increase, because the pie is being shared by more and more artists and everyone is getting a thinner and thinner slice.
Spotify remains optimistic and does predict further growth. Until the end of the second quarter, they expect 428 million active monthly users and 187 million premium subscribers. However, Netflix didn't see their drop coming either, and thus, investors remain sceptical. Since the beginning of the year, Spotify's stocks have lost 54% of their value. So, we will definitely keep an eye on any further developments.