Spotify Update: The new tools you should know!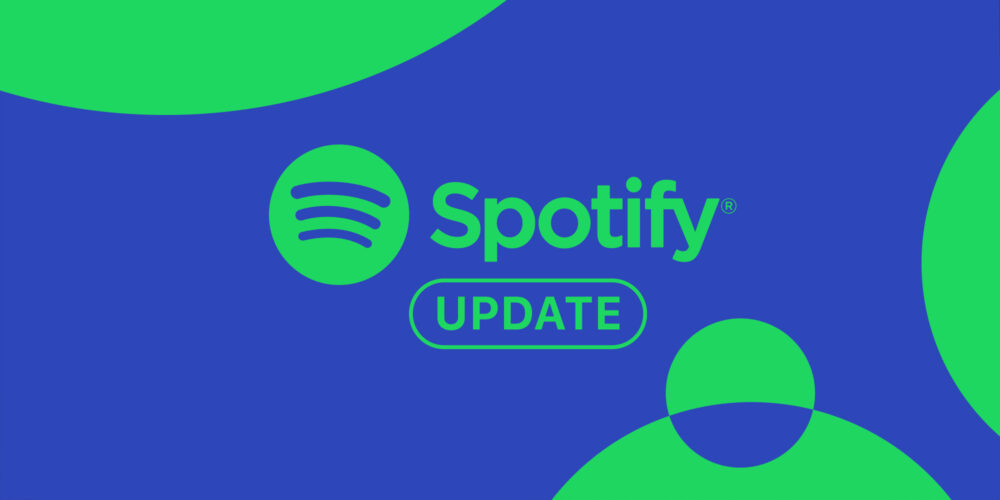 What you'll learn in this post:
How to push your release with promo cards
The benefits of Spotify Shows for podcasters and musicians
What the advantages of Canvas are
How to display the dates of your virtual concerts on Spotify
Spotify continues to offer new features and possibilities to its users and artists. We've summarized some of the new features of the last few weeks to keep you up to date.
Promo Cards
In order to increase your Spotify followers and in the long run your audience and revenue, you need to keep encouraging your fans through social media and other channels to follow you on Spotify. Thanks to the new tool from Spotify, this is now easier and more visually appealing.
With Promo Cards you can create a banner in a few simple steps and share it on your channels. First you have to decide if you want to create the Promo Card for an artist, an album or a song. Then you can define the background color and the format and you can share or download the result.
If your song is in a big playlist, the song search will also list it. You can create your own promo card for this playlist placement. It's also possible to create Promo Cards for podcast shows or single episodes.
Get started now and personalize your Promo Cards on artists.spotify.com/promocards.
Shows
Until now, if you uploaded podcasts to Spotify, it wasn't possible to include songs, unless you licensed the tracks. With its new feature Shows, Spotify now combines music and spoken contributions. This is made possible by the podcast app Anchor, which Spotify purchased last year.
Advantages for podcasters
Podcasters can now not only talk about music, but also play it effectively. All songs available on Spotify can be integrated into podcasts for free. You have to use Anchor's app and the podcasts can only be published via Spotify.
It's not possible to include only a part of the song, the whole track is always played. Users with a premium subscription hear the whole song, free accounts only the 30 second snippet.
Advantages for musicians
Shows offers the possibility to generate additional streams. Each stream in a podcast is paid exactly the same as a regular stream on Spotify.
For musicians who have already entered the podcast game themselves, this is of course a great advantage.
Shows are now available for all Spotify users worldwide. The ability to add songs to their podcasts has only been available to creators in the United States, UK, Canada, Australia, New Zealand and Ireland. Further countries should follow soon.
More information here.
Although they haven't been around that long, Spotify has become the most important source for podcasts and has replaced Apple at the top. With Shows this rise will continue.
Canvas
Canvas is a feature of Spotify that allows you to add looped visuals to songs (3-8 seconds). Spotify only offers this feature to selected artists – but from now on it can be used by all iGroove artists.
What are the advantages?
According to Spotify, the probability rises that listeners will
continue streaming (5%)
share the song (145%)
add it to their playlist (20%)
save it (1,4%)
visit your artist profile (9%)
If you or your fans share the song in Instagram Stories, the Canvas will play, including the song info and a direct link to Spotify.
Canvas can be added via Spotify for Artists. Click on the desired song and then on the button "Add Canvas" in the upper right corner.
Are there statistics?
If you use Canvas for a song, Spotify for Artists now shows you how many times it has been viewed. Click on "Music" and you will see the number of views for each song.
Further tips:
Don't use footage of people talking, singing or rapping because it won't be in sync with the song
Not every phone displays canvas the same way and the menu covers the lower part of the screen. So make sure that the action takes place in the middle of the screen
Do not use artist, song or album name – these are already visible
Tell a story with the loop and make sure that your Canvases have a similar style, especially if they are on the same album
Work with graphic designers for the most professional results
More information about Canvas can be found here.
Dates for virtual concerts
In an older blog post we already explained how to make your concert dates available on Spotify.
There are two options:
Automatically
If your concert is listed on Ticketmaster, Eventbrite, Songkick or AXS, it'll automatically be added to your profile. All automatically added concert details are visible in your Spotify for Artists. There you can also see how many followers and listeners you have in the city where you'll soon be performing.
Manually
For manual data entry use the Tourbox tool. Create your event including a link to the presale and it'll be automatically sent to Spotify, Shazam, Bandcamp, Soundcloud and other platforms.
Now it's also possible to enter virtual concerts, which take place via Twitch, Instagram Live or YouTube Live, into Tourbox.
Pro Tip: Select your concert as an Artist Pick so that it is directly visible on the front page of your Spotify profile.
More tips for virtual concerts can be found here.
Spotify grows even in times of crisis
Spotify has released third quarter figures showing that the streaming giant continues to grow in these complicated times. Spotify currently has 320 million active users, a 29% growth compared to the third quarter of 2019, of which 144 million are paying users, a 27% growth. Their goal of having an equal number of premium and free users has not yet been achieved.
This growth was driven by expansion into new markets such as Russia and various Eastern European countries. Growth in paying users was rather modest in the US (4%) and Europe (1%).
Only 9% of total revenues in this quarter came from advertising. This explains why musicians earn very little from streams of free users. This is not expected to change in the foreseeable future.
The number of releases published via Spotify also grew by 13% in the third quarter. This is roughly in line with iGroove's growth figures: In the third quarter, we delivered 14.5% more releases than in Q2. Compared to Q1, the increase is even 43%.
This clearly shows that the pandemic is not slowing down the release of music. On the contrary, more and more releases are fighting for a piece of the streaming cake.