Learn more about the origin of your Spotify streams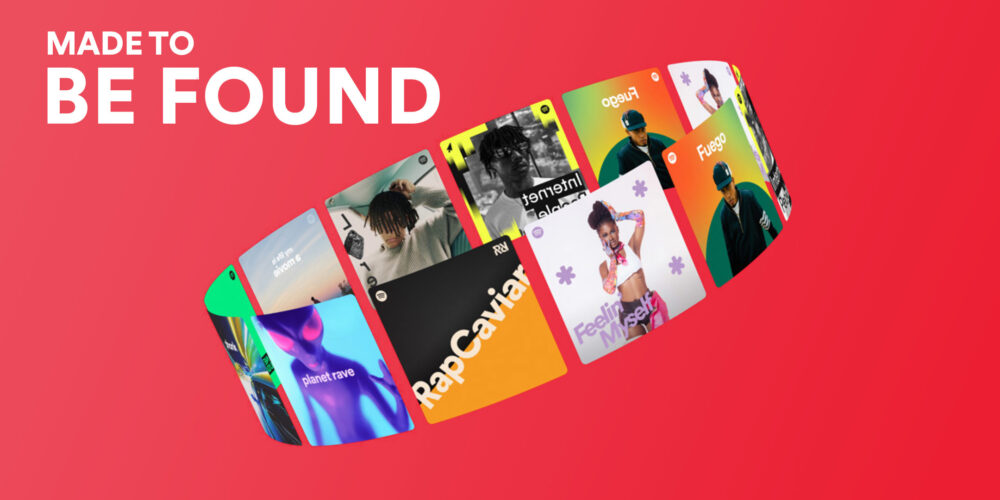 What you'll learn in this post:
What Made to Be Found reveals about the origin of your streams
What additional data is now available on Spotify for Artists
Why Spotify is experiencing turbulent times and what their latest user numbers are
Spotify is going through some turbulent times at the moment. Not only are their market shares stagnating, as we have recently reported, but some artists have also removed their music from the platform due to the COVID misinformation that flagship podcaster Joe Rogan has spread. Moreover, Spotify CEO Daniel Ek has come under fire for investing some of the millions he made from Spotify into a company that produces military technology. And finally, the audiophiles among the Spotify consumers are still waiting on the HiFi option that was supposed to come out 2021.
The sources of your streams
The good thing about criticism, however, is that it often leads to more transparency, and this is exactly what Spotify wants to create with its new "Made to Be Found" page. It is supposed help artists learn more about their listeners and how they discover music. Every year, there are billions of new discoveries being made – that is, individual users listening to an artist for the very first time.
Spotify divides the way in which consumers listen to music into three different categories according to the source:
Made by Editors (through playlists curated by Spotify)
Made for You (through personalized playlists, autoplay, or the radio feature)
Made by You (through the artist's playlists, the user's playlists, or the user's active search for a specific artist or song)
According to Spotify, most streams are generated from the third category, active listening. However, they don't mention exact numbers. Additionally, a third of all artist discoveries happen in the "Made for You" category, meaning through the algorithm. To promote active listening further, Spotify recommends always keeping your profile up-to-date, using Canvas and Promo Cards, and putting together your own playlists.
Additional information on Spotify for Artists
In addition to this landing page, there is now more data on Spotify for Artists, as well. Also new is the analysis of how the streams came about (you can find this under Audience and then Engagement). The data is only ever available for past 28 days, but you can sort it by country. This is supposed to give artists a better understanding of how their music is discovered and serve as a basis for marketing campaigns.
Spotify now has 180 million subscribers
In addition, Spotify also published the latest user figures. At the end of 2021, Spotify had 406 million monthly active users. This is 61 million or 18% more than in the previous year. Premium subscribers grew to 180 million, up from 155 million a year ago, so this represents 16% growth. Revenues from advertising grew particularly strongly, by a whopping 40% to 394 million euros.