YouTube Shorts – not to be underestimated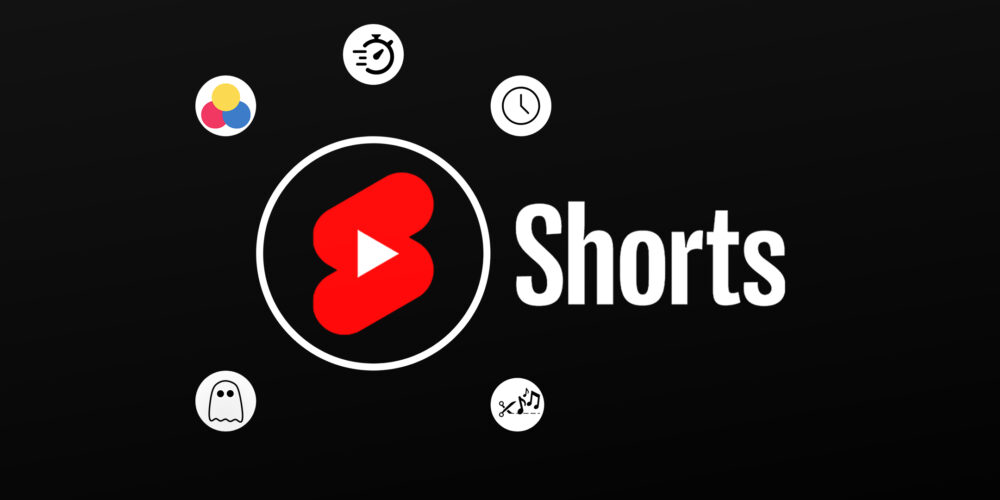 What you'll learn in this post:
The TikTok clone YouTube Shorts is a success story
Shorts also have a positive impact on longer videos and subscribers
With additional features, Shorts should become even more essential
In the music world at the moment, everything seems to be revolving around TikTok. Because of this reality, some labels go as far as refusing to release songs that have not gone viral yet. Of course, there are many reasons why you should focus on TikTok. But in the midst of the big hype, you shouldn't forget to think outside the box from time to time, as TikTok is by no means the only platform that can get you enormous reach. To put in in more concrete terms, this is possible with YouTube, and specifically with YouTube Shorts, as well.
Shorts: Successful TikTok copy
YouTube Shorts is obviously a straight-up TikTok clone, as the biggest video platform, too, is feeling the pressure from TikTok. Since July 2021, Shorts are available everywhere you can access YouTube, and on the occasion of this anniversary, YouTube has shared some of their statistics. These show that the clone has definitely worked. Shorts have generated 30 billion views everyday and 1.5 billion logged-in users are watching Shorts every month. That is 75% of their 2 billion users.
Positive impact on watchtime and subscribers
But almost even more important than these impressive statistics are the following facts: According to YouTube, creators who post Shorts as well as longer videos profit from longer watch time and stronger subscriber growth than those who only post longer videos. So really, this means that Shorts have a positive impact on the number of views of the longer uploads, as well.
YouTube states that they not only want to be the biggest source of income for the music industry but also the place where the connection between the artist and the fans can be strengthened. Shorts are thus supposed to be a gateway leading fans to music videos, interviews, or livestreams. YouTube's goal is for the discovery of music on YouTube to directly lead to ticket and merch sales and to help with building a fanbase. Pretty lofty goals for sure, and Shorts are clearly meant to play an important role in achieving them.
Shorts as part of the strategy
As we have often mentioned before, you shouldn't just view YouTube as a place to store your music videos. Instead, try to use all possible features the platform provides. Part of this would be coming up with a strategy consisting of the right combination between Shorts and longer videos. However, you should of course always think about whether or not you have the capacity to post on TikTok, Instagram, and now Shorts on top of it all. Because posting the exact same content everywhere is not gonna get you anywhere. You need a different strategy for each platform.
More features on the way
Sooner or later, YouTube will introduce other tools meant to offer additional sources of income for artists. YouTube is planning a Live Shopping feature and will also integrate NFTs into the platform, though the format remains to be seen. Shorts, too, will receive new features in the shopping area, as well as tipping features such as Super Chat.