Planning the release of your single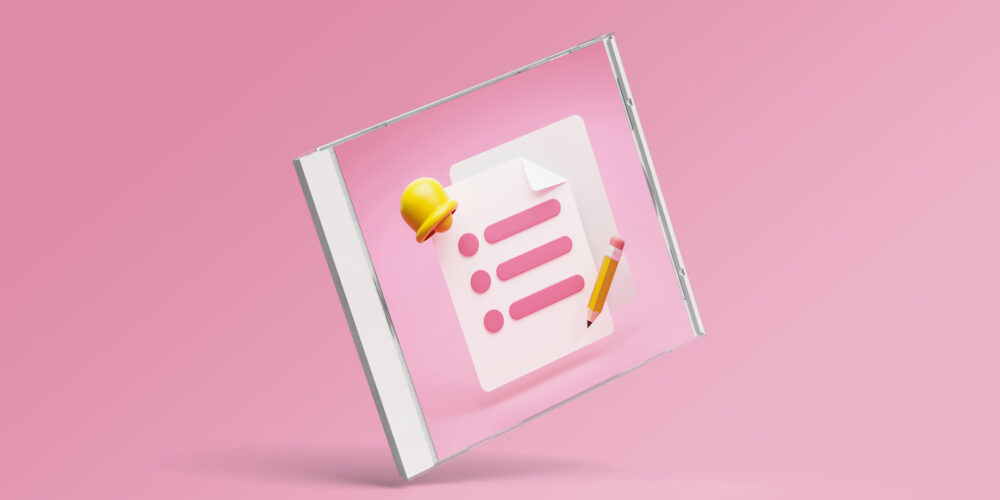 What you'll learn in this post:
What you should complete before the release
What must not be forgotten on release day
In one of our more detailed posts, we have expounded on how a release plan should look like for an album. Of course, we're well aware that we live in the age of singles where a lot of artists rarely release an album and instead come out with a new track every 4-6 weeks. There isn't always a big marketing apparatus, merchandise, tour, or even a physical release attached to the release either. For this reason, we've put together a checklist for your next single release right here in this post.
Some points from the album release plan obviously apply for singles, as well, and you should consider them well in advance:
Setting a budget (how much can I invest in advertisement, is there enough left for a music video, etc.)
Asking yourself: Where do I mix and master the track?
Asking yourself: Are there samples that need to be cleared first?
Registering the song at the copyright collectives, so no revenues are lost
Creating graphic illustrations for the cover, Canvas, and advertising material
Before the release
Submitting the release to your distributor well in time: to check off the following points off your list stress-free, we recommend uploading the song as early as possible (a month before going public or even earlier). That way, you can be sure that it will show up in your followers' release radar.
Using the YouTube monetization to make money when others use your music in their videos. Add TikTok, Instagram, and Facebook to monetize your song on these platforms, as well.
Using iGroove's option of making a snippet of your track available on TikTok prior to the release if you want to promote it ahead of time
As soon as the track is submitted, pitching it to Spotify and Amazon or using our pitching service to introduce the track to six different DSPs
The moment your release arrives at the shops, iGroove can set up Pre-Saves on Spotify and Deezer.
These Pre-Saves will show up on the link site, with which you can promote the release ahead of time.
As soon as the release is uploaded to your distributor, you can upload it on other platforms not covered by the distributor, as well (e.g., Bandcamp).
To have more time on the release day, you can put together your ad campaigns (e.g., on Instagram or via Google Ads) ahead of time and use the already created link site as the target.
Since you already have the Pre-Save link, you can call your fans' attention to the upcoming single using your mailing list.
You can also contact all the curators and blogs/media outlets that request the music be sent to them prior to the release day
On release day
Inform your fanbase through your social media accounts and using another newsletter
If you have not done so already, amp up your ad campaigns
Contact the remaining curators and blogs
Update your profiles on the DSPs, including the Artist Pick, your own playlists, and ideally also your bio and pictures
Upload the lyrics to your tracks on MusixMatch
Even though the checklist is much shorter than the one for an album release, there are still quite a few things to consider, and solid planning is absolutely essential. For many of these points, iGroove will be by your side to give you the support you need so that together, we can make the most out of your single release.