Get the most out of your pre-saves on Spotify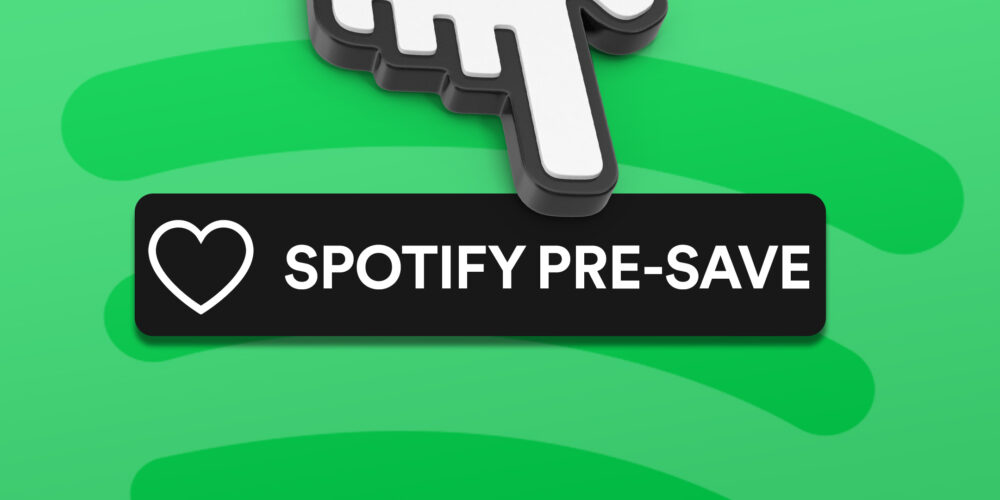 What you'll learn in this post:
What the two pre-save options are
Which is best for singles and which is better for albums
How pre-save campaigns work with iGroove
With pre-saves you give your fans the possibility to save your release on Spotify before the release. If this is done diligently, this will of course be noticed by the algorithms. In addition, thanks to the pre-save link, you can promote the release more targeted with a clear call-to-action. However, for the pre-save campaign to be crowned with success, you have to set it up correctly.
Two options for pre-saves
Users have two ways to save something on Spotify:
If they click the heart at the top of the release, they save the entire release to their library.
If they click the heart next to the song, they save only that specific track to their favourite songs playlist.
With Spotify for Artists (S4A), only the number of saves of the specific songs are visible (but with some delay), but not the saves in the library.
Depending on which tool you use to set up the pre-save campaign, you will need to enter either the UPC or EAN, the ISRC, or the Spotify URI. Since the music is not yet released at this point, you will only get these links through your distributor. The UPC/EAN identifies the entire release, while the ISRC belongs to the song. So if you release an album with 10 songs, you will get one EAN and 10 ISRCs. These codes also determine how your pre-save campaign will work.
Not all saves are visible in Spotify for Artists
If you use the UPC/EAN for your campaign, the fan saves your entire release in his library. These saves are therefore not visible in your S4A.
If you use the ISRC, only the specific song will be saved in your fan's favourite songs. These saves are therefore listed in the S4A.
If you release a single, the case is clear: then it is recommended to use the ISRC, because you promote only the one song. For EPs or albums, you are faced with the decision if you want to push a specific song or the whole project. In this case we recommend the EAN.
How does it work with iGroove?
If you choose the free pre-save service at iGroove, we'll find the Spotify URI for you and set up the campaign. Now it comes down to the format of the release:
Single (1-3 songs): the first song of the single will be added to your fan's favourite songs plus the whole single to the library.
EP or Album: The whole release will be added to your fan's library.
If you have any questions, feel free to contact our support.