How do I get the blue check on Instagram?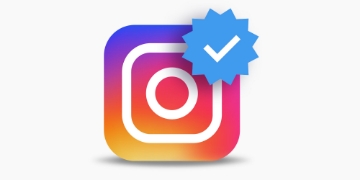 What you'll learn in this post:
How to apply for the blue check and what you need to provide
What the criteria are and what dos and don'ts to consider
What advantages the verification offers
How iGroove can help you get the blue check
It's one of the questions we hear most often from artists: How do I get the blue check on Instagram? It's easy to apply for it, but unfortunately not so easy to get it. We will show you how to proceed and what the criteria are to get the much desired blue check.
Anyone can request verification directly from the Instagram app. Go to Settings -> Account -> Request verification. Instagram makes it clear that the check mark is only given to public persons, celebrities or global brands / companies. Therefore, it's also clear that a request does not guarantee that the account will be verified. After all, there is no minimum requirement in terms of followers, the decisive factor is your nationwide reputation.
This is how you apply for the blue check on Instagram
Beside your full name you have to enter your artist name or the name of your label / company at "Known as". Next choose the appropriate category (e.g. music) and finally attach a valid (!!) ID document. As a company, you must attach an official and up-to-date document such as an extract from the commercial register, tax document or utility bill. After a few days you'll be notified whether the verification has been approved.
Other criteria for the blue check
Besides the main criterion of public interest in a person or company, Instagram also pays attention to the following:
Authenticity of the channel
Whether the channel is set to public
All information filled out: Profile picture, biography and at least one post (better many more)
Accurate information. Incorrect entries can even lead to the blocking of the profile.
Whether you appear regularly in (national) news
Dos and Don'ts
Make sure that your online presence is up to date outside of Instagram. For example, add relevant media coverage about you to your website.
Do not link to other social media channels in your bio!
Put all relevant information into your bio.
Post regularly and also use Stories.
Don't give up: 30 days after a refusal you can already try again.
What are the benefits of verification on Instagram?
Apart from the fact that the check has become a status symbol, it helps your fans to be sure that this is your official channel and not e.g. a fan account.
You can use the Swipe Up function for stories, even if you don't have the 10,000 followers that would otherwise be required.
You also get access to new Instagram features before they are available to everyone.
We help you with the verification
Are you an iGroove customer with over 10,000 followers on Instagram but verification didn't work? Contact our support and we will help you to get the blue check.