Live Rooms: Go live together on Instagram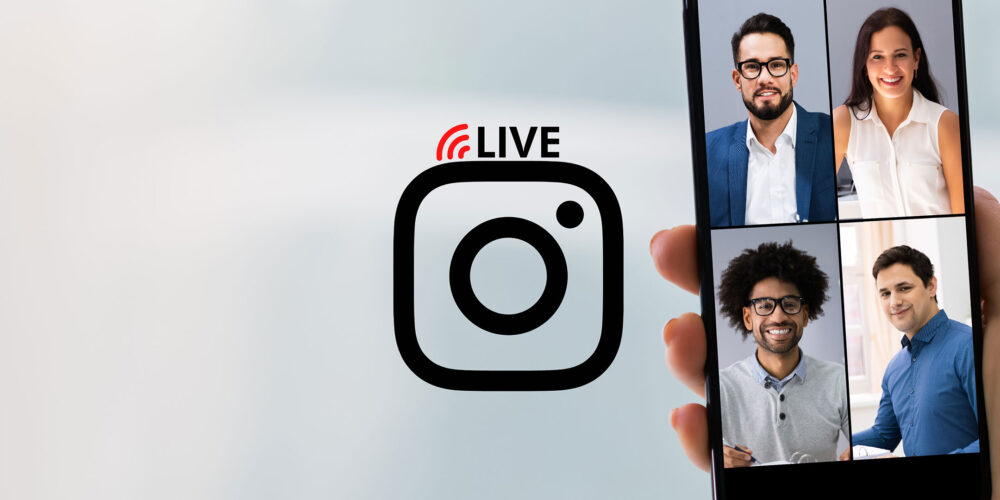 What you'll learn in this post:
How to go live with up to four people on Instagram
What benefit this also brings for musicians
How to use Live Rooms in practice
Go live with up to four people at once? Thanks to the new Live Rooms feature, this will soon be possible on Instagram.
Instagram has announced a new feature that will go live soon. On the one hand, this is their response to the change in circumstances due to the pandemic. On the other hand, it is certainly also due to the pressure exerted by competitors like TikTok. IG Live Groups should also be a useful addition for musicians.
IG Live Rooms
The new feature allows multiple people to go live together. It is expected that four people will be able to be seen in a live video at the same time. All they have to do is accept the invitation.
In general, experts believe that live videos will become one of the most important social media trends of the year. With IG Live Videos, people now have another option.
How do I use IG Live Rooms?
IG Live Rooms is suitable for interviews or talk shows – podcasts with pictures, so to speak. It is also already foreseeable that the tool will be used to advertise products.
For bands, it's also handy to be able to address fans together without effectively having to meet physically. Whether it is also suitable for virtual concerts remains to be seen, but it is doubtful.
Instagram has not yet announced an exact date for the launch of the new feature. However, it's certainly worth considering how you can use the tool now so that you can get started as soon as it's live.
Update: The feature has now gone live. You can find all further information here.