Deals: Split earnings with a few clicks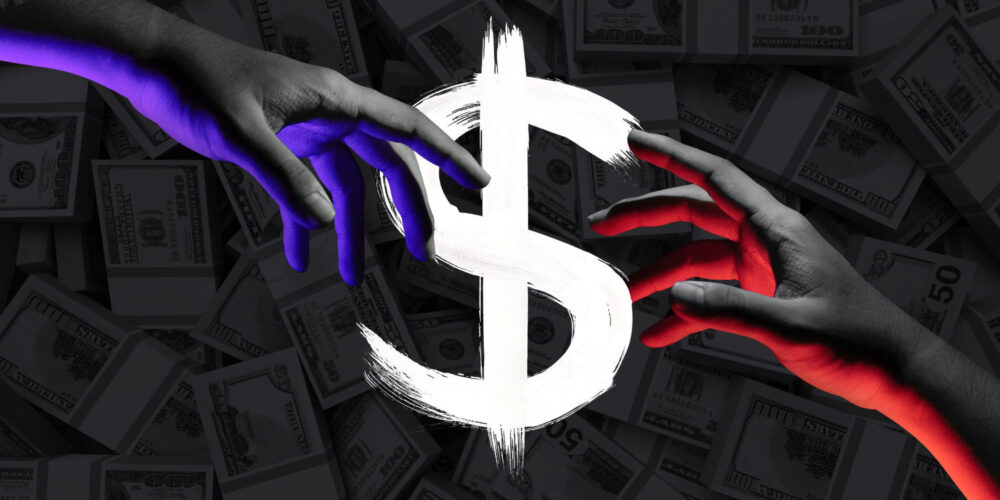 What you'll learn in this post:
How to automatically share the revenue of your releases with all collaborators
The advantages of splitting via iGroove
Everything you need to know about withholding tax and the costs involved
After several months of work and many night shifts from our developers, we are happy to present you the Deals feature. From now on you have the possibility to share the revenue of your releases directly with your collaborators and set it all up directly from the mobile app. Creating, sending, and receiving deals has never been so easy and convenient!
How to set up Deals
You can set the splits for each song, both on the desktop and directly through the app. As soon as you have entered the splits, your collaborators will automatically receive a notification and also have access to their personal iGroove account and the iGroove app. Onboarding is faster than ever before thanks to our newly introduced Magic Code. With just a few clicks, you have your account and can find all the information regarding your splits, view the trend data of the corresponding songs and have your share paid out directly by us.
The advantages
No more paperwork: deals are submitted once and then we take care of the rest.
Anytime and anywhere: Whether from your desktop or conveniently on the go via the mobile app – you can access your deals or enter new ones at any time.
Transparency: All spits are clearly listed for you and your collaborators. By accessing the trend data of the corresponding songs, your collaborators can also see how they are performing at any time.
Automated payout: No more complex royalty calculations, the payouts are credited monthly by iGroove to the accounts of all participants. Each participant can pay out their balance independently of the others at a time of their own choosing.
In addition to these benefits, we also placed a lot of emphasis on setting up the tax situation correctly right from the start.
Withholding tax
We did not focus on the technical implementation alone, but also took the legal situation into account. In concrete terms, this means that you can define for each deal whether it includes withholding tax or not. This way, each of your collaborators is correctly registered from the beginning and you can save yourself a lot of paperwork.
Costs
There are no costs for those who set up the deals. Due to the large amount of work involved in paying out the collaborators, we charge them a small flat-fee per payout. Specifically, this amounts to 8 USD per payout. This fee only applies to artists who are not already iGroove customers, i.e. who only use iGroove as a partner without releasing their own music through us.
All participants receive a monthly credit, but they are completely free to decide when and how often to have it paid out. So, this can also be only e.g. every three months or once a year. This is a clear advantage over other providers such as DistroKid, which charge a fixed monthly fee of 10 USD per partner.
Try now
Use the demo mode of the iGroove app now and discover how the Deals feature works. If you have any questions, our support team will be happy to help you.