Spotify tests new video feed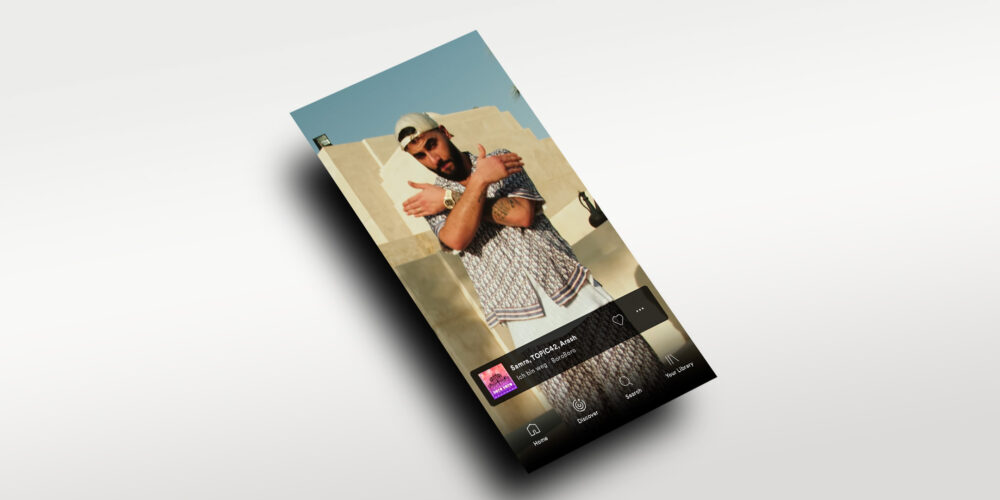 What you'll learn in this post:
Spotify is testing a TikTok-style video feed
Supposedly the feed is based on the canvas clips
Insights on merch sales via Spotify
TikTok's rapid growth has brought forth many copypcats – from Instragram Reels all the way to YouTube Shorts. Now, Spotify, too, is testing a vertical video feed called "Discover," where users can like or swipe away videos. According to first reports on various blogs, users are shown the canvases that the artists upload themselves for their songs.
Video feed in test phase
Spotify doesn't want to reveal too much at the moment; the only fact they have confirmed to TechCrunch is that they are performing these tests. But that doesn't mean that the feature is actually being rolled out on a on a large scale. It is similar to the time Spotify was testing out their Story feature, although this was never made available to all users. Should the video feed take hold, however, it may prove to be an interesting new tool for discovering new music.
Merch insights
As we have reported not too long ago, Spotify has joined together with Shopify to allow even more artists to sell their merch. Now, Spotify has released a few statistics, as well: users click on more merch over the weekend, meaning from Friday to Sunday, than they do on workdays. Spotify therefore recommends launching new items on a Friday.
The biggest months for merch sales are April and May.
A merch item will have the most clicks 24 hours after a new release. In general, there will be a significantly higher number of clicks up to one month after a release when compared to other months. Spotify, therefore, reminds musicians once again to update their artist profile accordingly before any new release, and to include the merch section in that update, as well.
Unsurprisingly, it is primarily loyal fans who are interested in merch. 67% of all clicks come from users that either follow the artists or have liked at least one of their tracks or included it their playlists. But new fans, too, will often click on merch. This, they will do 7.8 times more often on the first day than at a later time.
When it comes to colors, artists have shown not to be very daring. More than half of all shirts being offered are black. Adding gray and white shirts, as well, brings the total to 80%. So, using a little color can easily make you stand out of the crowd.