TIDAL launches user-centric distribution model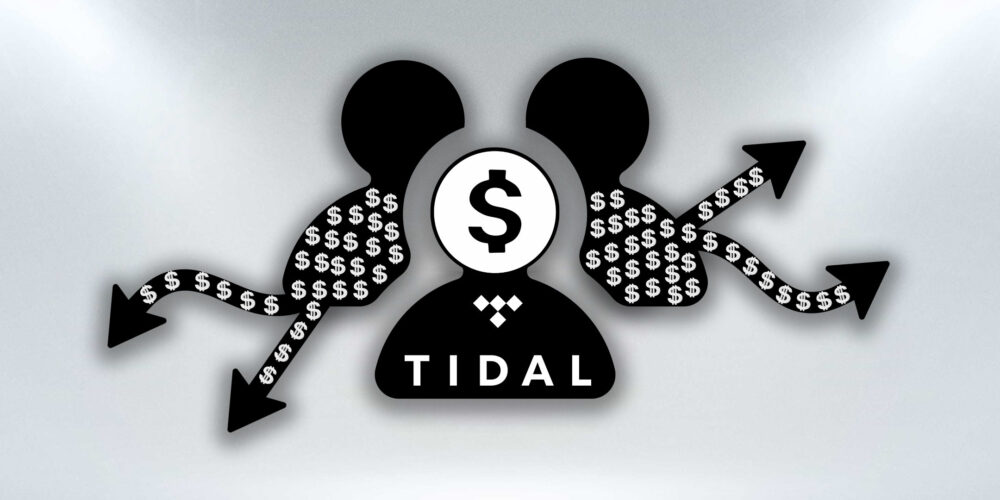 What you'll learn in this post:
TIDAL rewards musicians for their superfans with Direct Artist Payout
Additionally, they are switching to the user-centric model for their priciest subscription
In the US, TIDAL introduces a free subscription for the first time
In principle, TIDAL is doing quite a few things right: they were the first to offer better sound quality, they pay significantly more than most of their competitors, they show more credits, and a considerable percentage of their shares is owned by musicians (albeit only filthy rich ones, of course). Despite all that, however, the streaming provider has never been able to pose serious threat to Spotify or Apple Music. When the Fintech company Square took over TIDAL this year, people speculated that a new dynamic will emerge. Now, we can see the first results of it.
Direct Artist Payout
TIDAL is launching two changes at once from which they say musicians will be profiting. The Direct Artist Payout is one of them and it is live now. If a user has a HiFi Plus subscription, the artist that the user streamed the most over the course of that month will receive up to 10% of the monthly subscription fee on top of what the artist makes from the streams anyway. This is equivalent to $2 per user per month. Thus, TIDAL is rewarding musicians for their superfans.
User-Centric-Model
Starting in 2022, TIDAL will also test out the user-centric distribution model, but just as SoundCloud only on a limited scale. That is to say that the model only applies to the streams generated by users with a HiFi Plus subscription. As a reminder, the user-centric distribution model does not see all revenues thrown together into one big pot and then divided among the artists on a pro rata basis, which has been the case up til now. Instead, the subscription fees of each user are only given out to those artists that they have effectively listened to. The artists who receive the money will be visible to the users. They can look at their activities and see which artists receive which amount of their subscription fees.
Since the user-centric model is being introduced exclusively to the most expensive subscription package and thus only a small portion of TIDAL users, we may look at it as an experiment. Both TIDAL themselves as well as their partners in the music industry can use this manageable framework to find out whether they profit from this change. If that is the case, the user-centric model is likely to be expanded to the standard subscription, as well, which in turn might increase the pressure on Spotify, Apple, Amazon, etc. not to close themselves off to a possible change in their own distribution model.
New subscriptions
There will be changes for TIDAL users, as well:
A free subscription will be introduced with which users can discover TIDAL. However, at the moment, this offer is only available to users in the US.
The premium subscription will now be known as TIDAL HiFi and include all the previous features plus the brand-new lossless audio quality.
The previous HiFi subscription will be known as Tidal HiFi Plus and offer additional audio formats as well as the Direct Artist Payout and the fan-centered payout that we have already mentioned.
After TIDAL has already marketed their more expensive subscription primarily with their better sound quality, they now want to put their focus on their superfans, as well.
Is TIDAL becoming a bank for musicians?
It remains interesting to see what other innovations TIDAL is going to launch with their new investor Square. Since Square is also the owner of the highly popular Cash App (unfortunately only available in the US and UK), some have speculated that TIDAL might become some sort of bank for musicians, thus cutting out middlemen such as record labels and distributors. But that, if it happens at all, is still a long way off in future.