SoundCloud: Higher earnings for artists thanks to fan-powered system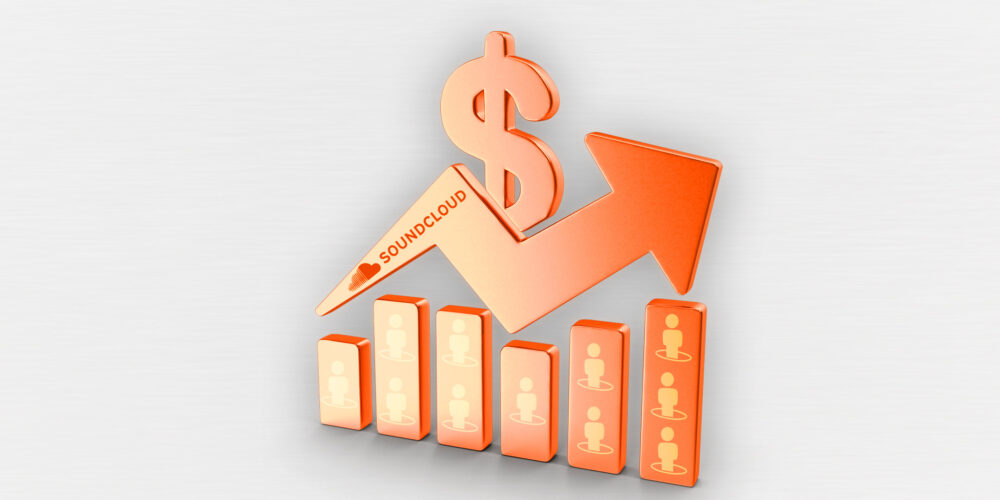 What you'll learn in this post:
Artists earn 60% more with the user-centric model
Other DSPs continue to keep a low profile
It's been a year since SoundCloud at least partially introduced the user-centric distribution model, or, as they call it, the fan-powered royalties system. While all the other relevant streaming services use the pro-rata model, throwing all the revenues into one big pot, the money in the user-centric model only goes to the artists that the user actually listened to. Now, for the very first time, SoundCloud has released some of their numbers.
Revenues increase by 60%
The opportunity to profit from the fan-powered system is reserved solely for artists who use SoundCloud Premier, Repost by SoundCloud, or Repost Select. At the time of the launch one year ago, there were 100,000 of such artists. Now, the number has grown to 135,000. According to SoundCloud's data, the switch has definitely paid off for these artists. On average, independent artists are reported to have made 60% more than they did with the pro-rata model.
Unfortunately, SoundCloud doesn't offer any more details. They only highlighted that for 97% of fans this year, at least 5 dollars of their streams went to one of their favorite artists. Inspired by Bandcamp, SoundCloud additionally wants to introduce a "Fan-Powered Friday," where musicians receive 100% of the generated revenues.
The information is rather vague and they don't exactly explain how this 60% increase in payouts came about, so it's still too early to celebrate. Nevertheless, this first analysis is an indicator that artists are can profit significantly more than a French study comparing the user-generated and pro-rata models predicted.
Pro rata model remains standard
The big players continue to keep a low profile. Spotify, for instance, has announced on their Loud & Clear page that they were willing to consider a switch in distribution models if all parties involved, meaning artists, labels, and distributors, want it, as well. So, for the time being, the often criticized pro-rata model will remain the standard.