Spotify takes first step towards livestreaming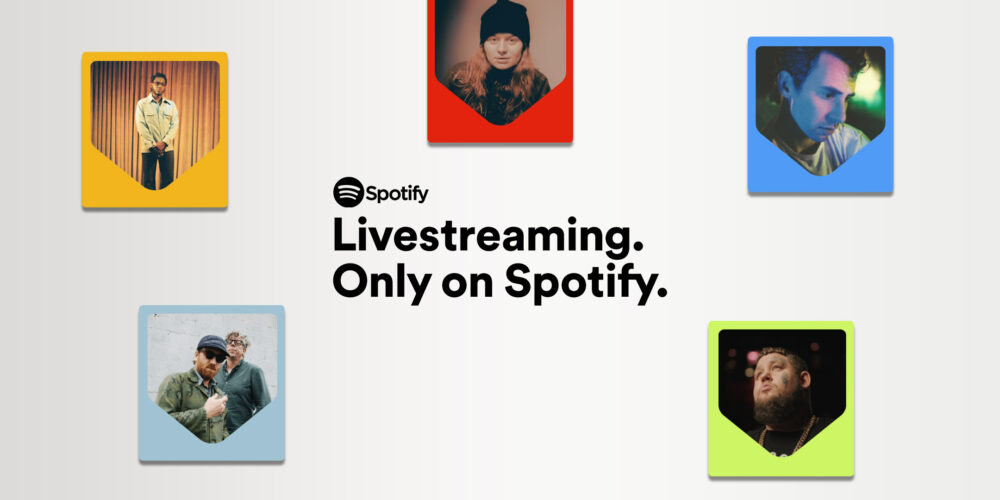 What you'll learn in this post:
Spotify follows its competitors and takes its first step towards livestreaming
At the beginning there will be five concerts with selected artists
When we reported on virtual concerts last fall, the feedback we received primarily indicated that they would never be able to replace real live shows. That continues to hold true, but it's clear already that livestreamed concerts will be able to establish themselves as an alternative. Spotify is now taking first steps into this direction, as well.
Thus, the industry wunderkind joins its competitors which have already incorporated livestreaming into their platforms: Amazon Music through its subsidiary Twitch, Apple Music with its Livestreams from select artists, and YouTube music using regular YouTube, where live elements have been a long-established part of the platform. Spotify has now teamed up with the British company Driift.
For the first "virtual concert experiences", as they call it, they have selected five established artists (The Black Keys, Bleachers, Rag'n'Bone Man, Leon Bridges, girl in red). The shows take place between 27 May and 24 June and cost $15. In order to see them, you'll need a Spotify account.
While the concerts are pre-recorded, you can only see them on the specific dates and won't have access to an archive for later viewing. This footage is likely to be evaluated as a first trial balloon. It remains to be seen whether the feature will be available for other artists, as well.
Currently, it is already possible to have virtual live shows that you perform on other platforms listed on your Spotify account.