Industry Groove – Week 10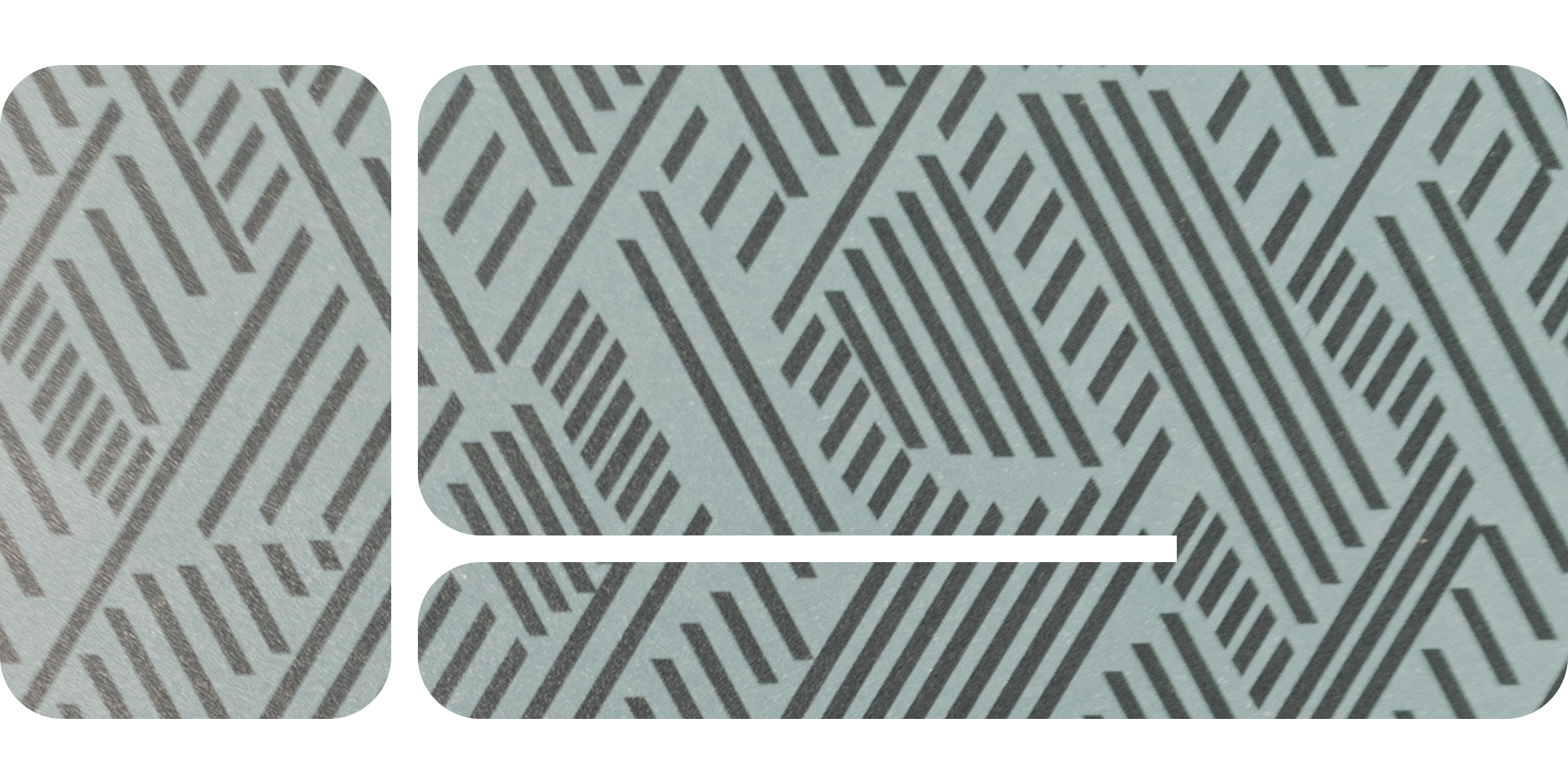 Last week in the intro, I wrote about how AI is currently the most discussed topic in the music industry. This is also reflected in this newsletter. However, the enthusiasm is not always great, as evidenced by the mostly negative feedback for Spotify's AI DJ. In addition to these more critical perspectives, which must also be allowed, there is also a highly recommended deep dive into AI in the music industry.
Last night, the eagerly anticipated Stream On event from Spotify took place, and there is a lot to report from there as well. Spotify has launched its own pre-save feature, expanded the use of videos, and significantly increased the number of artists available in Discovery Mode. You can find all the news at the beginning of the newsletter.
---
Discovery Feed: This information had already been leaked before the event, so it's not really a surprise. The TikTok-style vertical feed will be prominently featured on the Spotify homepage and should help users discover new music.
Pre-Save feature: It has been requested for a long time, and now it's finally here. Spotify is introducing a Pre-Save button that allows fans to bookmark a song before its release on a so-called Countdown Page. They will also receive a push notification from Spotify on the release day. On the Countdown Page, fans will also be able to preview the song, see the tracklist, watch exclusive video clips, and pre-order merchandise.
Spotify Clips: Not only will artists be able to upload videos on the Countdown Page, but also on their profile page and album page. This gives them the opportunity to talk about the background of a release, for example.
Discovery Mode: All artists whose distribution participates in Discovery Mode can now submit their songs directly through Spotify for Artists.
Finally, the visibility of concert tickets and merchandise will be expanded, and they will not only be visible on the artist profile but also on the "Now Playing" screen, for example.
So a lot has been announced, but not everything. Daniel Ek still hasn't decided on a price increase, and there was no update on Spotify HiFi either. Slowly but surely, everyone must be wondering what exactly Mr. Ek is waiting for.
As part of the Stream On event, the Loud & Clear website has also been updated with the latest figures.
There are now 914,000 songs with over 1 million streams. 133,000 have reached 10 million streams, 13,000 have over 100 million streams, and 360 tracks are in the billionaire's club.
In 2022, 1,060 artists received over a million from Spotify (or their label/distributor). Of the 9 million acts on Spotify, 57,000 received more than $10,000, a quarter of which are DIY artists. Over 10,100 artists generated over $100,000, and these artists come from over 100 countries.
95% of all payouts go to 200,000 artists, but they are only responsible for 15% of the uploaded songs.
Therefore, Spotify continues to maintain that there are around 200,000 professional artists on their platform. I have discussed this in this article.
Overall, Spotify has soon paid out over $40 billion to the music industry.
As I previously announced, it is now official: TikTok offers its users another way to earn money with the paywall.
The new program is called "Series" and offers the ability to put collections of up to 80 videos behind the paywall.
What is also new is that the videos can be up to 20 minutes long.
The creator can set the price for the collection, but it must be between $1 and $190.
So far, the paywall option is only available to selected creators, but in the coming months, there should be the opportunity to apply for it.
However, this otherwise positive news is somewhat overshadowed by the increasing likelihood of TikTok being banned in the US.
US politicians are competing with each other to introduce bills, making it easy to lose track. The latest is called the RESTRICT Act, and unlike previous attempts, it also enjoys the support of the Biden administration.
The bill would give the government the power to take action (including bans) against technology companies owned by foreign entities if they pose a risk to national security.
It probably doesn't help that China's President Xi Jinping is now calling on private Chinese companies (such as ByteDance) to fight against Western oppression alongside the Communist Party.
Some see this as just a show of strength by the US against TikTok and China, while others believe that the ban is more or less a done deal and recommend that everyone start looking for new platforms for their marketing activities. I'll keep you posted!
As I reported, Universal Music had chosen TIDAL to search for a better streaming model. Now they have announced another partnership, this time with another DSP with a manageable market share: Deezer.
Interestingly, the Deezer CEO recently announced in an interview that he wants to continue working towards the user-centric model (which Universal disagrees with) and that the pro-rata model is outdated (here they agree).
Now they are setting out to find a new and better system. It will not only be interesting to see what comes out of it, but also whether the result will be the same for TIDAL and Deezer, or whether Universal actually has a specific model in mind for each DSP.
Universal also praised Apple and Amazon for their price increases, thereby putting pressure on Spotify to finally follow suit.
Amid all the hype about ChatGPT, it's worth taking a critical look. And the criticism is not unfounded. ChatGPT actually invented the death of the author and supported it with fake media links.
This naturally leads to the point that most people consider everything that the chatbot spits out to be true. After all, why would artificial intelligence lie?
Furthermore, the author sees problems with privacy and data protection, as ChatGPT uses all the information available on each of us on the internet without any regard.
But even more crucially, ChatGPT is far too easily manipulated.
Since various people told ChatGPT that the author was not dead, the chatbot no longer claims that he is. Of course, this game can also be played in reverse, and the author is especially thinking of states like Russia, Iran, or China, all of which are already known for online manipulations.
His conclusion: ChatGPT is a threat and must be destroyed. Based on all the evidence we have seen over the past four months with regards to ChatGPT and how it can be manipulated or even how it will lie without manipulation, it is very clear ChatGPT is, or can be manipulated into being, malevolent. As such it should be destroyed.
Bill Ready, the CEO of Pinterest, writes in this post that when discussing AI, its use on social media platforms is often forgotten.
According to Ready, they used AI to make people addicted, which increasingly negatively affects the mental health of users.
He asks what social media platforms will do with this new generation of AI.
In the past, the platforms were meant to connect people with friends and acquaintances. Today, however, the platforms no longer unite people, but rather divide them. He sees AI as the culprit, which aims to maximize view time.
And it didn't take long for AI to figure out that the best way to extend view time is with the lowest instincts: fear, anger, envy, and greed.
An interesting post until towards the end when he begins to paint himself and his company in too good a light. However, I fully agree with the part about anger, hate speech, and filter bubbles.
In this article, Dan Charnas, author of the book about J Dilla, argues that sampling should be treated similarly to covering songs and thus legalized.
For Charnas, the right to create art should be given higher weight than the right to property.
The comparison with cover songs is compelling on the one hand, but on the other hand, it is flawed. Because what counts as a cover and what doesn't is quite clearly defined. However, sampling can occur in completely different forms, and it is questionable whether a one-second drum sample should be treated the same as a 4-bar loop.
Most rights holders, and even more so, lawyers would certainly object vehemently. Plus, they now have another tool to find out whether a song illegally used a sample: Google Assistant.
Some sample nerds found out that they could use Google Assistant to find sample sources that remained undiscovered for many years. Even samples shorter than one second could be recognized by AI.
For nerds, this is a great story, but as mentioned, it also puts more pressure on producers to clear their samples or to refrain from the art of sampling altogether.
It is also possible that Google Assistant will eventually replace Content ID as it has apparently proven to be much more effective.
---
Bonus Reads