Industry Groove – Week 9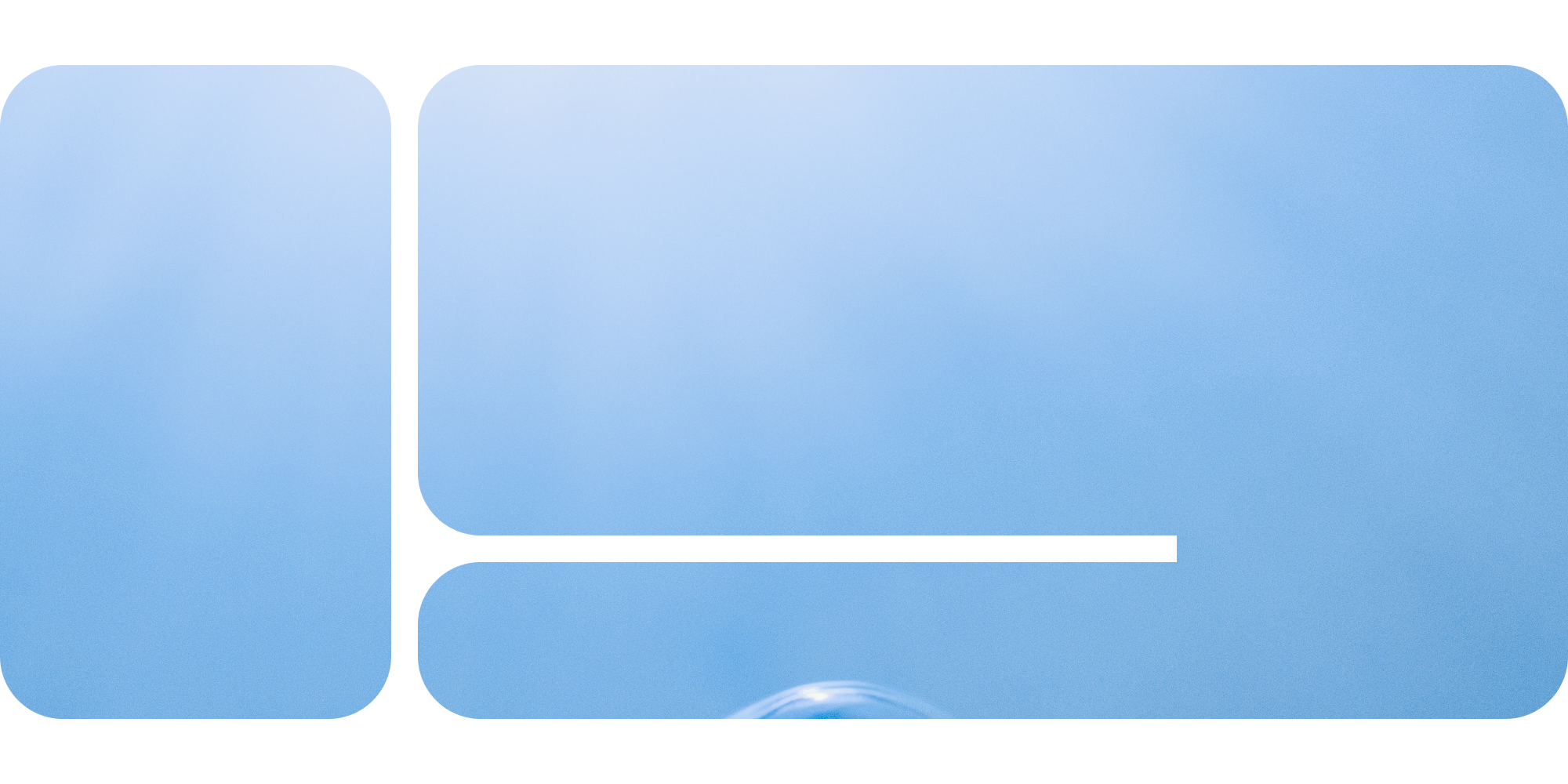 2023 was supposed to be the year when Web3 and NFTs take a big step towards mainstream adoption. However, currently these topics have slightly fallen out of focus in the music industry, which is now dealing with new streaming models and especially the topic of AI.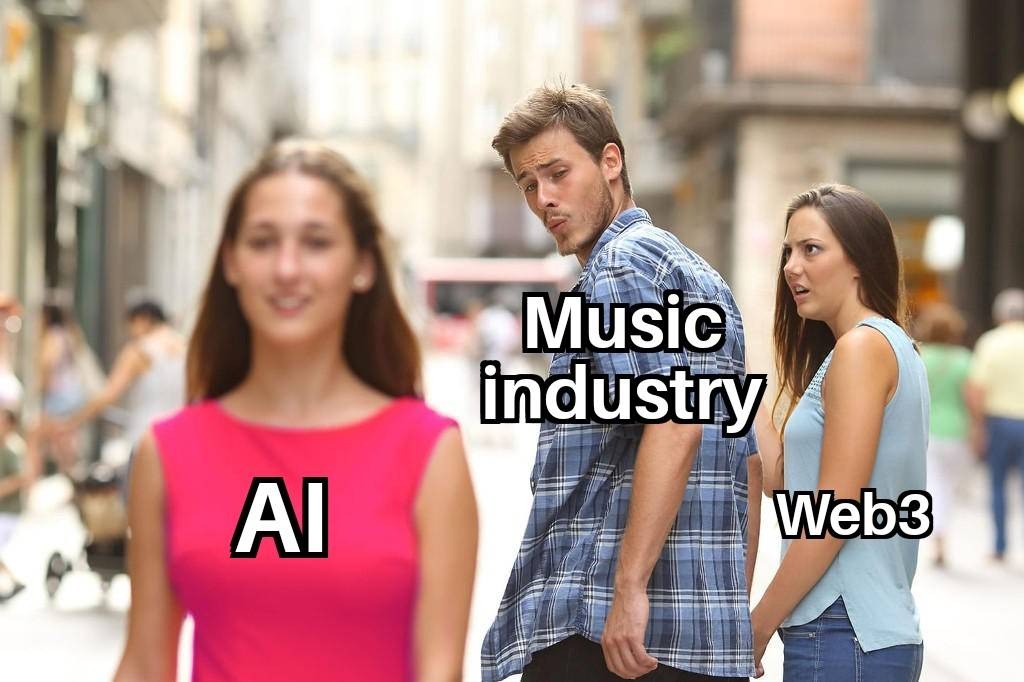 Will there soon be an innovation that brings Web3 back to the forefront? You'll find out here, of course. But this week we'll first talk about TikTok bans, Snapchat and ChatGPT, the growing German music market, and scrapped experiments by TIDAL.
---
In the USA, government employees have been banned from installing TikTok on their work phones on several occasions. Now this has also arrived in Europe.
The European Commission justifies this with data protection and cyber security concerns, or in other words, the data should not fall into the hands of the Chinese government.
Around 32,000 employees are affected by this ban.
The USA quickly followed suit, affecting no fewer than 4 million government employees. Canada also joined in.
I always think it's important when data protection is taken seriously. But the double standards are unmistakable here because otherwise, products from Meta, Google, and Co. would have long since been banned. I don't want to sugarcoat anything about the Chinese government; it's an anti-democratic regime that at best completely monitors its citizens and at worst, like the Tibetans and Uighurs, suppresses them completely. However, it's not any better for me if my data ends up with the US giants and therefore with the various intelligence agencies of the USA and their partners, such as in England.
Double standards aside, Europeans are following the USA here, and one has to wonder whether this is another step towards a total ban of TikTok in the West.
This is exactly what the "Deterring America's Technological Adversaries Act" is trying to do, whose initiator describes TikTok as "a spy balloon in your phone".
This strong Techdirt article shows why this focus on TikTok is hypocritical. Yes, it may not be a bad thing if TikTok is not installed on company phones. However, this does not solve the actual problem, namely the generally too lax handling of data protection. The Chinese government does not need TikTok to access the data of Western consumers; it can also obtain it on the market for user data, which policymakers simply do not regulate because it is far too lucrative.
As mentioned in the intro, AI is currently on everyone's lips and Snapchat has reacted quickly. They are now integrating a chatbot called "My AI," which is based on the latest version of ChatGPT.
For the moment, this is only available to paying Snapchat Plus subscribers. However, the goal is to make it available to all 750 million users.
In addition to conversations with friends, users will also be able to chat with the AI.
However, the version on Snapchat is somewhat limited and adapted to Snap's guidelines. Specifically excluded are swearing, violence, sexual topics, and politics.
It will be interesting to see how other social media platforms incorporate AI tools.
In a previous newsletter post, I already mentioned that TIDAL and Universal are searching for a better streaming model and are therefore discontinuing the use of user-centric.
Now there is some further information about this, which shows that discontinuing the experiment is not a big deal.
During the experiment, TIDAL paid 10% of the revenue from their HiFi customers to the most listened-to artist of each user. It was thus only a very limited test with only one artist per user at a time.
Throughout the entire test, which began in November, only $500,000 was paid out to around 70,000 artists.
They now prefer to invest the money in their TIDAL Rising program, and indeed ten times as much, or $5 million.
In the context of the discussion around new streaming models, I previously reported on the idea of introducing a threshold above which payouts would occur.
Tatiana Cirisano now elaborates on this idea in her article for MIDiA.
In the current pro-rata model, a significant portion of the pot goes to artists with very few streams. While individually they receive very little, together it still amounts to a high sum.
Cirisano therefore suggests introducing a threshold, such as 1,000 streams. This could mean that artists are only paid above 1,000 streams, or that they must achieve a minimum of 1,000 streams on a song each month to be paid.
While this would affect many artists, it would only apply to those who already receive very little from Spotify anyway.
This would free up a large sum of money to better compensate artists who have already reached a higher level.
Would this fix the streaming system? No. Would it be completely fair? No, but it might be better than sorting by audio quality or song length. It's worth considering.
In the near future, YouTube Music will also have podcasts on offer, but for now, only in the US.
This will allow YouTube to offer a solution for those who only want to listen to podcasts, not watch them. This will also be possible in the background.
This further positions YouTube as a direct competitor to Spotify.
Unlike Spotify, they currently have no plans to produce their own shows or license well-known podcasts.
Podcasts are already a big topic on YouTube and at the parent company Google in general. As such, some speculate that Google Podcasts may be discontinued in the near future.
The Federal Association of the Music Industry (BVMI) has released the figures for the German music market for 2022. They can report an increase for the fourth consecutive year.
In addition, they have broken the 2 billion Euro for the first time since 2002. This was achieved for the first time in the streaming era.
The 2.07 billion represents a growth of 6.1%, which is less than in previous years due to the difficult market environment, but still satisfactory.
Streaming grew by 14% again and now accounts for 73.3%. Overall, the online sector accounts for 80.3% of revenue.
This also means that the physical sector still accounts for one fifth. This is also because the CD remained the second most important revenue generator (12.9%), even though there was a decline of 17.1%.
The rise of vinyl has slowed down somewhat and was still at 5.1%, contributing 6% to total revenue.
The USA is the world's most important music market, with Germany being the fourth most important. But what are the differences and similarities between the two?
One difference is, of course, that the USA adopted streaming much faster. In 2015, physical media revenue in Germany still accounted for 70% while it had already dropped to 24% in the States.
Today, the differences are much, much smaller. Streaming accounts for 84% of the market share in the USA and already 73% in Germany.
The difference in actual streaming revenues, however, is much larger. In the first half of the year, it amounted to 22.13 billion in the USA and 1.5 billion in Germany. This is surprising given that one third of users in the USA use a freemium subscription.
With 20%, the share of physical media in Germany is still much higher than in the USA (13%). This is mainly due to CDs, which still account for two thirds of physical sales in Germany. In the USA, it is the opposite, with vinyl contributing two thirds and CDs only one third.
In the USA, however, downloads generate more revenue than CDs, while in Germany, with a market share of 2.5%, they are practically irrelevant.
---
Bonus Reads