Secure your .music domain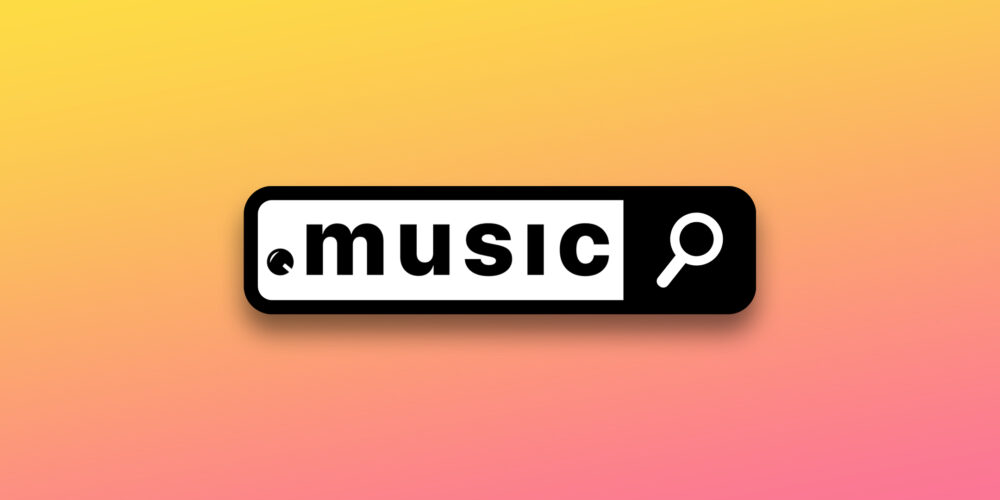 What you'll learn in this post:
You can now pre-register your .music domain name
They are reserved exclusively for people from the music industry
Why musicians should have their own website
When you want to open your own website, chances are fairly high that the preferred domain with the artist or band name is already taken. You're then forced to choose a different name or a different ending, which often doesn't look pretty and also doesn't really help people find your website easily. For musicians, there will soon be a solution to the problem, and that is .music domains.
Pre-register the domain now
Originally, the .music domains were supposed to be launched last year, but like many other things, the plan was delayed because of the pandemic. However,  it seems like it will become reality soon enough, and people are now able to pre-register the domain of their choosing under music.us. If you don't want to be disappointed again, you should make sure to do it in time. To receive a domain, you have to get verified, which also shows the users that the website is an official one. Additionally, .music domains are supposed to rank better in search engine results.
A domain for the music industry only
According to the information we currently have, the domains will only be given to people who are actually active in the music industry. This is to avoid cybersquatting, people buying domains to sell them for a lot of money later. Those who can get a .music domain include:
Artists/bands
Labels
Publishers
Songwriters
Copyright collectives
Music unions
Music managers and agencies
Music promoters
Music associations
Music radio stations
Etc.
Do you need your own website as a musician?
In the era of social media, some people might wonder whether artists even need their own website still. Well, there are at least a few reasons that speak for maintaining a website in addition to your presence on your preferred social media platforms:
Clear organization: Everything is in one place and fans as well as media outlets or bookers immediately have all the necessary information and links at hand.
Professionalism: Everyone has social media accounts, but on a website, you can present yourself as a professional with clear information and quality press photos.
Individuality: Even more so than your social media profiles, you can customize your website according to your style and image.
Sales channel: Be it with links or your own online shop, you can use your website to point potential listeners directly to your music or merch.
SEO: Having your own website optimizes your visibility on search engines.
Fan data: Through your website, you can receive more fan information and e-mail addresses and build up a mailing list.