iGroove is a Spotify Gold Partner!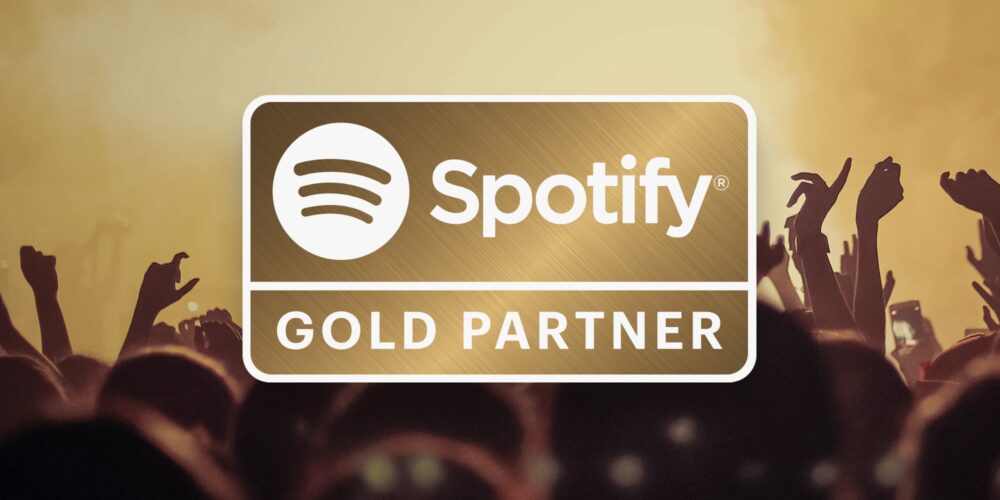 What you'll learn in this post:
iGroove is one of the few distributors that meets Spotify's complex requirements and is listed as a Gold Partner
What advantages this offers for artists
Since April 2020, iGroove is an official Gold Partner of Spotify and therefore one of the few music distributors worldwide that is able to meet the complex requirements of the streaming giant. We are very happy about this as a company as we are now officially listed as a partner on the Spotify website but iGroove's customers also benefit from the close relationship with Spotify.
Here are some of the benefits you'll get with iGroove:
Instant Access to Spotify for Artists
Instead of going through the regular process and waiting for your access, you can start with us directly. Save time with iGroove's direct verification, and instantly edit your profile and analyze your statistics.
Fast delivery
When you distribute your release through iGroove, it arrives in Spotify's system within a few hours and in most cases is available to your listeners within 48 hours. Due to the Corona crisis, delays may occur at the moment, and we generally recommend that a release be registered with us two weeks prior to publication. On the one hand because certain other shops need much longer than Spotify and on the other hand because you can collect valuable pre-saves.
Spotify Pre-Save Campaigns
Pre-Saves gives your fans the possibility to save a release before the release date so that it is saved directly in the library on the release day. If you can generate a lot of Pre-Saves, this has a positive influence on the algorithms and increases your chances for a playlist placement. More information
Your release never again in the wrong profile
It's annoying if you've been working on a release for a long time and then it appears in the wrong Spotify profile on the release date. With iGroove this can be easily prevented. You only have to enter your Spotify-ID once in our system and from now on your releases are automatically assigned to the correct profile. Even if it's your first release, we will make sure you get a new profile and that your release is not assigned to an artist with the same name. More information
Close relationship with support and curators
As a Gold Partner we have a direct line to the different departments of Spotify. Did something go wrong with your release? Then we can clarify this with the support team of Spotify within a very short time. We also have good connections to the curators of Spotify for the Playlist Pitching. But of course there is no guarantee for inclusion in a playlist, because the curators decide completely independently which songs will be included in a playlist.
Highest quality metadata
In order to achieve Gold status, numerous requirements must be met, including delivering metadata in consistently high quality. iGroove guarantees that all contributors, from songwriters to composers or producers, are correctly submitted.
Keep your streams & playlist placements when you move to iGroove
Not an iGroove customer yet but want to distribute your music through a Spotify Gold partner? Moving to iGroove is very easy and you can transfer your releases to us without fear of losing your streams or playlist placements. How easy it is to switch to iGroove is explained here in a few steps.
Do you have any questions? We are at your disposal at

[email protected]

.
We have summarized the other advantages of iGroove here.