Make the most out of your YouTube channel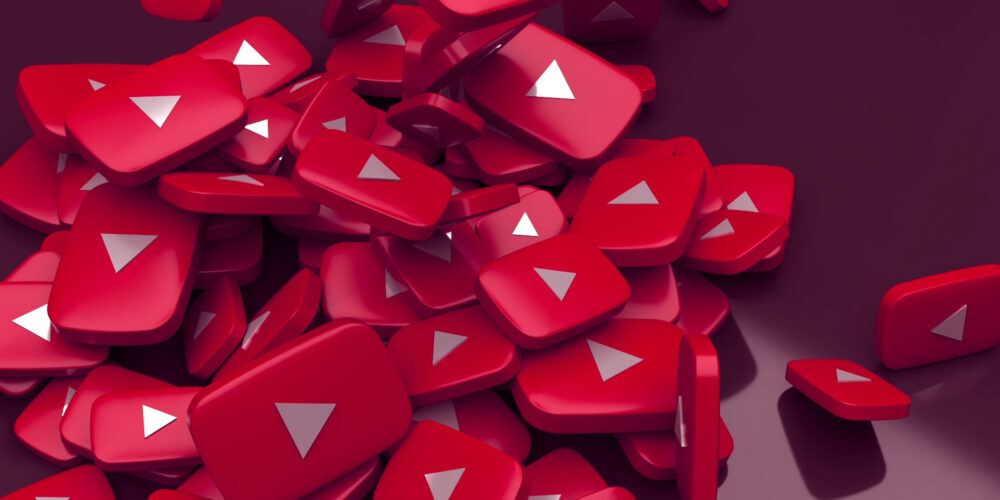 What you'll learn in this post:
What adjustments you can make to present your channel in the best possible way
What tricks there are when uploading the videos to increase the reach
How the algorithm of YouTube works
Videos are one of the most important tools for marketing music, be it on TikTok, Instagram, or Triller. But the top dog of video platforms is still, by far, YouTube, with its 2 billion users logging on every month (not even counting those without a Google account).
In another one of our posts, we explained why you shouldn't put all your eggs in YouTube's basket. Nevertheless, a strong presence on the world's biggest video platform is absolutely indispensable.
Clean up your YouTube channel
To start off, you might want to do some spring cleaning: As an artist you should set up an Official Artist Channel so that all your content is in one spot. We already discussed this feature in another post. Once you have your OAC, you should optimize your profile. That's your calling card, which should leave a good impression on any visitor, so that they'll want to linger on.
Make the following customizations:
Pick a name for your channel
Upload your profile picture and banner
Fill out the basic info
Put in the links to your website, social media accounts, etc.
Add the links to the channels/accounts for your other projects, your label, etc.
Sort your videos into different sections, to which you can add videos, playlists, or videos from other users, too
Adjust the URL of your channel
When uploading a video, there are a few things to consider, as well:
Pick a nice thumbnail
Write a good description, so that it's easier for people to find the video, and include all the important information and links
Add cards which take viewers to another video or to your channel
Add your channel logo as a watermark so viewers can go to your channel and subscribe to it
Add an intro which you can use as a personal trademark on multiple videos
Add an end card with a call to action (this can be used for multiple videos, as well)
Upload the video in HD (720p or 1080p) for a professional look
Don't forget to use tags and list the right keywords
Put your video in a playlist so that viewers can immediately be directed to other videos
Am I a youtuber?
First, we must differentiate between artists who use YouTube and upload their videos there and youtubers. The latter upload not just once every 1-2 months, but often multiple times a week. How frequently you want to post is, of course, completely up to you. What's certain is that YouTube's algorithm favors channels with lots of uploads when it comes to recommendations as well as monetization. But how can I manage to regularly upload content?
You can use YouTube as a storage medium for your videos, or you can view it as a social media platform, which means that you regularly upload new content. But what should that content be when you can't exactly produce a new music video every week? We've come up with a few options:
Videos from live concerts (past recordings, for the time being)
Lyric videos (popular and definitely cheaper than a music video)
Vlogs: Use them to give a glimpse behind the scenes
Q&A: Go live and answer questions from fans
Virtual concerts: An obvious way to use YouTube
Cover songs
Advertisements: Present your new merch and tell people about your upcoming album, deluxe edition, or box set
Tutorials: A great opportunity, especially for producers, to show people the newest available tools
UGC: Put up videos made by your fans (user generated content) on your channel, as well
For some of these videos, other platforms might arguably be more suitable – it mainly depends on where you have the biggest community of fans.
How does YouTube's algorithm work?
Obviously, a behind-the-scenes video won't generate as many clicks as an elaborate music video. But do videos with fewer views have a negative impact on the algorithm? According to YouTube, that is not the case, since every video is assessed individually. The goal is to recommend videos that users want to see. Otherwise, it wouldn't be possible for a video to go viral when the previous clips from the channel only had a few views.
The algorithm pays attention to how users react to a video. The more people interact positively with a video, the more that video will be recommended to others. Frequent uploads are rewarded, although you should keep in mind that subscribers only get a maximum of three notifications from the same channel per day. So, it's not recommended to post more than three times daily. It also has a positive influence on the algorithm when users are taken to YouTube from other platforms. But what's most important is the user engagement on YouTube itself.
Like any other social media platform, it's well worth studying YouTube's Analytics, as well, and learn more about user behaviour. That way, you can find out how users come across your videos and get information on the age and gender of your viewers.
You shouldn't just measure success based on views. What's also important is how many people watched the video until the end. A sustainable channel is marked primarily through a steady growth of subscribers.
Monetize your videos
Thanks to the Content ID, you can monetize not only your own videos but all videos that use your music. Many distributors, including iGroove, offer monetization via Content ID.
Another source of revenue are Art Tracks, which are available on YouTube when you submit your music to YouTube Music.
Want to increase your views? iGroove offers efficient pre-roll ads for your videos.