Industry Groove – Week 2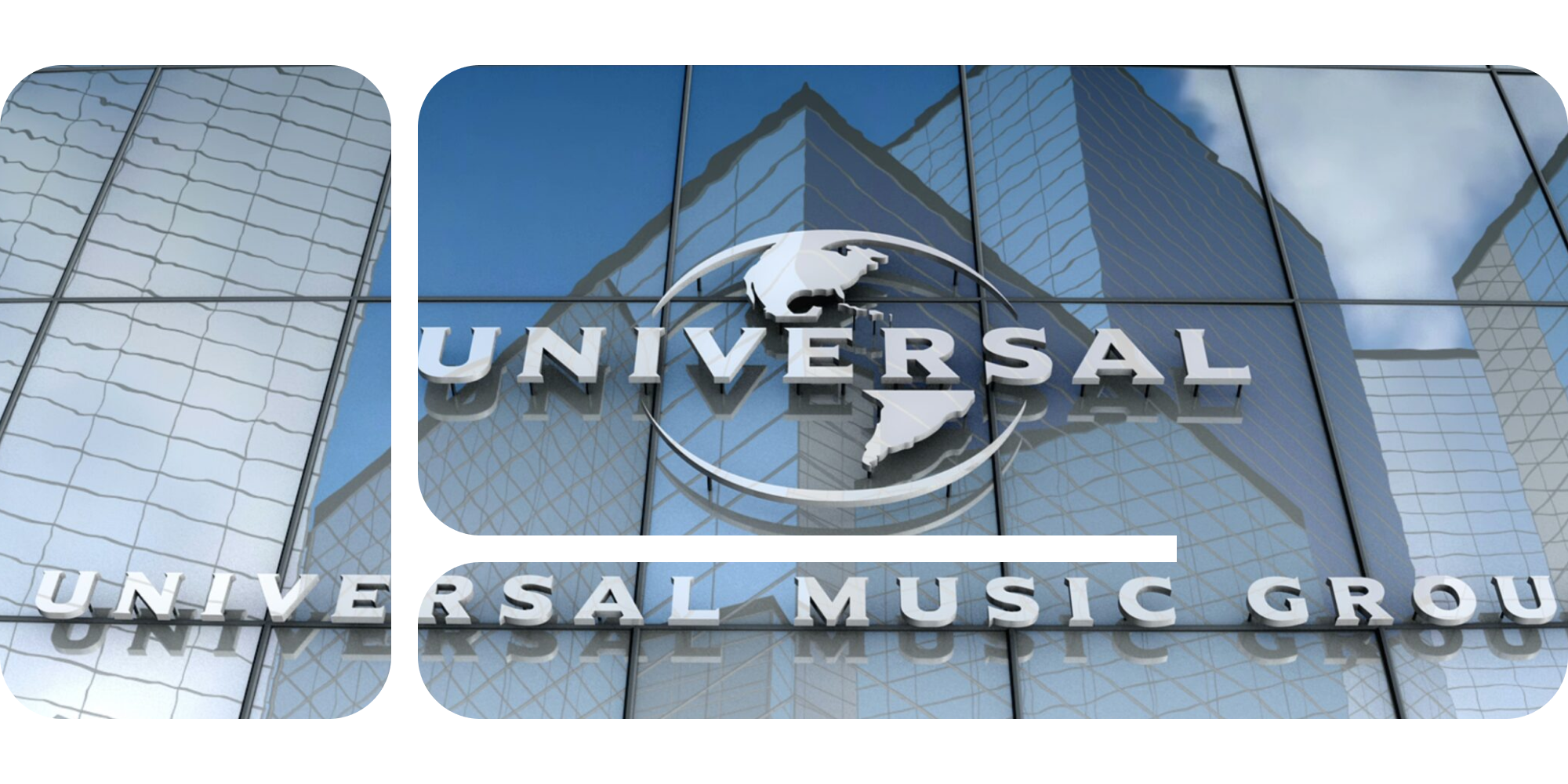 Happy New Year Fellow Travelers,
The holidays are unfortunately over and I am back in Switzerland, which is comparatively cold but also frighteningly warm at the same time. This newsletter focuses on some legal disputes, with Universal Music in the role of plaintiff and defendant. In general, the biggest major label takes center stage in the first edition of 2023. The CEO of Universal is demanding nothing less than a new streaming model. Many have made similar demands, but he is undoubtedly being listened to. Why? Because Universal is incredibly powerful. This is already evident from the fact that Universal's market value is three times higher than that of Spotify.
Will 2023 bring us a new streaming model? Due to Spotify's weakness in the stock market, it may even become a takeover candidate, and is ChatGPT the revolution that NFTs and the Metaverse have yet to deliver? Yes, it will be an exciting year, and I will stay on top of developments for you.
---
Since it became known that there are now 100,000 songs being uploaded to DSPs every day, the return of gatekeeping has been discussed. I have already discussed this in this article.
This discussion was primarily initiated by the majors, and it is Universal Music CEO Lucian Grainge who is now getting more specific.
In a message to employees, he writes that the abundance of new music is causing listeners to be directed towards inferior content by algorithms.
He is particularly focused on the 31-second tracks, which are usually based on sounds or used for mood playlists.
He does not see it as a fight between major and indie or DIY, but between quality and quantity.
The bottom line: a new streaming model is needed. And compared to many others, Universal is not interested in the user-centric model.
He envisions an artist-centric model, without explaining exactly what he means by that.
Of course, it is true that a new streaming model is needed. And at first glance, it may be good that the most powerful label sees it this way. However, it should not be forgotten that Grainge is criticizing a system that he helped build and from which his company has profited enormously for years. It can be assumed that any model initiated by Universal will primarily benefit Universal itself.
Furthermore, the problem remains that neither Sir Grainge nor anyone else really has the right to judge which music is worthy of existing on DSPs and which is not.
I already reported that Triller ended its cooperation with Merlin and is fighting Sony in court. However, the cooperation with Universal and Warner continues as usual. Well, not quite.
In February 2021, Universal removed its content from Triller due to outstanding payments. In May 2021, they reached an agreement, but now the short-lived peace is over.
In a lawsuit, Universal accuses Triller of not having transferred the due payments for the last three quarters and of having failed to provide the usage reports.
So, it looks like Triller will soon have neither Universal's releases nor those of Sony and Merlin. Triller remains optimistic, but this is either blinded optimism or pure wishful thinking.
The fact that the majors own or have owned shares in Spotify has always been viewed critically. Now this so-called backroom deal may even go to court.
The lawsuit comes from a rather unexpected source, namely the hip-hop duo Black Sheep, which released two albums on the Universal-owned label Polygon in the 90s.
What is Universal accused of? Universal is said to have agreed to lower royalties in exchange for receiving shares in Spotify.
The lower royalties allegedly cost Universal's artists $750 million.
They also demand that Universal's artists be included in the share ownership.
Unlike the other majors who sold all (Warner) or part (Sony) of their shareholdings and included their artists in them, this was never the case with Universal.
Universal describes the lawsuit as "obviously false and absurd." Hopefully, the court will see it differently, and the process will shed light on the deals between majors and Spotify.
A year ago, Universal Music and Spotify had roughly the same market value. This has changed dramatically in the past year.
The New York-listed shares of Spotify were worth a total of $15.26 billion. The Amsterdam-listed Universal shares were worth $43.7 billion at the end of the year.
Last year, Spotify's stock lost a whopping 67.7%, even though they delivered good numbers.
You may have already heard of ChatGPT, the chatbot that is ahead of its competitors.
While much of the discussion around AI in the music industry has focused on using it to create music, this MIDiA article explores a very different aspect.
ChatGPT could assist artists who are just starting out with marketing and career planning.
Instead of creating music itself, the AI would relieve musicians of certain tasks so they have more time for their music.
The chatbot could help with creating promotional materials (such as press releases), marketing ideas, best practices, and even planning.
In another article, MIDiA even calls ChatGPT a "smartphone moment" and suggests other revolutionary possibilities that may soon become a reality.
Over 300 music videos on YouTube have reached one billion views.
Billboard wanted to know how much money you make when you hit this astronomical number.
Of course, this depends on many factors, such as which countries the views come from, whether someone with a free or premium subscription watches the clip, what kind of advertising is displayed, etc.
According to Billboard, it also makes a difference whether you are signed to a major label or an indie label, or have no contract at all.
A major artist earns approximately $2.6 million for one billion views, according to their calculations. However, this is before the label takes its share.
As previously announced, creators on YouTube Shorts will soon be able to receive a portion of the generated ad revenue.
Now it's official: Starting February 1, creators can generate revenue through the YouTube Partner Program for Shorts.
To participate, creators need at least 1,000 subscribers and either 4,000 watch hours in the last 12 months or 10 million short views in the last 90 days.
If a Short contains a song, half of the revenue goes to the creator pool. If there are two songs, it's one third. 55% of this pool stays with YouTube, and 45% goes to the creator.
The other half (or two thirds in the case of 2 songs) goes to the music rights holders. As a musician, you can generate revenue both by having your music used and by creating Shorts.
Now it's up to TikTok to follow suit!
---
Bonus Reads