How to get your songs to the playlist of the streaming services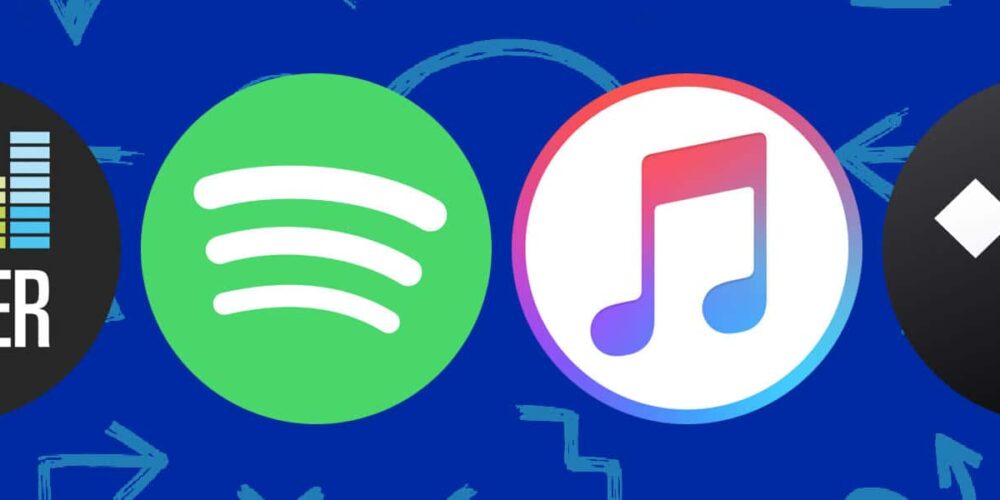 What you'll learn in this post:
Why playlists are so important these days
How to get into the playlists of streaming services as well as independent curated playlists
How to approach the curators
Several hundred million people worldwide have meanwhile signed up with the leading streaming providers such as Apple Music, Tidal, Deezer and of course especially Spotify. There are hardly any artists left who refuse streaming and the selection of music on the streaming platforms is correspondingly huge. To stand out from this unbelievable mass is accordingly anything but easy and the question "how do I actually get into these playlists?" is probably the most frequently asked one at present.
Why are playlists so important anyway?
Why are playlists so important anyway? If you make it into a playlist with a large audience reach, you automatically reach a wide audience, which often has never heard of your music and otherwise might never have come across it. If the playlist enjoys a good reputation, the listeners trust the makers and check out the songs, if they like it they will listen to more of your music and eventually they will become fans.
In the past, people wanted to be on the radio (of course, that doesn't hurt today either!), today playlists are supposed to give their career a real boost. To underpin this with numbers: If you made it for example in one of the official Spotify playlists, the streams usually increase by 50-100%. Even if you are no longer in this playlist, the streams increase by about 20% in the following months.
What playlists are there on Spotify, Apple Music, Tidal and Deezer?
There are three different types of playlists:
Playlists created by the streaming providers themselves and curated by employees. These playlist editors or curators decide themselves which music they want to include in the genre or mood-based playlists
Playlists also created by the streaming providers but with an algorithm that decides which songs make it into the playlist.
Playlists created by users. These can be music magazines, labels, artists, bloggers, radio stations or simply music lovers. There are over 2 billion such playlists on Spotify alone.
For your music to make it into these playlists, it takes several steps and a good portion of patience.
Step 1: Digital music distribution
The first step is relatively simple: make good music and make sure that it is available on all streaming providers.
Step 2: Verify your accounts
Step two also requires little effort: Verify your profiles. How this works for Spotify and Apple Music we have already described in previous blog posts. A verification does not only make a more serious impression, the algorithms also prefer verified accounts.
Of course, verification alone is not enough: the profile must also be maintained, fed with information and kept up-to-date at all times. Think of the profile as your business card that shows the streaming providers that you understand what you are doing and that it is important to you how you present yourself on their platform.
Just like all of us, the curators are of course constantly on the move on social media searching for new music. Should they find their way onto your profile during this search, it should also be up-to-date and well maintained.
So keep your Instagram, Facebook and Twitter accounts and your website up to date, these too are a business card. So make sure that your style runs through all your profiles.
Step 3: Increase the number of your followers
Get your fans to follow you on the streaming platforms. Also in the world of streaming it is not only about good music, no curator will put your music on a playlist if you have 2 followers and 13 monthly listeners.
Keep posting the links of your streaming profiles and ask your fans to support and follow you via social media, in your newsletter or at concerts.
Step 4: Create your own playlists at Spotify, Apple Music, Tidal and Deezer
Create your own playlists. For example, you can make a playlist with all your songs (making sure that the latest single is on top). Another possibility is to create a playlist with your favorite songs. Let the bands know that you have included them in your playlist via social media.
Once the songs are available on the streaming platforms, all channels are up to date and the first playlists have been created, you can really get started.
Step 5: Playlist pitching
Curated Playlists
Pitch your songs to the curators of the streaming services. You can find more information about our service here.
Getting into the User Playlists
The greatest chance to land on a playlist of your own accord is offered by playlists created by users. As mentioned above, there are billions of these, most of which are not really of interest due to minimal listener numbers. It is therefore necessary to find the few relevant needles in this huge haystack.
That means it takes a lot of research to find the playlists that have enough reach and also fit the style of your music. Let common sense and realism prevail: as an English-speaking rapper from Austria with 16 Spotify-Followers you don't have to ask for the US rap playlist with millions of listeners, that's wasted time.
It is better to invest this time in searching the streaming platforms intensively for suitable playlists. You can also simply let yourself drift from playlist to playlist and note the matching ones. It certainly also makes sense to look in which playlists similar bands are in. If you have found some suitable playlists, follow them and contact the curators.
Many curators willingly give their contact details to the playlist, otherwise you can find the contact via Google. Another option to get contacts of curators are services like Chartmetric, but they are not cheap either. It is also advisable to follow the curators on the social media platforms.
In addition to playlists created by blogs, DJs or music websites, it is also worth looking for lists of "normal" users who have a wide reach. Contact to these users can be easily established via Facebook or Twitter. It is worth following the playlists for some time to see what songs are uploaded and how often they update their list.
Ready for Take Off?
Now you have a list of potential playlists and the corresponding contacts? Well, now is the time to present your music to the curators. There are a few things to keep in mind:
Send all important information and links in a clearly arranged form. This includes artist and song name, the link to the song, information about promotion, previous successes etc., if necessary a link to press photos
But at the same time do not get too detailed. These curators receive a lot of input and are not interested in your complete life story. What is important to them is the music, the most important key data and above all you have to be able to show them why you should be relevant for them or their playlist.
Do not expect to receive an answer at any time. Asking questions is of course allowed, bombing them with mails but rather counterproductive. If you want to prove your persistence, you can do so by releasing new songs and pitching them continuously, but not by asking for the same song dozens of times.
If you managed to get into some of these user playlists, the chance to make it into one of the official playlists increases.
Algorithms
Algorithm-generated playlists – most prominent examples are Release Radar or Discover Weekly – generate even more streams than man-made playlists. But of course you can't pitch here, they are computers. To be included in such a playlist is only possible if you already generate enough streams by other means to appear on the radar of the algorithms or if you fit perfectly into a niche.
Playlist Pluggers
Another option to get into playlists are so-called playlist pluggers. Just like PR companies try to get their clients into the media, they want to put you in playlists and promise additional streams.
However, you should be very careful here, because not all offers you find on the net are really serious. Because you pay these companies for their attempt and not for the result, a lot of money can be gone pretty quickly without making it into a playlist.
Step 6: Establish a long-term relationship with the curators and editors
You made it into one or even better several playlists? Congratulations, but the work is not quite finished yet. Now it's time to share the link to this playlist through your channels, on the one hand to show that you made it into the playlists with your music, but on the other hand also to give a small service in return to the curators.
It is important to establish a long-term relationship with the curators. In most cases you won't end up directly in the playlists at the first requests, you have to build up a fanbase, increase the streaming numbers continuously and last but not least you have to build up a good relationship with the curators.
If you have these long-term contacts and also the corresponding number of streams, you will soon become a regular in the important playlists.
Do you have questions about playlist pitching?
Then contact our support at [email protected] or write us in the chat.