Credits: This is how they appear correctly on the streaming services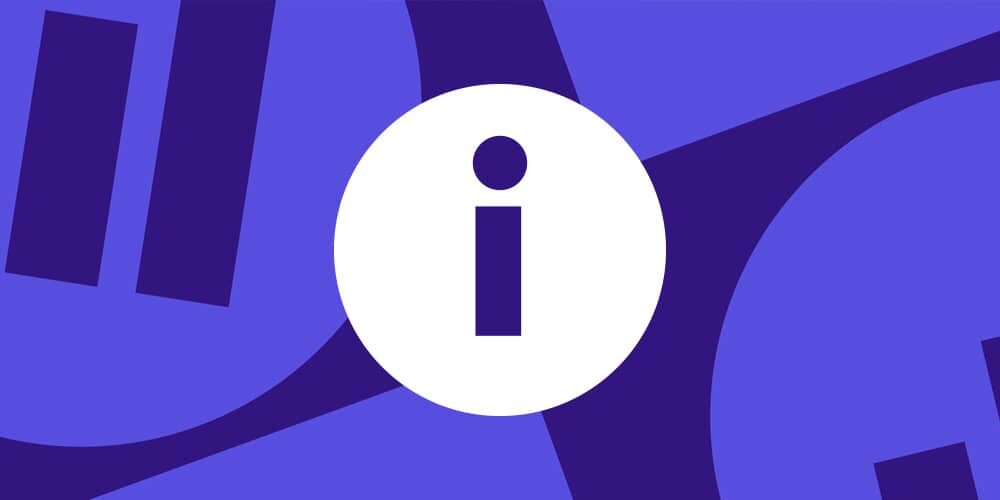 What you'll learn in this post:
How to make sure all credits are displayed correctly on streaming services
How differently this is displayed on the various streaming services
How it works with remixers, cover songs and instrumental music
Give credit where credit is due: iGroove allows you to track the credits of your songs in detail so that they are correctly entered on the streaming services and everyone involved is listed properly. In this blog post, we'll show you how to create your release so that all contributors are displayed correctly.
Each streaming service a little different…
First of all: each streaming service shows the credits a little bit differently, some more detailed, others less. It often happens that streaming services summarize composers and text authors. Spotify does this under "Written by", Apple Music in the field "Composers". This is often confusing, but can be understood to mean that the composer "wrote" the music (or in the case of Apple, the text author composes the text…).
How to enter the credits correctly
When entering a release, enter the civil names and not the artist names in the fields "Composer" and "Text author".
To illustrate this with a concrete example, we take here the single of the Swiss chart-breakers Lo & Leduc called "Online".
The following artists participated in this project: Lorenz Häberli alias Lo as text author Luc Oggier alias Leduc as text author Maurice Könz alias Dr. Mo as composer / producer
The first two must therefore be noted accordingly in the field "Text author" and Maurice Könz as "Composer".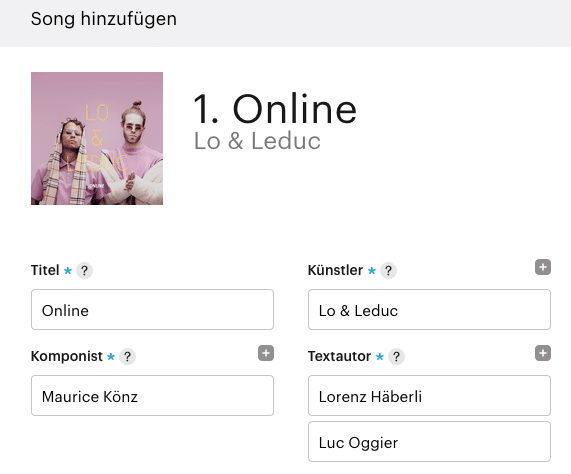 In order to also identify the producer with his artist name, this must now be added under "Other contributors".
This is how the credits are displayed on the streaming services
Both Spotify and Tidal show the producer separately, while Deezer and Apple only show text authors and composers.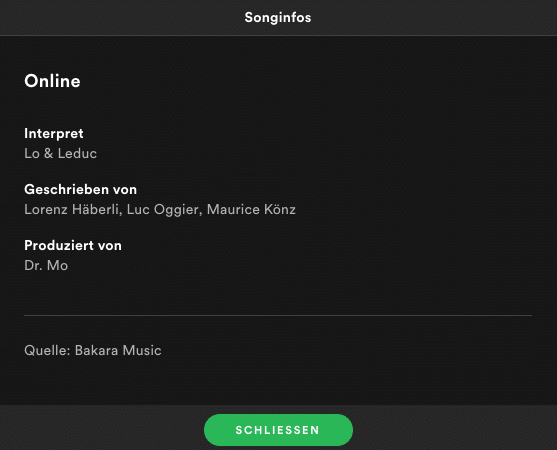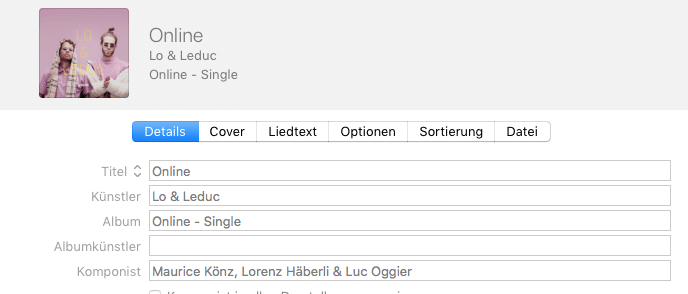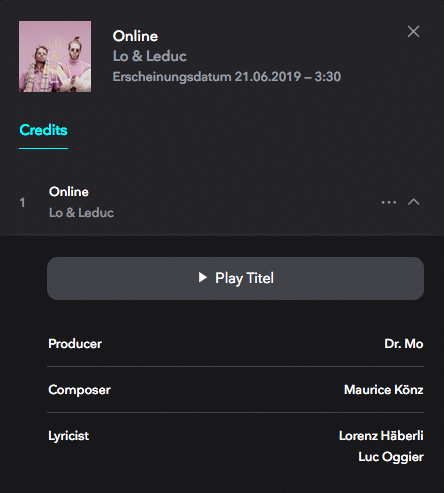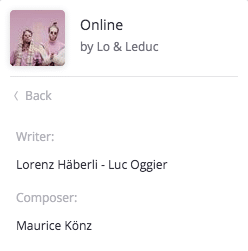 Remixer
Additional musicians can also be entered in the field "Other contributors". It is especially important that you can also enter remixers. Unlike the producer, the remixer is linked on Spotify and the release is displayed in the profile of the remixer (under "Appears on"). Besides main artists and features, remixers can also be linked on Spotify.
Cover songs
If you have recorded a cover song, be sure to mention the lyrics author and composer of the original song. If you don't know them, just check the credits of the original song at your preferred streaming service.
In addition, cover must be selected at "Type of recording" (see picture below).
Instrumental songs
If your song has no lyrics, the "Lyrics author" field can be left blank. In this case, however, instrumental must be used for "Type of recording".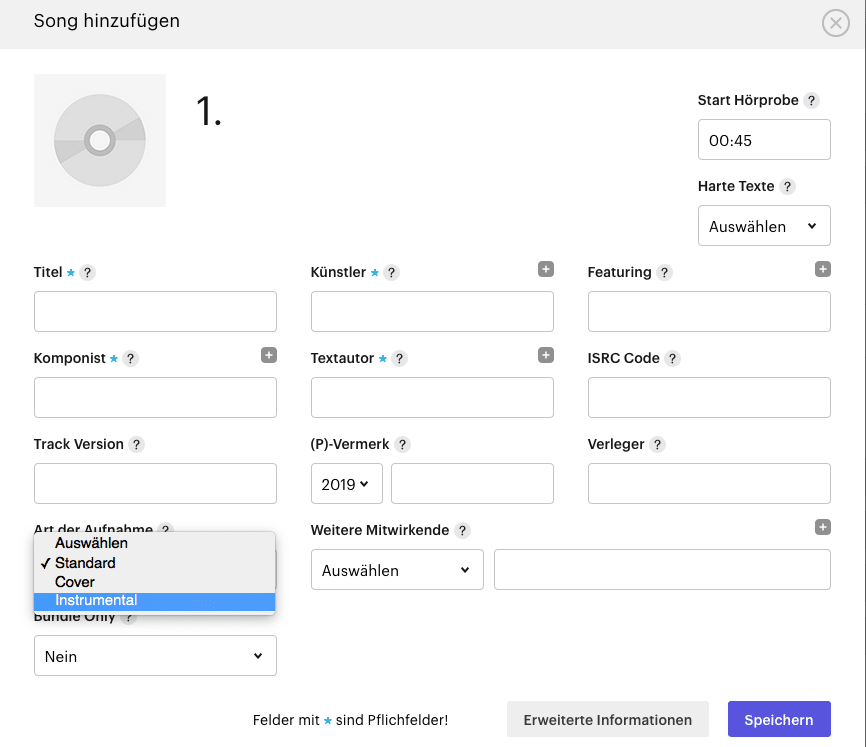 Do you still have questions about the correct registration of your release?
Then contact our support at [email protected] or write us in the chat.