Why your catalog has become more important than ever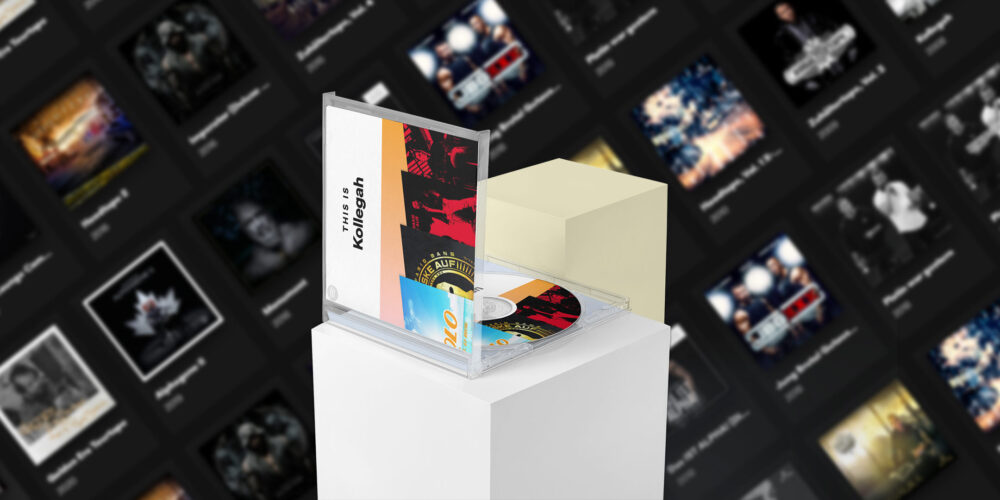 What you'll learn in this post:
What it means for musicians that two-thirds of all releases listened to are not new but catalog releases
How many streams you need to earn as much as you do on a sold CD
How to get an advance for your catalog
Streaming has shifted a lot of things away from the physical era. In the past, a musician might sell a lot of CDs immediately following a release, but after some time the curve would quickly flatten. It didn't matter how many times the buyer listened to the CD, the musician only made money once with the sale. In the streaming era, you normally still make the most profit directly after the release, but you continue to make money when your fans listen to your releases even years later. An artist's catalog has thus increased immensely in value.
Two thirds of the streamed releases are from the catalog
A new study examining streaming numbers in the USA has shown just how important older releases are to musicians. It revealed that in the first quarter of this year, 32% of what people listened to were new releases, while 68% were catalog releases. This is a clear increase compared to 2020 (63.3%) and 2019 (62.8%), which might also have something to do with the rather modest number of blockbuster releases in 2021.
But even if this number is a positive outlier, the fact remains that around two thirds of all songs being played are not new releases. As an artist you should therefore not just focus on your current releases but also continue promoting your catalog. This means regularly posting older songs as well (e.g., on their anniversary) or creating playlists that include both newer and older tracks. It takes quite a bit of work to make as much money as you would from selling one CD.
Many streams for one sale
Let's assume that in the past, you would make 5 $ from the sale of a CD, while today, you make 3,500 $ for one million streams. That means that the songs in an album would have to be streamed 1,429 times by a single user in order for you to make as much money as you would from a CD. This, of course, will not happen in most cases. On the upside, however, streaming means that there are also people listening to your music who would not have bought a CD.
Advances for your catalog
iGroove has long realised the importance of catalogs. While others might view catalogs as nothing more than a side dish in contract negotiations, iGroove offers advance payments not only for upcoming releases but also for your older ones. You can additionally request a projection of the future revenues garnered from your releases – as an iGroove artist you can even have this data readily available in the app.