When can I get back on tour?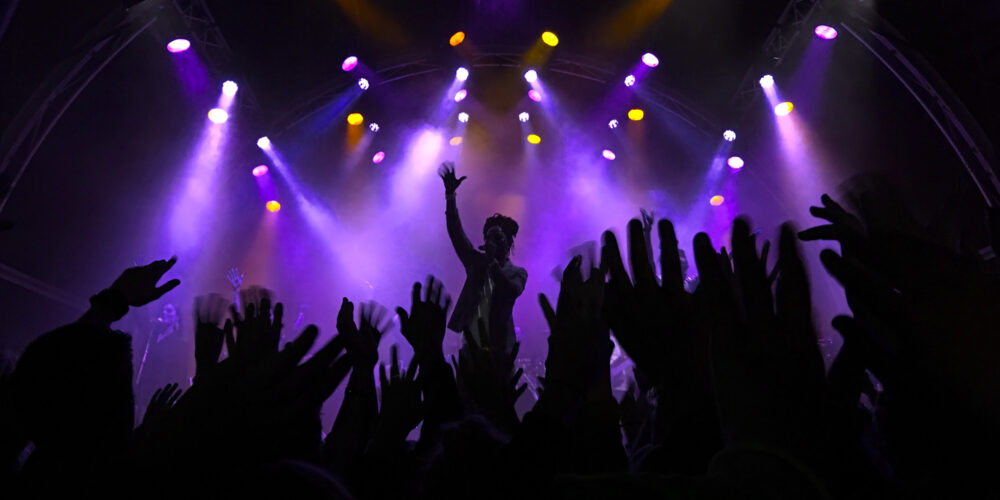 What you'll learn in this post:
What live music professionals think when concerts will happen again
What financial losses the live industry has suffered
How it could continue in 2021
More or less worldwide, the concert business is at a complete halt. Countless concerts and tours were canceled in the Corona year, and it's the lack of fees that is causing existential fears among countless artists. That's why one of the most pressing questions of our time for musicians is: when can I finally get back on stage? Pollstar asked this question to 1,350 employees from the live music sector.
Cautiously optimistic
The survey shows that industry experts are cautiously optimistic. Slightly more than half of the respondents (54.7%) believe that full capacity will be reached again in 2021. However, only 2.07% believe that this will already be the case in the first quarter. After all, 16.26% believe in the second quarter and a fourth of the respondents consider the third quarter to be realistic.
But not everyone shares the optimism. Almost a third believes that we won't be able to go to concerts like in the pre-Corona era until 2022.
It's therefore not surprising that 75% are prepared to continue working with lower capacity, even if this cannot be a long-term solution. The majority of respondents state that they will be able to continue their business for another year at most if the situation does not improve.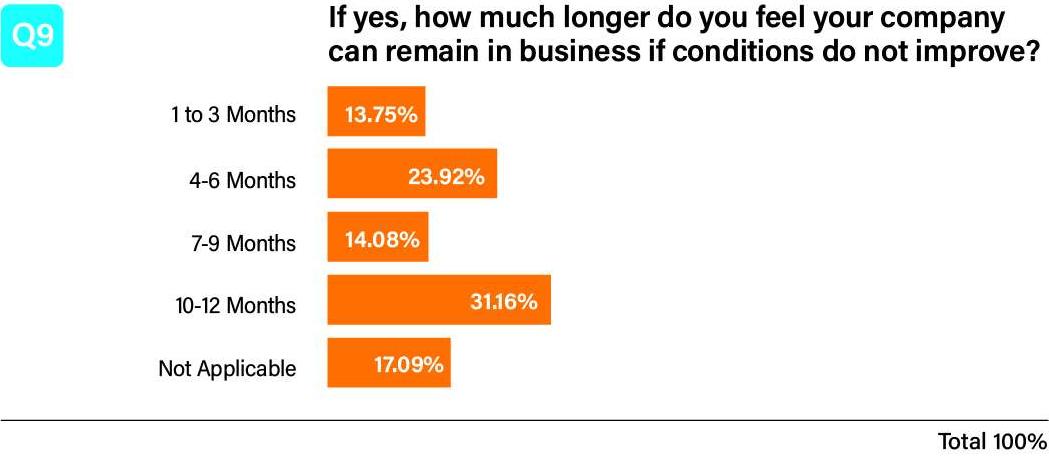 Most respondents agree that there will be additional costs due to increasing precautions. However, only 2.37% believe that the majority of these costs will be passed on to the artists and their management. Most believe that the additional costs will be shared between event organizers, fans, promoters and artists.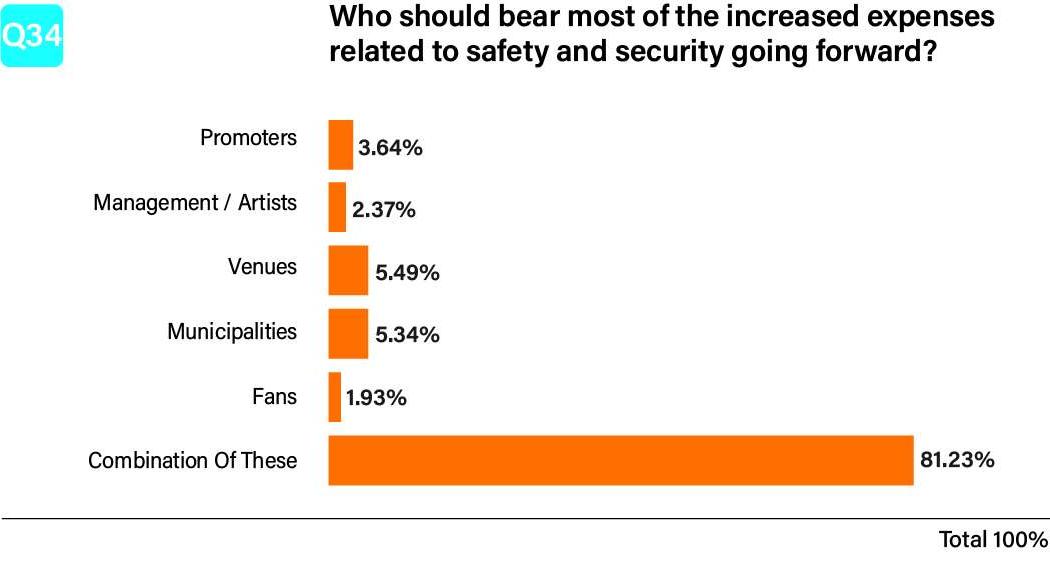 Drastic losses in the live industry
A further and even more recent study by Pollstar shows that the live industry has suffered losses of 30 billion worldwide this year. 9.7 billion alone relates to losses by the concert promoters themselves. The rest is made up of lost revenue from hotels, restaurants, merchandise, ticketing, sponsorship, transportation, etc. related to shows or festivals that didn't take place.
It should and could have been a great year for the live industry. This is shown only by the figures of the first quarter, when there was still a growth of 10.92% compared to the previous year. The rest of the story, however, is well known.
After a decade of steady growth, the drastic slump came in 2020.
What will happen in 2021?
As in many other industries, concert organizers are hoping for an early impact of the vaccinations. For everyone it's clear that a lot of flexibility will also be needed in 2021. Organizers and artists will have to regularly adapt their plans to the circumstances and one will probably see a gradual opening.
Many promoters assume that shows that appeal more to a younger audience will bounce back more quickly. If the target audience is older, it will take a bit more time. In general, it's hoped that the comeback will begin slowly but surely in the summer. Meanwhile a complete normalization is not expected before 2022.
In addition, many insiders expect the market to become oversaturated once things normalize, as planned tours of two years are packed into just one year.
The situation remains uncertain for the time being, but there is also justified hope for a return to normal. Until then, artists will have to find new ways to get in touch with their fans and compensate for the loss of income. In addition to creative concert ideas or virtual shows, the main thing is to find new income opportunities.