Drop in live music sector even greater than in 2020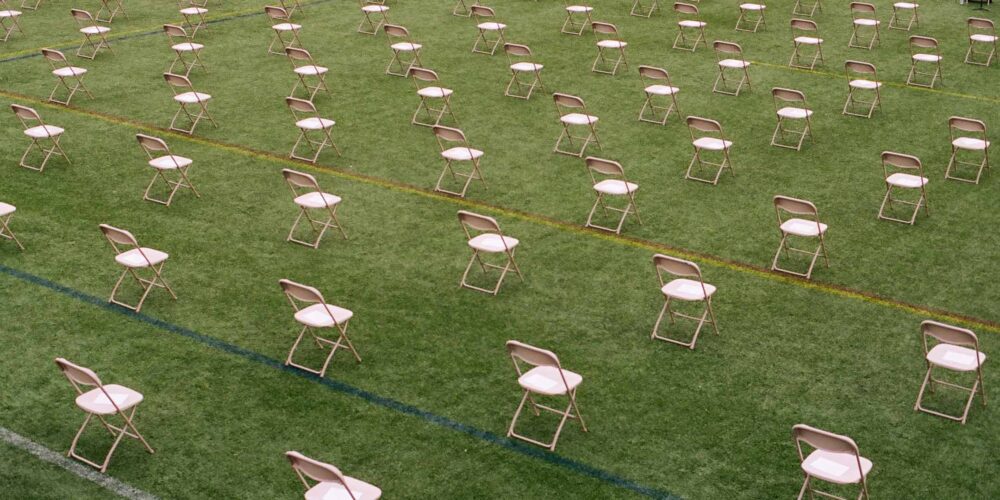 What you'll learn in this post:
The decline in the live sector is even more drastic in 2021 than in the previous year
Visitor numbers and revenues drop by over 80% compared to before the pandemic
Why 2022 will not be an easy year either
A little less than a year ago, we reported on a study asking people in the live music sector when they think the business would return to full capacity. At that time, 54.7% believed that it would be possible again sometime in 2021. However, the 30.6% who thought it only realistic in 2022 at the earliest were unfortunately proven right. The fact that the COVID-19 crisis is not yet over is evident not only in the increasing number of cases in various countries but also the ever-sinking turnover in live music.
83% fewer visitors and 81% less revenue
A new report by Live DMA, a network of different event organizers and venues from all over Europe, shows that that the effects of the pandemic in 2021 were even more drastic than in the year prior. This analysis is based on data gathered from 3,200 members of Live DMA. Even fewer artists went on tour in 2021 than in 2020, and the decline in concertgoers when compared to before the pandemic started has now amounted to 83%. In 2020, it was still 77%. Correspondingly, the revenues of clubs and live venues, too, sank by 81%, while they saw a 75% drop in 2020.
When put in actual numbers, the decline looks even more drastic. Ever since the beginning of the pandemic, Live DMA's venues has had 141 million fewer visitors, thousands of jobs have been lost, and revenues amounting to 3.1 billion Euros have gone down the drain. We are now faced with the same question as last year: Will 2022 see a return to full capacity? Few would likely to bet on it.
Support urgently needed
It comes as no surprise that Live DMA is demanding more government support to avert further damage to the live music industry and offer some form of relief. This is primarily to help privately owned venues as well as non-profit venues which receive either little or no subsidies at all and are thus almost entirely dependent on ticket sales and consumption. What's more, a lot of venues already had to economize with a small budget even before the pandemic hit, especially when they wanted to give up and coming musicians a platform, as well.
2022 will not be easier
Less established artists in particular are in danger of getting fewer chances to perform even after the pandemic, since due to the financial uncertainty, many venues are taking fewer risks and opt for tried tested acts instead. For musicians whose revenues are largely dependent on concerts, 2022 probably won't be an easy year either.