TikTok expands to 10-minute videos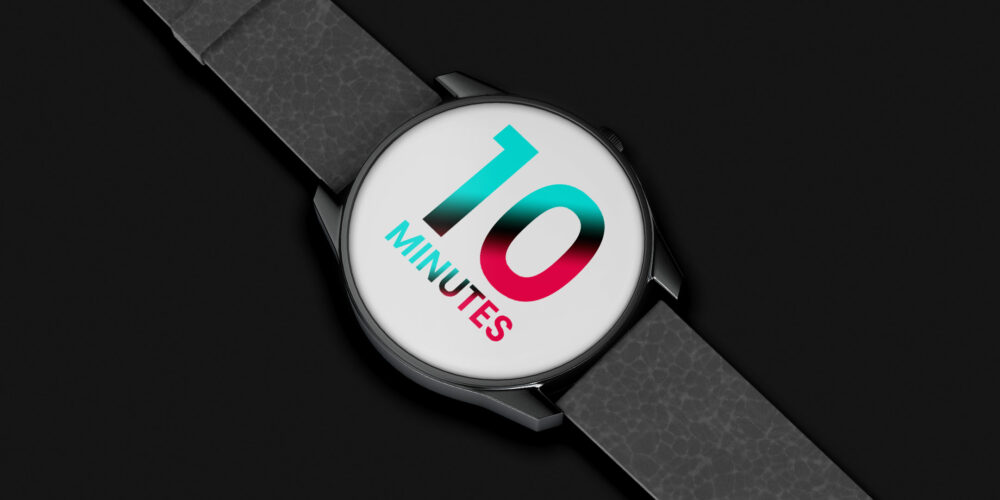 What you'll learn in this post:
TikTok increases video duration and enters direct competition with YouTube
Whether this is desired by the creators and users at all
What this has to do with advertising budgets
When TikTok announced last summer that it was increasing their video duration from 60 seconds to 3 minutes, it seemed like an eternity for a platform that originally became known for 15-second videos. Now this is being extended again to 10 minutes and by now with the latest it's clear that TikTok wants to enter direct competition with YouTube.
For musicians the advantage is clear: they will soon be able to upload entire music videos, behind-the-scenes or making-of clips and play their entire song in them and not just a snippet of it.
Are longer videos wanted at all?
The question that arises, of course, is whether the creators' need to produce longer videos is there at all? And if so, do users want this?
TikTok is taking some risk, as they could scare away many users who love TikTok for the short, quick posts and don't want long videos. According to a study conducted by TikTok, nearly half of users found videos longer than a minute stressful.
A bigger piece of the advertising pie
Why they take this risk anyway is clear: longer videos offer much more opportunity for advertising. They are betting that some of YouTube's advertising budget will migrate to them.
TikTok is probably also concerned with diversification and their positioning in the market. Right now they are the hottest social media app out there, but even they know that trend won't last forever. MySpace was replaced by Facebook and at some point Facebook wasn't the hot shit anymore and apps like Snapchat and especially Instagram outpaced it. Today, Instagram no longer has that momentum, but everyone is talking about TikTok. And at some point, the next app will come along and turn everything upside down again.
The rivalry between YouTube and TikTok will be exciting to watch. YouTube currently has around 2 billion monthly users, roughly twice as many as TikTok, which broke the one billion barrier last year. Advertising revenues are significantly further apart: YouTube's advertising revenue was 28 billion dollars in 2021, while TikTok's advertising revenue was 4 billion dollars last year.
From now on, the trial of strength will not only take place in short videos, where YouTube has invested heavily in its competitor product Shorts, which now generates 15 billion views a day, but also in longer videos, where YouTube has been the undisputed top dog for years.
The ability to create longer videos will be rolled out to all TikTok users worldwide in the coming weeks.