Spotify: Song lyrics now available everywhere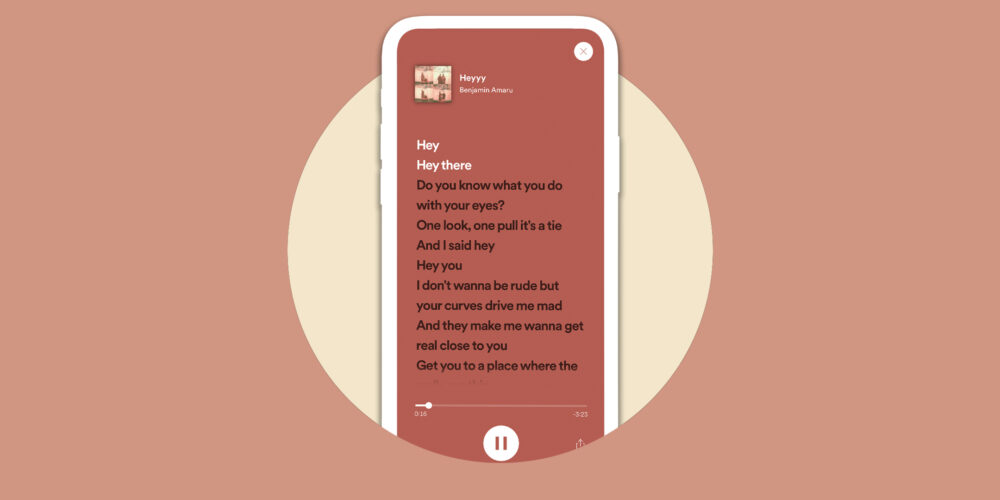 What you'll learn in this post:
Song lyrics are now available for all users worldwide
How to make your lyrics available on Spotify
Spotify expands subscription fees for podcasts
Up until recently, song lyrics on Spotify were only available in select countries in Latin America and Asia. Now, Spotify is rolling out the feature to all its users worldwide – which includes both free and premium subscribers – on the mobile app, desktop, gaming console, and TV. On the app, users additionally have the option to use a Sharecard to share a portion of the lyrics on Instagram, Facebook, and Twitter.
This feature has long been overdue, considering that it has been tested since 2019 and requested by users for a long time. A lot of musicians, as well, are certainly happy to share this aspect of their song with their listeners. It's also possible that because users are now able to follow along with the lyrics, the songs will be streamed longer and the lyrics will be shared more often on social media.
How do I put my lyrics on Spotify?
Unfortunately, you can't do it directly on Spotify for Artists, but instead have to go on Musixmatch. On the plus side, you can make the lyrics available on Apple Music, Instagram, and Tidal, and various other platforms, as well, while you're at it. To be able to enter and synch up the lyrics on Musixmatch, you must register and get yourself verified first. We also recommend reading the Musixmatch guidelines carefully so that your lyrics can be properly stored and displayed.
Subscription fee for podcasts
Speaking of expansion and Spotify: The option of a monthly subscription fee for podcasts is also being developed further. Up until recently, podcasters were only able to offer exclusive content to listeners in the US. 33 new markets have now been added to the list. While in the past there were only three different price categories, they have now been expanded to 20. These range between $0.49 and $150 per month.
Until 2023, all of the revenues will directly go to the creators; after that, Spotify will apply a 5% commission fee. They are thus clearly challenging Apple, who are keeping a whopping 30% in the first year and a still substantial 15% after that.
Additionally, the creators now have the opportunity to download their subscribers' contact info to use, for instance, for their newsletters.
Spotify now available in 184 countries
And finally, the third aspect of Spotify's expansion: If anyone is interested, Spotify is now also available in Iraq, Libya, Venezuela, the Republic of the Congo, and the Democratic Republic of the Congo. If we're not mistaken, that means that users can now access Spotify in 184 countries/territories.