Spotify expands to more than 80 additional countries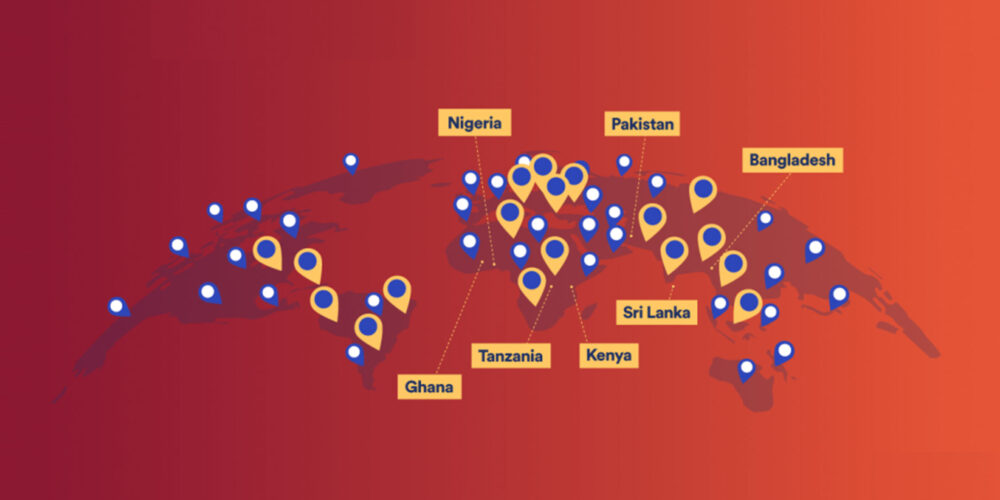 What you'll learn in this post:
Spotify expands to over 80 new countries, mainly in Africa, Asia and the Caribbean
These countries have more than a billion inhabitants, so we can expect a lot of new users
Spotify plans to offer music in hi-fi quality soon
Spotify is generally known to be the number 1 among streaming services. But people often forget that up until recently, they were only available in 92 countries, meaning in fewer than half of all existing states. After they've just entered South Korea, the sixth biggest music market in the world, Spotify announced at their "Stream On" event that they will be expanding into more than 80 additional markets.
Worldwide expansion
Over a billion people live in these new countries; around half of them use the internet. Once Spotify is launched in all of them, the streaming provider will be available in nearly 180 countries total, meaning in almost all of the states in the world. So, one can expect an enormous growth in the number of listeners.
With that, they will surpass their competitor Apple Music, which recently added 52 new countries and is now available in 167 markets.
The expansion is happening primarily in Africa, Asia, as well as the Caribbean states and territories You can find the list of all countries here.
According to Spotify, unlike recently in South Korea, they will be offering both a free and a premium option.
Better sound quality for Spotify users
Later this year, Spotify users will additionally have the option to listen to music in hi-fi quality.
Streaming music in CD-quality is not really revolutionary – Tidal, Deezer, and also Amazon already offer this. How much the feature, which was one of the most requested by consumers, will result in additional costs, has not been communicated. Considering that their competitors demand a surcharge, one can expect Spotify to charge extra for this heightened listening experience, as well. When exactly Spotify hi-fi will be rolled out is also as of yet unknown.
On the occasion of the "Stream On" event, Spotify made the additional announcement that Canvas will now be accessible to all artists. The marketing tool Marquee, which until recently was only available in the U.S. will now also be expanded to other countries. A specific date was not mentioned for the launch, but we will keep you updated.