News from the world of Spotify playlists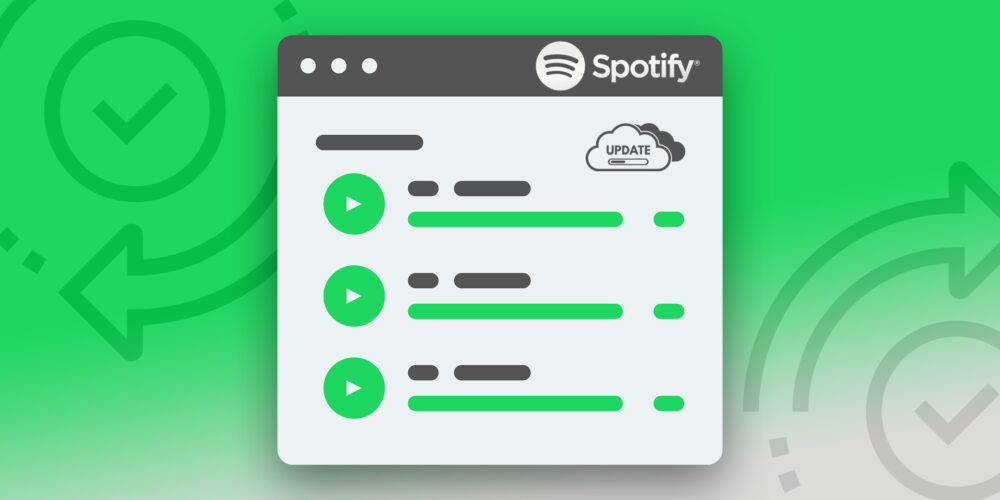 What you'll learn in this post:
What the new Enhance and Blend features offer
Spotify opens the Release Radar for advertising
Why there's trouble in playlist paradise
Playlists are one of the most important features of the platform for artists, consumers and Spotify itself. Accordingly, Spotify wants to continuously optimize them and add new options. We have summarized some of the latest developments for you.
Enhance
Anyone who creates playlists themselves is certainly already familiar with the recommendations on the part of Spotify, which are listed at the end of the playlist. They have now expanded this feature with the "Enhance" button, which is visible at the top of every playlist you create. Clicking the button, Spotify automatically adds songs to the playlist that they think will fit. Suggested songs are added after every two tracks, with a maximum of 30 per playlist. You can definitely add them to the playlist with the +, and of course the feature can easily be turned off again so that the playlist is as it was before.
Spotify Blend
Blend creates a playlist based on the music tastes of two listeners. The user has to invite a friend and Spotify will create a mix based on the listening habits of both people. In addition, a score is created that shows how similar the music tastes of the two are. You can also see which song was added to the playlist based on whose taste.
This is also a nice gimmick for artists and works well for casual social media content. For example, band members can compare their musical tastes, you can create a blend with artist friends or the band you'll be performing with soon or of course give fans the opportunity to compare their musical tastes with yours.
Release Radar
The Release Radar celebrates its fifth birthday this year and looks back on 16 billion streams generated by it. This makes it one of the three most popular personalized playlists. The Release Radar is now the third personalized playlist (after Discover Weekly and On Repeat) that Spotify is opening up to sponsored content from companies. However, only consumers who use Spotify Free will hear the ads.
However, there is also trouble in the playlist paradise. TechCrunch reported on various curators whose playlists were removed for misuse. Users have the option to report playlists for sexist, violent, fraudulent or hateful content. Of course, this is absolutely right and important, but the problem is: as soon as such a report is received, Spotify removes the playlist's metadata such as title, description or cover image without further review. Spotify vows to improve, which is also urgently needed, because otherwise it's far too easy to blacken a rival.