How do I set up Canvas for Spotify?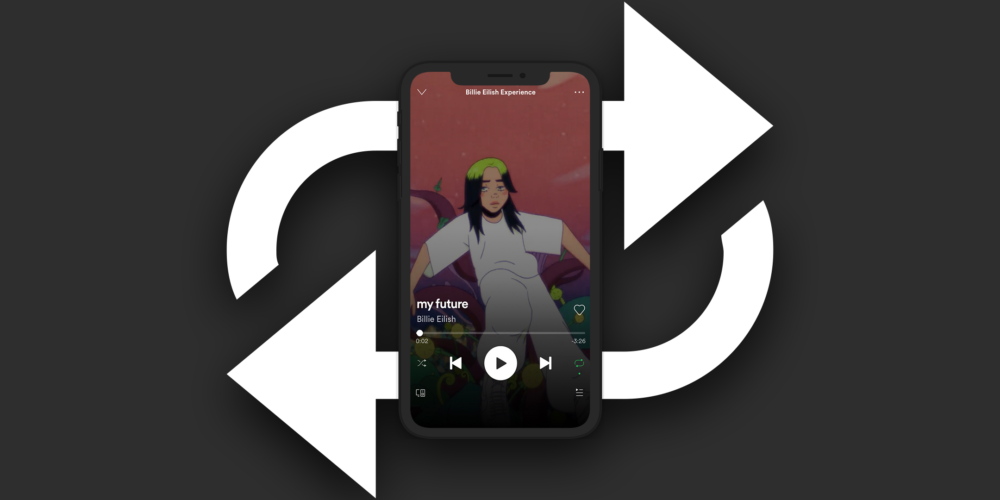 What you'll learn in this post:
Canvas only offers added value if the quality is right
The specifications at a glance
Tips for working with professionals as well as DIY
To make the most of out Spotify Canvas, you have to work with high-quality material and fresh ideas. Here, we have put together some input for you.
As we have reported before, more and more artists, including all iGroove artists, now have access to Spotify's Canvas feature. But just because you have the option to upload 3-8 second loops for each of your songs, that alone won't give you any added benefit. That can only be achieved if the videos are actually high-quality and creative. We've put together a few tips and tricks for you here.
Specifications
These are the requirements for an upload:
| Aspect ratio | 9:16 (vertical) |
| --- | --- |
| Height | Minimum 720 px |
| Length | 3–8 sec. |
| Data format | Only mp4 or jpg |
In general, your creativity should know no bounds. The canvas can be a video or an animation, 2D or 3D. What's important is, same as with music, that you have the rights to it.
Only work with professionals
The best approach to getting good results is to work with a designer. This way, you won't just get a clip that stands out, you can also be sure it conforms to the necessary specifications.
If you don't have a professional like that in your team, you can go to the platform Soundbetter, which is also part of Spotify, and which offers a new category where you can hire graphic designers, animators, and artists for Canvas designs.
DIY
The fastest option is to shoot the material yourself or to use a clip from the music video. Of course, you don't normally shoot a music video for each song you make. Additionally, you should avoid having someone sing or rap in the clip, because it won't be in sync with the song once it is looped and will only be distracting. Another option is to use freely available stock videos.
But how do you turn a horizontal clip, such as one from a music video, into a vertical one?
You can either use expensive software that is difficult to use for amateurs, or you can use a few tricks. This video explains how to use the free tools iMovie, Keynote, and Quicktime to rotate a video into a vertical one.
Another helpful tool is the Canvas Maker.
Once you have the material ready, you can include it on Spotify for Artists.