How do I put my podcasts on Spotify and iTunes?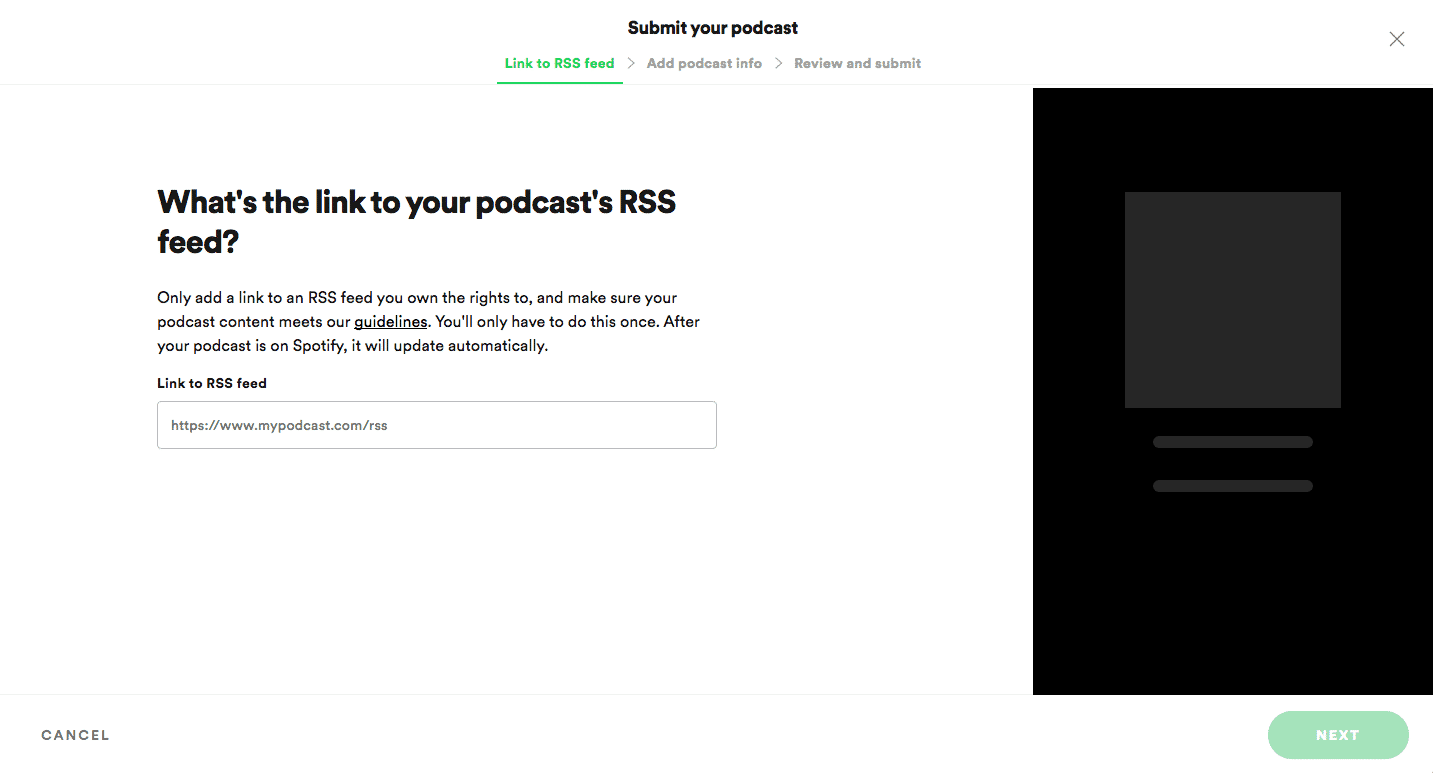 What you'll learn in this post:
How to make your podcast available on Spotify and Apple without a distributor
The requirements of the two platforms
Why there is no compensation unlike music streams
Podcasts are becoming increasingly popular. From companies to media, influencers (and those who would like to be), bloggers, comedians and musicians who want to promote their releases, all are getting involved in the ever-growing podcast game.
There are various providers on which you can distribute your podcasts, among the most important are iTunes and recently also Spotify.
There are some important differences compared to uploading music:
No distributor is needed for the upload of podcasts
Both Spotify and iTunes allow you to upload your podcasts on your own, so you don't have to rely on a distributor. Therefore it is not possible to send your podcasts to the shops via iGroove.
This is how you bring your podcasts to the stores:
Spotify:
Go to https://podcasters.spotify.com and follow the instructions. All you need is a Spotify account and a working RSS feed.
These are the requirements that should be met:
MP3 in good quality (bit rate between 96 and 320 kbps)
An episode can have a maximum size of 200 MB, which corresponds to 83 minutes at 320 kbps or over 200 minutes at 128 kbps.
The artwork must be square, in the highest possible resolution and uploaded either as JPG or PNG.
The title of the episode should not be longer than 20 characters to make it look good in all formats.
It takes between a few hours and a maximum of five days until your podcast is online. Spotify will not send you any information when your podcast is online, so you have to check back regularly yourself.
Similar to the release of music (Spotify for Artists), Spotify also provide you daily statistics on how often and by whom your podcasts have been heard.
By the way: Even though Spotify hasn't been in the podcast game too long, they have already risen to number two.
It's all pretty simple, really. Still too complicated? Then Spotify recommends several services here where you can upload your podcasts to Spotify.
[igroove-join-banner]
iTunes / Apple Podcast:
Most podcasts are consumed via iTunes. Being present here is therefore a must. It's also very easy. In addition to an Apple ID, you also need an RSS feed as well as a square image (image size at least 1,400 x 1,4000 pixels) and a title not yet assigned for a podcast
That's what you have to do:
Sign in to iTunes Podcasts Connect with your Apple ID
Insert your RSS feed and click on "Check"
Check the preview, if everything is displayed correctly (description, categories etc.)
If everything is correct, click on "Publish
Apple checks all podcasts and therefore it can take up to ten days until it is effectively online (but usually it takes much less time).
Once your podcast is approved, you will receive a confirmation to the email address you use as Apple ID.
By the way: Apple has launched a beta version of "Podcast Analytics", which gives you more information about the performance of your podcasts.
More detailed information about Apple Podcast can be found here
There is no payment for the streams
Unlike music, you don't get paid for the streams you create with your podcasts. However, you are allowed to add advertising to the podcasts (e.g. this podcast is presented by XY).
Podcasts are not there to offer music.
With podcasts, you can prove your good taste in music by talking about it, but it's not the idea to upload your sound. Especially mixes are not allowed and will be removed immediately. There are platforms for this such as mixcloud.com (which is also suitable for podcasts).
How do I host my podcasts?
Here's an informative blog that introduces various hosting platforms, which also create the RSS feed you need to publish on Spotify and iTunes.
Do you have any questions about podcasts?
Then contact our support at [email protected] or write us in the chat.