Super Thanks: new monetization opportunity on YouTube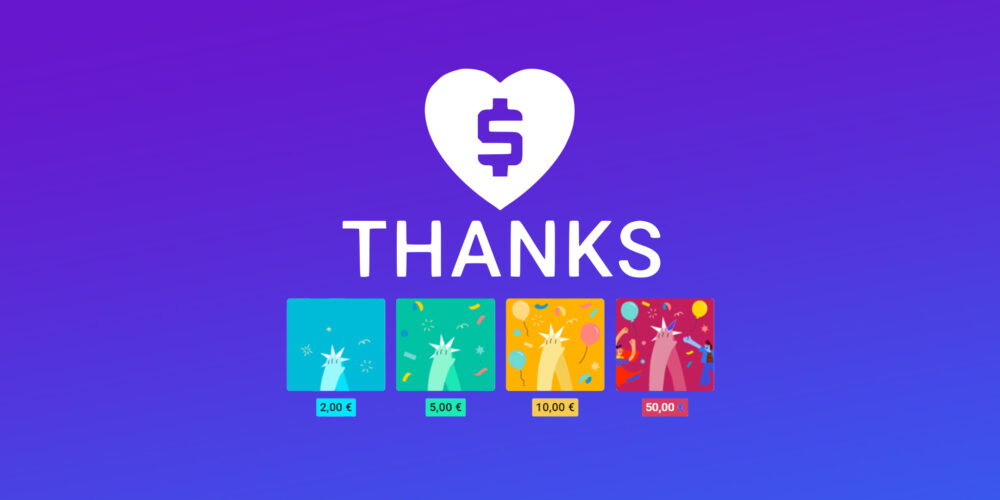 What you'll learn in this post:
What the monetization opportunities on YouTube are
How Super Thanks differs from the others
Who can already use Super Thanks
YouTube has recently launched a fourth monetization opportunity for creators: Super Thanks. This feature was added on top of Super Chat and Super Stickers, both used in livestreams, and channel subscriptions. Using Super Thanks, users can thank creators for their uploaded videos by sending them a certain amount money.
Revenue not only for livestreams
Super Thanks is available both on desktop and mobile devices (Android and iOS). Users have the option to transfer a fixed amount (2, 5, 10 or 50) in their preferred currency. When they do so, their comment will be highlighted and the transferred amount will be shown, as well. 30% of that will go to YouTube and the rest to the creator.
For musicians, this is certainly a welcome addition, since they are less focused on livestreaming compared to other creators. Now, their subscribers can reward them for music videos and behind-the-scenes content, as well. It is therefore wise to set up a strategy for encouraging fans to use the Super Thanks feature frequently.
Super Thanks not yet available for everyone
Super Thanks is still in beta at the moment and only available to select creators in 68 countries. To check whether you have access to it, log in to YouTube and then click on "Monetization" in the menu. Under the tab "Supers" you should then be able to see the option "Super Thanks" along with an on/off button. If that is not the case, you don't have the option to use it at the moment. By the end of the year, Super Thanks should be available to everyone in the YouTube Partner Program.