Spotify continues to grow and starts to rely on advertising revenue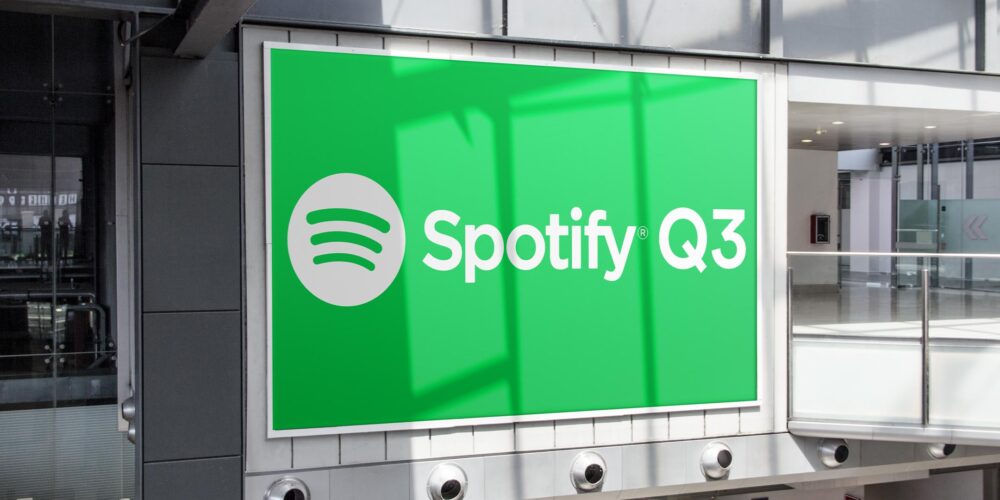 What you'll learn in this post:
Spotify now has 381 million users, including 172 paying subscribers
Spotify's advertising revenues increase significantly
Why this should actually have a positive impact on the payout to musicians
It's been 15 years since Spotify was founded in Sweden and set out to conquer the world. A decade and a half later, they've helped change (some would say save) the music industry, reduce (though not eradicate) piracy, break Apple's dominance, personalize music for each individual listener, and shift the focus away from genres to moods. And they continue to grow.
Spotify now has 381 million users
At the end of Q3 2021, Spotify reported 381 million monthly active users, including 172 million paying listeners. This is a growth of about 4% in both metrics compared to the previous quarter and an increase of 19% compared to the third quarter of 2020. By the end of the year, they expect 400-407 million monthly users and 177-181 million paying customers.
Meanwhile, Spotify is available in 178 countries, almost everywhere. They then also point to the growth in countries such as India, the Philippines, Indonesia, South Korea, Bangladesh and Pakistan. However, this should not hide the fact that their main market is still Europe (34%) and North America (24%). In addition, 22% of customers come from Latin America, while what is somewhat casually referred to as the "rest of the world" still only accounts for 21%. If you want to look at it positively, Spotify still has a lot of growth potential.
Rising advertising revenues
Spotify was also profitable this quarter, which is the exception rather than the rule. The bottom line was a profit of 2 million euros, compared to a loss of 101 million euros in the same quarter last year. In total, sales in the third quarter amounted to 2.5 billion euros. But where does this money come from? 2.18 billion was generated by paying users, while 323 million was flushed into the till via advertising revenues.
Compared to the revenue generated by Premium Subscribers, this 323 million seemed more like a tip. However, it is still 12.9% of total revenue, which is a lot for Spotify; previously, the advertising share was often less than 10%. This was also due to the fact that Spotify CEO Daniel Ek saw the free offer for a long time only as a means to an end in order to gain new paying customers.
This has definitely changed and Ek has discovered the advertising business as an important source of revenue. Ek proudly announced that Spotify will earn over a billion from advertising for the first time this year. This is not least thanks to rising revenues in the podcast sector. In the next 5-10 years, he wants to increase the share of advertising in total revenues to at least 20%, even better to 30-40%.
Higher payouts for musicians?
Whether this new focus will primarily affect podcasters or if it will also have an impact on payouts to musicians, remains to be seen. The fact is that you currently receive significantly less for ad-based streams than for those from premium subscribers. With increasing advertising revenues, the payouts for ad-based streams should also increase. Since well over half of Spotify's users currently have a free subscription, an increase could lead to a not insignificant increase in payouts.