New tools on Instagram: Everything you need to know about Reels and Badges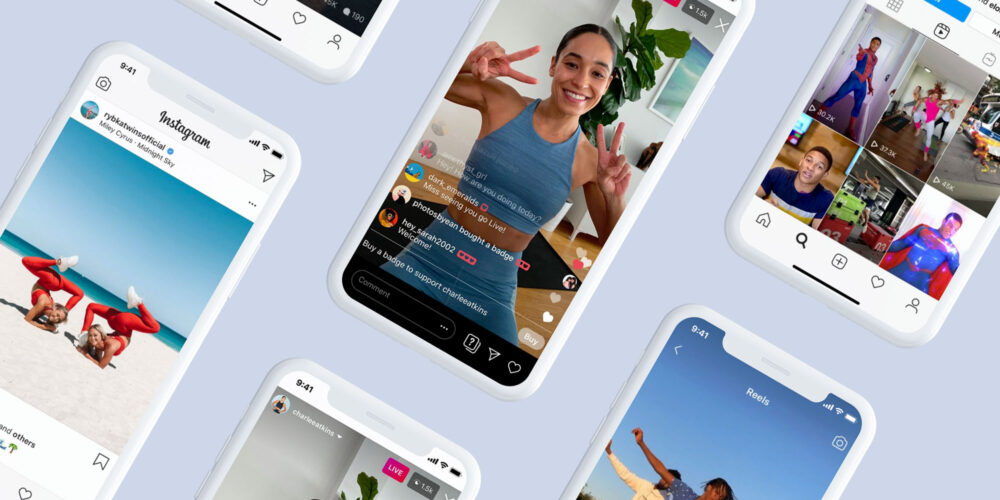 What you'll learn in this post:
What Reels are and how to use them
How Badges work and how to earn money with them
Two new tools that are relevant for musicians have recently been released by Facebook. The newest possibilities on Instagram are presented here.
Instagram Reels
TikTok is on the rise worldwide and can probably only be stopped by President Trump. But the competition never sleeps, and now Instagram has launched a new tool – Instagram Reels.
Similar to TikTok, you can create entertaining 15-second videos, work with various effects and tools and of course insert music. You can find this new feature when you open the Instagram camera.
Once you've delivered your releases to Facebook / Instagram via iGroove, your songs can be found in the Audio Library and added to Reels. Unlike Instagram Stories, the music can be changed and it's possible to adjust the speed of the song.
The video can be edited with over 1,000 effects, but it is not possible to insert links. Also there is no possibility to promote Reels additionally – at least at the moment.
When posting you can decide whether you want to share it only in your feed or also via the new function in the discover tab. If you want to reach as many people as possible, it's recommended to use both. Reels can also be posted as story, but then they'll disappear after one day as usual. There is also a new Reels tab on your profile.
All further information can be found here.
Instagram Badges
Badges on Instagram work similar to the "Stars" on Facebook. The users get the opportunity to give the creator a "tip" in the form of badges during live streams. From the musician's point of view, this is another possible source of income.
In order to have the possibility to receive these badges, you must have at least 10,000 followers. In addition, the tool is currently only available for creators from the following countries:
Germany
USA
UK
Brazil
France
Italy
Turkey
Spain
Mexico
India
Australia
Japan
What's next? Music videos on Facebook
Also in 2020, music videos are an important tool to promote a release. With the latest feature you now have a new possibility to spread your music video as wide as possible. In the Facebook Watch area there will be a new category for music clips.
So far the music video function is only available in the US. We will inform you as soon as this feature is also available in Europe.
Users will not only be able to search for videos, the clips will also be sorted by genre, artist and mood and there'll also be curated playlists. Similar to the streaming providers, Faceook will create playlists like "Popular This Week" or "New This Week".
The Artist Pages will also be adjusted and the music videos will be available there as well. The users will also have the possibility to follow an artist page directly through the video. The video's can help artists to gain more followers. If a user follows an artist, he will be informed as soon as the artist has published a new video.
In Creator Studio you'll have the possibility to manage and promote the videos and you'll also see how they perform.
Do you have any questions about Instagram Reels or Badges?
Then contact our support at [email protected] or write us in the chat.