Music promotion on TikTok – that's how it works!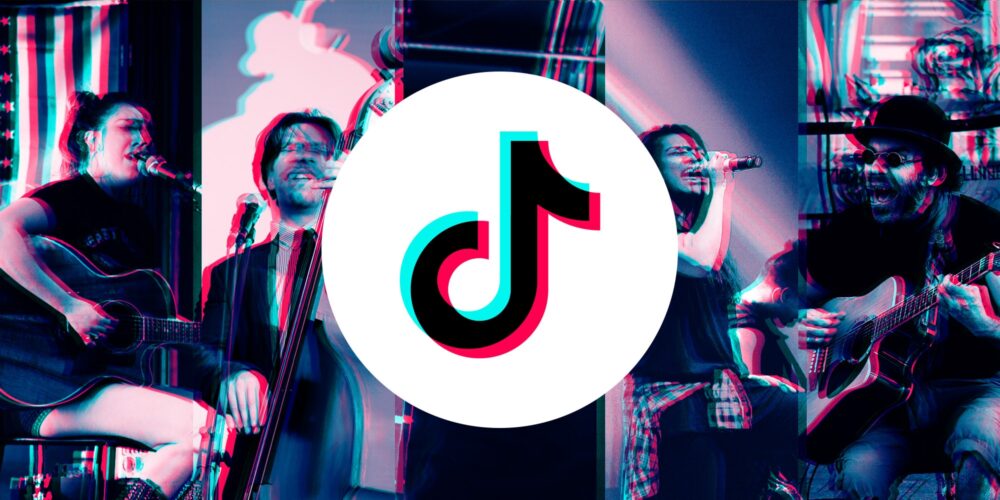 What you'll learn in this post:
How TikTok works and why music is so important on the platform
How to make your songs available on TikTok
How to stand out from the TikTok crowd and work with influencers
How to promote your music on TikTok
Everyone has probably heard of TikTok, and statistically speaking, the chances that you have the app on your phone are quite high: it has been downloaded over 1.5 billion times (it reached 1 billion in February) and has almost 800 million active users per month. For comparison, Twitter has around 326 million active users and Snapchat is at 186 million.
That's what TikTokers do
TikTok in a nutshell: Millions of users upload short videos, use various filters and primarily want to entertain themselves. The range of uploaded videos is very high, but dance videos and lip-syncing are still very popular, which already shows that music plays a very important role at TikTok. This can also be seen from the fact that music in the form of the rotating plate at the bottom right is present in every post. If you click on the "record" you can see how often the corresponding song has already been used in a video, which is of course an indicator of how popular a track is.
If you're not familiar with TikTok at all, here is a good overview of its features. By the way, you don't need an account to be easily entertained, but if you want to comment or create your own, you have to register.
TikTok: More than just kid stuff
If you just dismiss the app as child's play, you should pause for a moment just because of the numbers mentioned above, because TikTok undoubtedly offers musicians the opportunity to reach many new listeners. Music is an elementary part of the short videos that are uploaded millions of times a day. Similar to Instagram, you can add music to your posts, and thanks to iGroove, you can share your songs with the millions of TikTok users. Just select TikTok as your store when you create your release and we'll make sure your release is in the library.

Unlike Instagram, where the entire song is available and the user can choose the appropriate section, TikTok only provides a short section of the track. So you should think very carefully about which part of the song you want to put up. In most cases this will be a catchy chorus or in other cases a distinctive line that encourages people to use it for their video. You can set the starting point of the song yourself when you create the song under "Start audio sample". This will then be used for all stores that allow audio samples.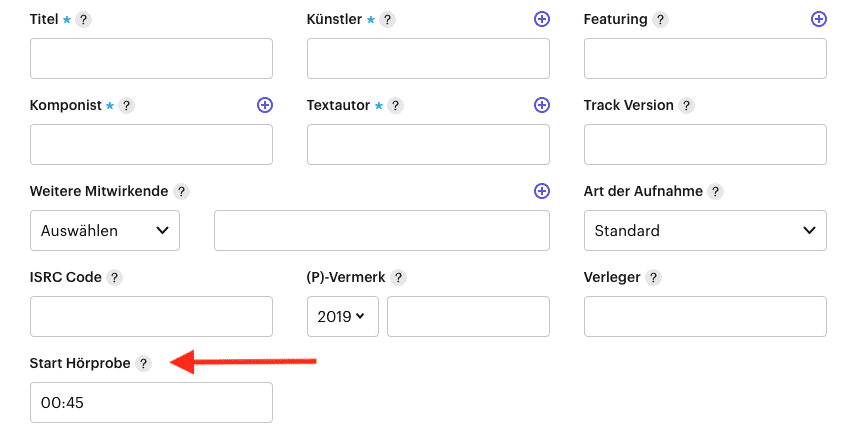 By the way, the most popular genres on TikTok are currently HipHop and Pop.
TikTok as a chance for musicians
Meanwhile, careers have indeed already been launched thanks to TikTok, the most popular example being "Old Town Road" by Lil Nas X, which would never have become a world hit without the app. On the one hand, if you're the type, you have the opportunity to stage yourself. Additionally, there is the chance that many users will use your song for their videos.
Despite the immense size and reach of TikTok, many people are still not really familiar with the app and its capabilities. So it certainly makes sense if you invest some time to get to know the app and its features. It is also worthwhile to analyze how artists who make music similar to yours use the platform and how they present and market themselves. This way you get a feeling for the app and its users, because simply adopting strategies from other social media platforms doesn't work. A Facebook user doesn't think like an Instagram user, and the Instagram user is different from the TikTok crowd.
While virtually no artist can afford not to be on Instagram, many artists are still ignoring TikTok.
Just check if your favorite acts are already involved and get inspired! Even if you're not yet sure whether you want to play the TikTok game in the future, make an account anyway and make sure you get your desired username before it's gone!
At the beginning you can just go for trial and error and be creative. Try different things and analyze what works and how you can reach new people. After some time you will have built up a fanbase and know which posts and strategies work and which don't. The crucial question is of course how to stand out from this enormous mass of videos.
Stand out from the TikTok mass
Of course there is no universal recipe for letting your videos or songs go viral on TikTok. Too many factors play together for this. On the one hand, you have to understand the app and its mechanisms, you have to approach it with the necessary creativity, and on the other hand, a lot of things have to do with the momentum and the necessary portion of luck.
Challenges
No matter which blog you read, it is always pointed out that challenges are one of the best ways to increase your popularity. What can a challenge look like? As a musician, for example, you can challenge people to upload a lip-sync video with your track. Do you have a special dance move in your clip? Then of course this is also perfectly suited for a challenge. Here creativity is clearly required to motivate people to participate. You can also increase interest by choosing a winner and giving away something. This can be merchandise, a concert ticket, a meet & greet or even an exclusive song.
Hashtags
Of course, hashtags also play an important role at TikTok. Similar to Instagram, cleverly placed hashtags increase the probability of reaching many people outside your own followers. So it's worth spending a few minutes thinking about which hashtags fit a post or researching which hashtags are trending at the moment.
Of course it is even better if you can establish your own hashtag which shows how often it has been used.
Exclusivity
Who doesn't like to have something exclusive? Reward your followers by giving them an exclusive content or an opportunity that is not yet available to others.
We are familiar with the example of an artist who promoted the advance sale of his new release exclusively via TikTok for one week. This enabled him to generate hundreds of advance orders within a few days. Of course this only works if you already have a good presence on TikTok. Don't forget the matching hashtags and of course use your other social media channels as well.
Work with TikTok Influencers
Do you have little desire to get involved in the TikTok game or your own videos don't yet generate the desired response? If so, you might want to work with influencers who, for example, will launch a challenge for you.
The good news is: Influencers on TikTok are cheaper than those on Instagram right now. The less good news is that there are countless influencers on TikTok, and even more who think they are. So finding the right people for your product is not easy.
There are two possibilities:
You set out on your own to find the right people. But you should take your time and look for people who really have a connection to the music you make. Relevance is clearly more important than reach! Most of the time the contact details of influencers are very easy to find, either directly on their profiles or after a short Google search.
You get help from an agency that represents Influencer. As this agency also earns money, this is the more expensive but much more time-saving option. But again, you should make sure that the influencers fit your campaign and therefore reach the right audience.
Once you have found the right influencers, it's important to brief them correctly and provide them with all the important information. Afterwards you should give them a free hand in the implementation. They have not become influencers with a large reach for nothing and therefore they know pretty sure better than you how to pick up their audience.
Also, make sure you provide your lyrics on platforms like Genius. Once your song is discovered by many people thanks to the campaign, they'll search for the lyrics and hopefully make lots of lip-sync videos with them.
Advertise on TikTok
Considering the reach that TikTok has, it' s not surprising that big brands like Nike, Apple Music, Adidas or Google have also discovered the app for themselves and use it for their campaigns. Nevertheless, compared to other platforms, advertising is still very discreet and they also launched their own ads platform not too long ago. But is this also interesting for musicians?
First, you need to ask yourself if the current TikTok crowd matches your target audience. Here are some figures: 66% of TikTok users are under 30 years old, 41% are between 16 and 24, and about two-thirds of TikTok users are female. TikTok is a Chinese product and therefore she is particularly strong there. However, 40% of the users come from the other 154 countries where TikTok is also available.
So if your target audience is young, you might want to take a closer look at the advertising opportunities on TikTok. TikTok's advertising platform is currently in beta, but with prices starting at $500 and up, it's aimed more at companies than musicians. But there is another way to advertise on TikTok: via the Facebook Audience Network.
It is important that you think about what exactly your advertising should achieve (e.g. more followers on Instagram, more fans on Spotify, more clicks on your YouTube video, etc.). The ads and the target group have to be set accordingly.
At iGroove, we always try to integrate the latest and greatest promotion opportunities directly into our platform. We are already working hard to develop a promotion service for TikTok. Until we have completed our tests and found the optimal setup, it is worthwhile to familiarize yourself with the existing promotion possibilities and try out first campaigns.
Do you have any questions about TikTok?
Then contact our support at [email protected] or write us in the chat.