Industry Groove – Week 15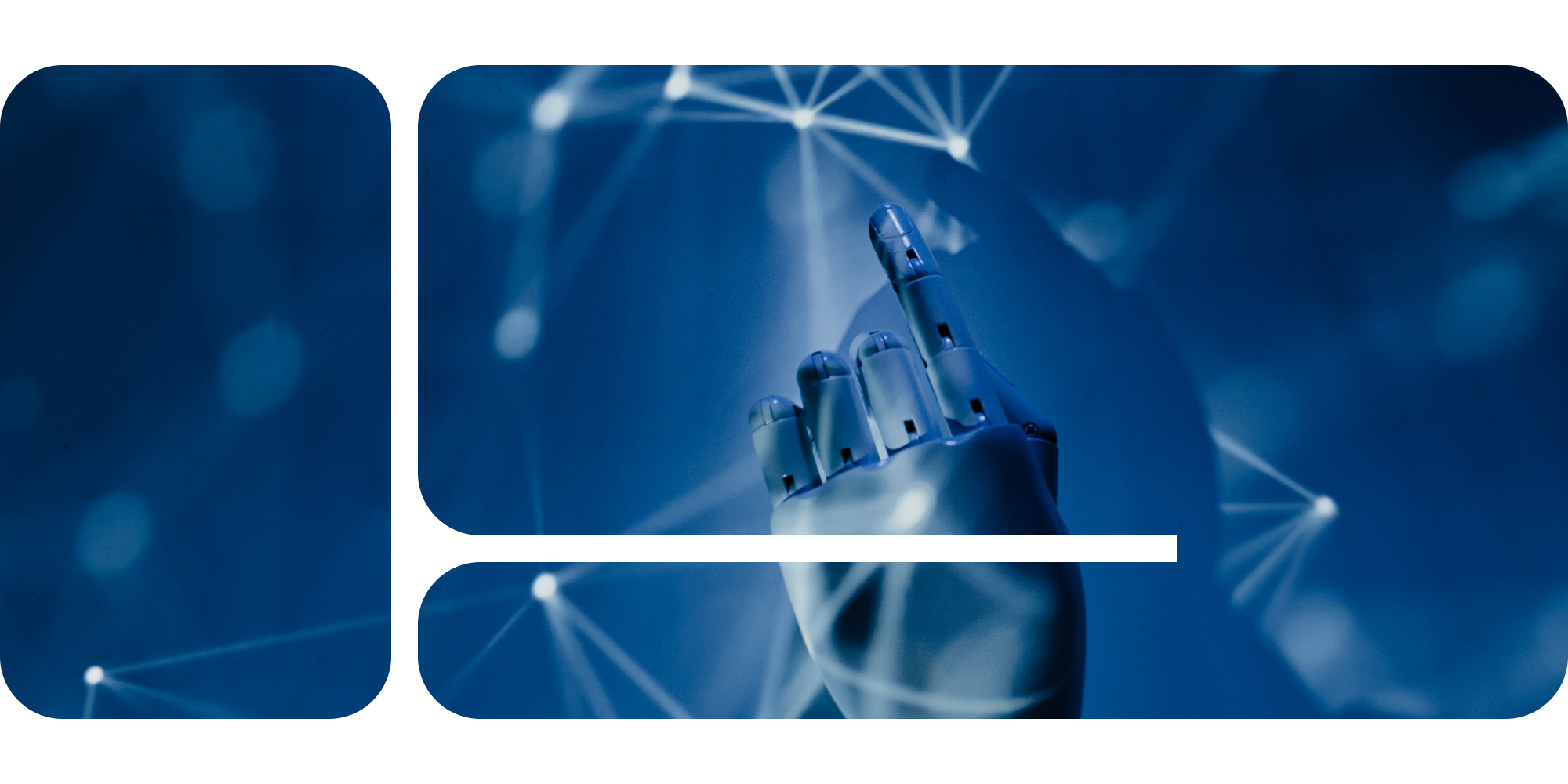 Great to have you here! Welcome to the first edition of Industry Groove Newsletter. From now on, I will be summarizing the most important news from the music industry on a weekly basis and providing relevant links for those who want to dive deeper into a topic.
A brief history of how this newsletter came about: It all started in June 2022 with the idea of creating an internal newsletter for iGroove employees, so they wouldn't miss any important developments in the music industry. Since I was already writing articles for the iGroove Magazine and constantly scouring relevant websites, it was clear that this would be my job. Soon, what I had secretly hoped for from the beginning came true: the feedback on the newsletter was so positive that we decided to make it accessible to everyone. And here we are now. By the way, all internal newsletters published in 2023 can now be read in the iGroove magazine.
Almost one third of 2023 has already passed, and in these first almost four months, two main topics have dominated the music industry. One of them is the discussion about a new streaming model initiated by Universal Music CEO Lucian Grainge. We are currently living with the contradiction that streaming is the most important source of revenue and the strongest growth driver, but at the same time, crisis symptoms are increasing. The urgency of the topic is evident from the topics covered in this newsletter alone.
The second dominant theme is, unsurprisingly, AI, or artificial intelligence. The rapid development in the field of AI has led to topics such as Web3, Metaverse, or NFTs taking a backseat. Of course, they are neither gone nor irrelevant, but the momentum is currently clearly not in the Metaverse, as the article on Decentraland shows.
But now without further ado, let's get to the topics of the week.
---
As mentioned in the intro, the topic of "new streaming model" has dominated the year so far. A lot has happened, and to provide an overview, I have summarized the most important points in this article.
The article sheds light on why the majors, especially Universal, are now suddenly also demanding a new streaming model.
Furthermore, it explains how the current system and the most discussed option, user-centric, work.
Finally, the article presents nine other possible models that are currently being talked about.
Many artists and labels have been demanding for a long time that DSPs, especially Spotify, increase their prices. This demand is now also coming increasingly from the major labels.
Especially because growth in streaming is declining or stagnating in many places, it is demanded that Spotify follow the example of Apple Music and Amazon Music and raise its prices in the US and other important markets.
Barclays estimates that a 10% price increase at all DSPs would increase Universal Music Group's earnings per share by 13% and generate €400 million ($430 million) in annual revenue and €240 million ($258 million) in gross margin. The same price increase would also increase Warner Music Group's earnings per share by 21% and bring in an additional $256 million in revenue and gross margin of $158 million.
Analysts at JPMorgan Chase estimate that a price increase by Spotify would lead to annual additional revenues of 200 million dollars.
However, Spotify still seems to be focusing more on subscriber growth than revenue growth. It remains to be seen how long shareholders and labels will continue to watch this game.
Recently, there has been a lot of discussion about streaming services struggling to reach Generation Z. Some of the latest adjustments by DSPs were explicitly aimed at young consumers.
However, according to MIDiA, there seems to be a problem with another generation as well: the Millennials. They were actually considered the foundation of the streaming industry.
In their latest report, they focus on 25-34 year-olds in the US. They show that this age group is the most valuable, but also the most threatened for the music industry.
Millennials are the generation that invests the most time and, above all, money in music. They are also the age group that witnessed the shift from physical products to streaming and is more attached to the old media than expected.
Nearly half of all respondents stated that they would rather cancel a music streaming subscription than a film subscription.
Additionally, more than half want people, not algorithms, to suggest music to them. They also want more social elements on DSPs, such as more tools for their profile pages or messaging features.
Unlike with Gen Z, one can sense that Millennials are resisting becoming completely passive music consumers, which is almost inevitable with streaming.
For DSPs, it will now be extremely difficult to reconcile the quite different needs of the two most important age groups.
Universal Music not only wants to set the direction for DSPs in terms of streaming models, but also in the area of AI-generated music. This was revealed by the Financial Times.
Universal has reportedly urged DSPs in an email to block their catalog for all developers of AI technologies that use music to train artificial intelligence.
Additionally, Universal has sent numerous takedown requests, stating that this music was used to train copyrighted content without the consent of the rights holders.
Universal Music is thus getting involved in the already intensively debated copyright debate, which should have been conducted much earlier and will now likely occupy numerous courts.
DSPs have so far remained diplomatically silent.
Universal Music obviously sees AI-generated music as a threat and one must wonder how far it will go, especially when you look at how easy it is to produce a song with Kanye's voice, for example, as seen in this tweet. What also doesn't help is that some bank analysts have lowered their valuation of Universal's stock, explicitly citing AI-generated music as a threat to their business model.
However, MBW analysts currently see no threat to established labels. The crucial question is not how much AI music floods the DSPs, but how often it is actually listened to (which is logical, but sometimes forgotten).
In 2022, the three majors plus Merlin (a consortium of numerous independent labels and distributors, including iGroove) lost 2% market share on Spotify. Since 2017, it's been 12%, which of course contributes to the recent activism of the majors.
Although this is not a pleasant development for the major companies, one must take a step back and look at the big picture.
On average, 98,500 songs are uploaded to DSPs every day, and nearly 50% of the approximately 100 million songs on Spotify and other platforms were released in the last three years. A flood of releases will not come with AI-generated music, this flood is already here.
Only 4% of all released songs come from the majors and yet they maintain their market share more or less. In this sense, a loss of 2% is not much.
Because the music of the majors is listened to, which cannot be said of many other releases. 42% or 67.1 million songs were played less than 10 times on Spotify in 2022, 38 million or 24% were not streamed at all throughout the year.
Spotify therefore also explains that there are only 200,000 professional acts on their platform, which is only 2.2% of all artists on Spotify. These 2.2% are responsible for no less than 95% of the royalties paid out.
MBW therefore believes that AI-generated music currently, if at all, represents a threat to functional music, such as sounds for sleeping, exercising, or learning.
In the intro, I already mentioned that developments in the metaverse are still progressing, but the hype has flattened out quite a bit. This is also evident in the latest news surrounding Decentraland.
One of their biggest events is the Metaverse Fashion Week, which also involves big brands like Dolce & Gabbana or Tommy Hilfiger.
Last year, 108,000 people attended the Fashion Week, but this year, there were only 26,000.
Another example: The sale of virtual land in Decentraland peaked in 2021 with a trading volume of one million dollars per week. This number has now dropped to $50,000.
In another article, Techdirt points out that interest among young US consumers remains limited.
27% own a VR headset and only 7% plan to buy one anytime soon.
Sales of VR headsets in the US declined by 2% in 2022, and worldwide sales dropped by 12%.
Nowadays, anyone can evaluate how successful an artist is based on numbers such as streams, monthly listeners, followers, likes, etc. And without the right numbers, it's now almost impossible to get a record deal.
The article from MIDiA now asks where the numbers are to evaluate the performance of a label. This would help artists decide if a record deal is really right for them and, if so, which label is best for them.
What could be possible metrics? For example, the ratio between signings and successes, the loyalty of artists to a label, and whether they renew their contracts. How do labels perform compared to each other? How does the performance of indie labels differ from that of distributors?
Of course, we always hear about the successes of labels. But what about the failures, the dropped artists, the botched album campaigns?
Now the question arises of who could provide such data. First, they see Spotify or other DSPs, as they have all streaming data available.
Other options would be ROSTR or the companies that compile the charts. However, these are probably too closely linked to the majors.
---
Bonus Reads