Cross-media path to the future?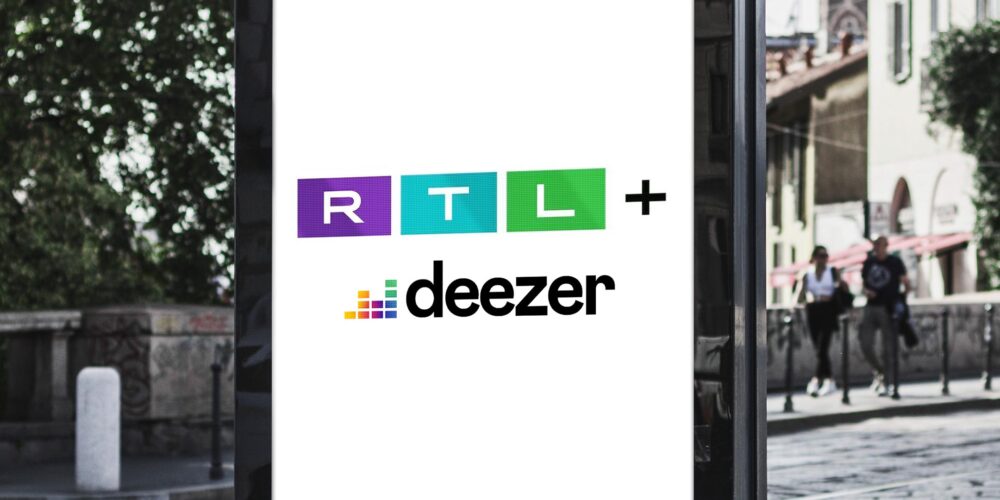 What you'll learn in this post:
RTL+ becomes a cross-media platform and brings Deezer on board
Why such cross-media collaborations could become more frequent in the future
How this could influence the income of musicians
Most consumers usually have two streaming subscriptions: one for watching movies and series and one for listening to music and podcasts. For reasons of convenience, many would probably be happy to see all these options available in one app. The closest platforms we've had so far to this sort of convenience are Amazon and Apple, which both offer audio as well as video streaming, albeit separate from one another. One possible trendsetter, however, is an unexpected one, namely RTL, or rather, its streaming offshoot RTL+ (formerly known as TVNOW).
RTL+ and Deezer join forces
RTL+ is the European media group's response to the competition from streaming providers like Netflix, Sky, Prime, or Disney+. It currently has 3.4 million paying subscribers. Now, RTL is set to be restructured as a cross-media entertainment platform. On top of the current selection of movies and series, there will be a new addition of podcasts, audiobooks, e-magazines, and music. The launch is set for the first half of 2022.
For their partner in music streaming, RTL has decided to bring Deezer on board. What's different from other partnerships is that users won't just have a Deezer subscription included in the price, but that all audio content from Deezer will be integrated on RTL+ in its entirety. Since more and more traditional broadcast networks are feeling the pressure from video streaming providers, there will probably be more collaborations like this one in the future. We also cannot rule out the possibility that market leaders such as Netflix, Sky, or Disney+ could be entering into cooperative arrangements with music streaming providers.
Would this have an impact on the musicians' income?
But what would this mean for musicians? At the moment, we can only speculate. Such cooperations certainly have the potential to convince more people to use music streaming, which means that the payout pot will grow bigger. However, we also have to assume that the subscription fees, which mathematically should be rising, will actually be put under pressure even more. One reason for this is that the competition would be heating up and no provider would dare increase the prices in this kind of environment. Another is that these types of bundle-offers come with the inherent risk of beaten down prices.
Let's assume that the two market leaders Netflix and Spotify band together. At the moment, a Netflix subscription costs 13.99 and the premium subscription for Spotify 9.99. It is entirely feasible that a potential price war will see to it that the bundle will be available for 19.99. At least a portion of those missing 4 Dollars would be taken out of the pockets of musicians. Many artists are already skeptical of Spotify's current strong focus on their podcast business. If video-streaming were to join the platform, it would create yet another entirely new dynamic.
What happens next?
At the current state, all of this is still a long way off. But the step that RTL+ and Deezer are taking shows that cooperations like this are one, being considered, and two, are also actionable from a technical point of view. It remains to be seen how big the consumer demand is and which other streaming providers will follow suit. Then, we will be able to observe whether the benefits will outweigh the risks. We will certainly keep you updated on the subject.