The Lofi Records phenomenon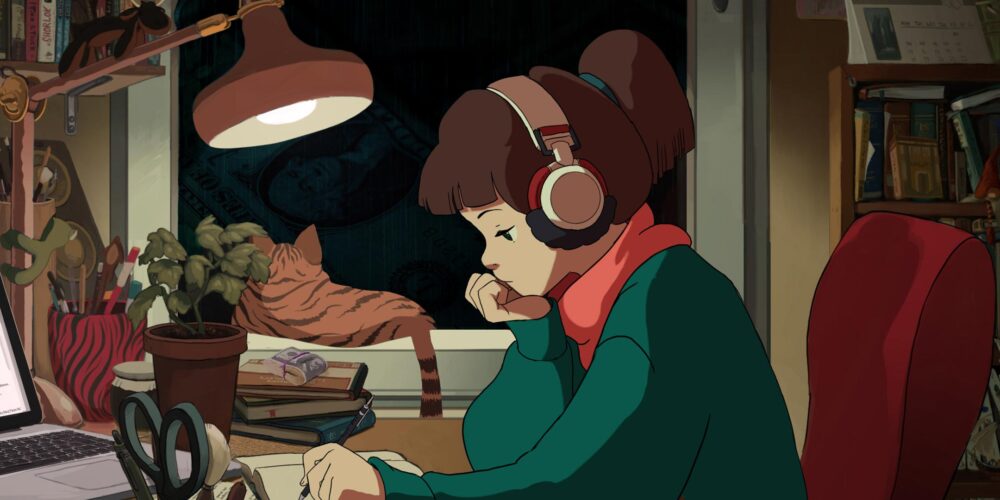 What you'll learn in this post:
How many Spotify streams Lofi Records generated in 2021
How the streaming label created its own ecosystem
Why producers are nevertheless trapped in a dependency
For many years, instrumental hip hop remained a niche interest for just a few beat nerds. This changed with the soon very popular YouTube livestreams and lo-fi playlists washing over millions with relaxing beats as they study, chill, or play games. One trailblazer of this movement is Lofi Records, better known as Lofi Girl or previously known as ChilledCow. Their most popular Playlist has over 6 million followers, therefore making it one of the biggest playlists not curated by Spotify.
After setting up their Livestreams on YouTube as well as their playlists, the next logical step for Lofi Records was to release the music for said playlists themselves. Thus, a livestream became its own (streaming) label – and a success story like no other. It's a story from which we can learn quite a few things: on the one hand, they undercut the usual mechanisms of streaming, but at the same time, their success is also a reflection of the processes at work in the world of streaming and playlists.
A very own ecosystem
One could say that Lofi Records is beating Spotify at their own game. Most artists and labels are largely dependent on whether or not Spotify considers them for their playlists. By building their own playlists, however, Lofi Records has essentially rid themselves entirely of this dependency. They have created their own ecosystem, so to speak, and therefore have to follow the prevailing rules only to a certain extent. Contrary to the current trend, they have, for instance, exclusively released EPs and albums but not one single.
It's the quantity that counts
While the majority of artists complain about the payout from streaming providers, the bigger labels have come to the best of terms with it. How come, you ask? The answer can be summed up in one word: quantity. A song released by Lofi Records will generate, on average, around 2.5 million streams over the course of the year. So, let's assume an artist releases 10 songs in a year with Lofi Records, generates 25 million streams, and receives 50% of the revenues: A conservative estimate would put their earnings at around 25-30,000 Euros. A pretty sum, but what makes it truly interesting is the quantity.
In 2021, Lofi Records released 156 EPs and albums, as well as 3 compilations (totaling 1,453 tracks), which comes out to around 3 releases a week. These 159 releases generated 2.23 billion streams on Spotify in 2021 (meaning we're not even counting those released prior to 2021). Using conservative estimates once again, they are likely to have made 5.5. million Euros in revenues. If, say, half of that went to the producers, there would still be 2.75 million left for the labels. The numbers therefore show that they might have just as well changed their name from ChilledCow to CashCow.
Dependence on playlists
Those who put out their releases with Lofi Records are guaranteed millions of streams. That is why Lofi Records not only introduces new producers to the scene, it also has the LoFi elite scrambling to work with the Parisian label. But while Lofi Records builds their success entirely on their own playlists, the producers are always going to be left with some dependence: either on the playlists made by LoFi Records or on those by Spotify or other curators. This becomes very clear when you take a look at the producers' monthly listeners and followers.
On average, the 128 producers that put out releases with Lofi Records this year have 1.2 monthly listeners but only 6,800 followers. Experts recommend your followers make up at least 5% of your monthly listeners. Looking at these 128 producers, the average comes down to only 0.66%, and a mere 23 producers reached numbers above 1%. There is no clearer way to showcase the dependence on playlists than that.
Nevertheless, Lofi Records is not only a poster child for streaming labels but also a prime example for how thanks to streaming, niche music can reach a level of popularity never thought possible in the old CD era.