How to identify fake streams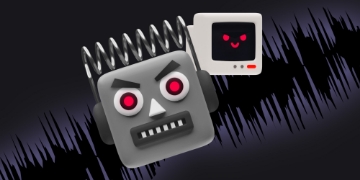 What you'll learn in this post:
How to feed the algorithm properly
Which metrics can be used to identify fake streams
Where to find these key figures
Have you booked a streaming promotion and are not sure if it's serious? Are you a manager who wants to take a closer look at an artist? Here you can find out how to check if the streaming numbers are legitimate or if bots were used.
The number of streams is one of the most important characteristics for success and of course also for income. It's equally important that the algorithms are fed correctly. Therefore, it's not only the increase of streams that counts – and certainly not with illegal methods. To get into algorithm playlists, the algorithm must be fed with good data. But if you buy into playlists that only generate bot streams, you feed the algorithm with negative data. The following factors show whether bots were involved.
Streams / Saves ratio
If you use bots, you have many streams but hardly any saves on a song. Normally the saves are about 6-10% of the streams. With botted tracks it's 3% or less.
Streams / Listeners ratio
The ratio between streams and number of listeners of a song should be between 40-60%. So you have about twice as many streams as listeners. Bots often play a song only once, if streams and listeners are virtually identical, this is suspicious. Few listeners are just as noticeable, this indicates that the song is played in a continuous loop.
Desktop / Mobile ratio
Most people consume music via their cell phones. If the percentage of streams coming from desktop devices is over 20%, this indicates that the streams are botted.
Free / Premium ratio
Even though Spotify has more listeners with free subscriptions than paying customers, the premium accounts generate more streams. If a significant portion of the streams come from free accounts, it's suspicious.
Important: All percentages are approximate guidelines. Exceptions can confirm the rule.
Fans also like
This section shows what else your fans listen to and these are mostly artists who make similar music. If you find artists from completely different genres here, this hints at bots. If an artist has hundreds of thousands of fans, but no "Fans also like" section on his profile, this is also fishy.
Playlists
Often fraud is happening via playlists. Here too, a numerical comparison between streams and listeners is worthwhile (proportion 40-60%). Playlists with many followers but only unknown songs, missing covers and strange names are suspicious. Often a playlist has thousands of followers, but the creator of the playlist has almost none.
Monthly Listener vs. Follower
As already mentioned in another article, followers should be about 5% of the monthly listeners. If the number is below that, this can only be explained if you have a song in a big playlist.
Listener & Follower Development
If an artist works with bots, one will see massive leaps in the long-term development of listener and follower numbers. A slow but steadily increasing curve is normal.
Origin of streams
The origin of the streams is also worth a look. Bot farms are often located in countries where Spotify doesn't even exist. They bypass this via VPN, so that you suddenly have an excessive number of streams from small towns. You should also pay attention to whether an excessive number of streams come from the same place.
Analyzing an artist's numbers accurately requires time and access to their Spotify for Artists and sales trends from their distributor.