Calculate the market value of your music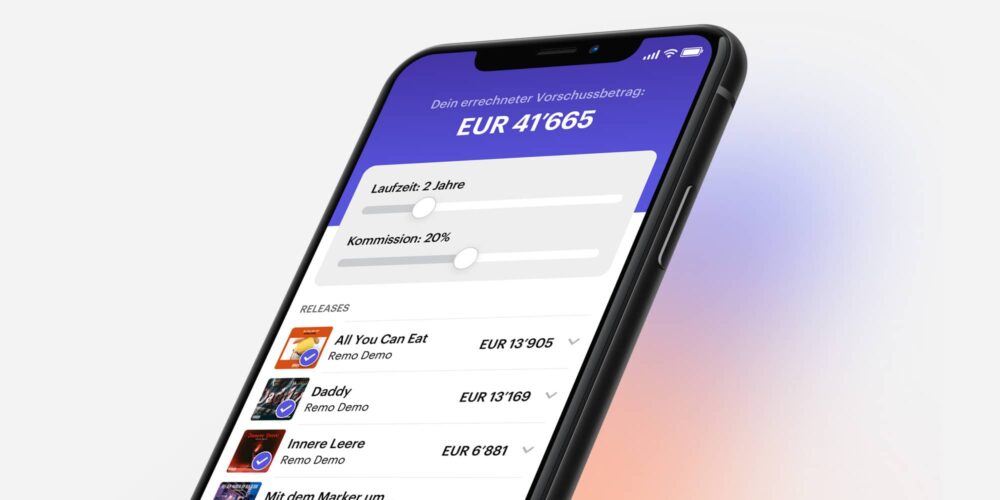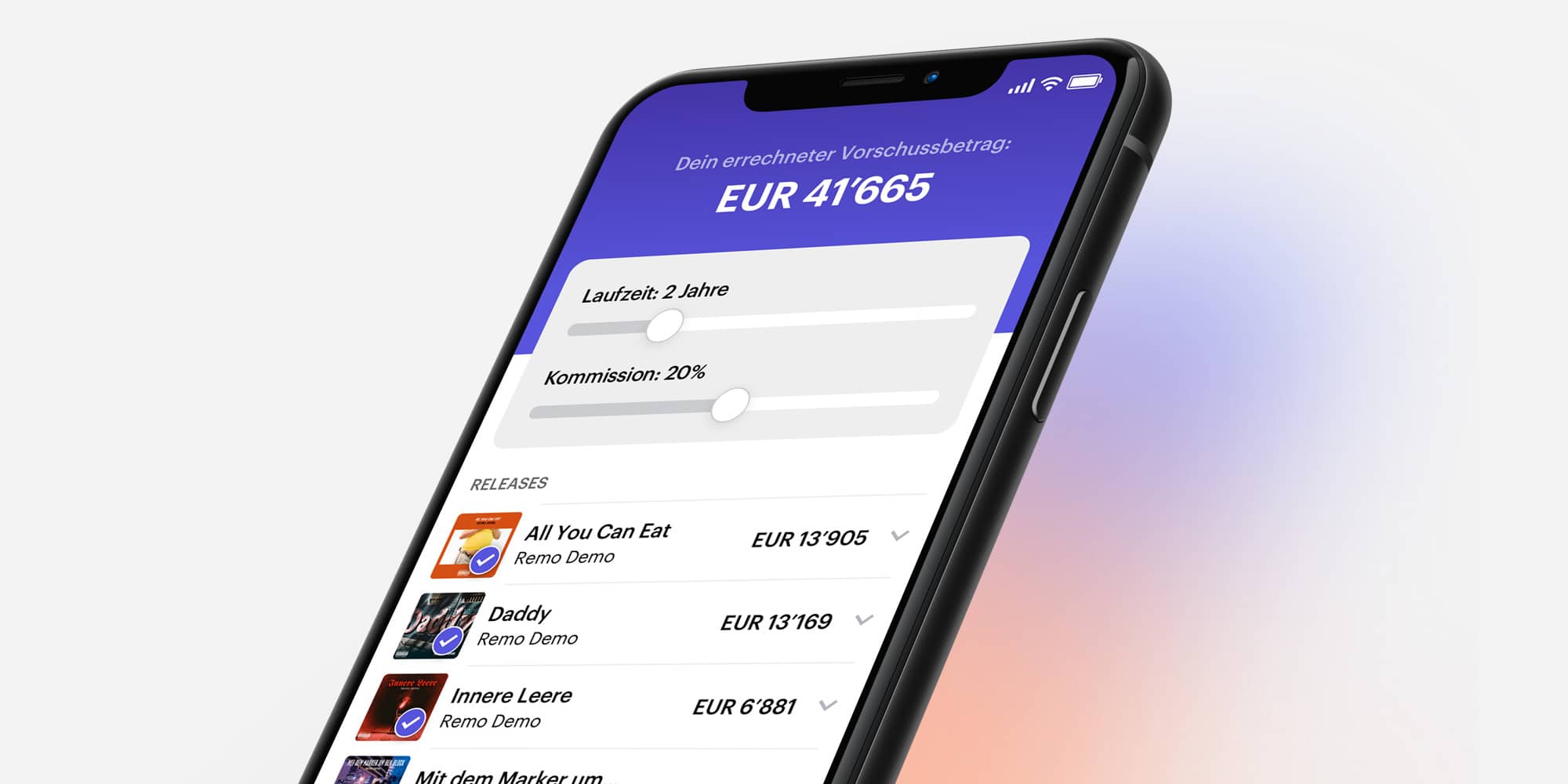 What you'll learn in this post:
Why the market value of your old releases is relevant
How to get your personal evaluation including an advance offer in just a few steps and free of charge
How to easily choose the duration and commission yourself
Advances have always been an integral part of the music business. When you think of this topic you usually consider advances for future releases. However, it is also possible to make money from your old releases – the so-called backlog. Thanks to iGroove's world's first artificial intelligence-based advance calculator , you'll know the value of your backlog in a flash.
Why is the market value of my old releases interesting?
There are several reasons for it.
Are you currently in negotiations with a label, distribution or management? Thanks to our calculation, you can present them with concrete figures and thus put yourself in a better negotiating position, especially if you are negotiating a deal that includes the backlog.
Find out if the deals you made in the past were fair or if you need to negotiate better in the future.
If you're interested in joining iGroove or are an existing customer, you can quickly and easily request an advance payment.
How do I find out the market value of my releases?
You fill out this form (this is also possible if you are not an iGroove customer) and then our servers start calculating. Within 24 hours you will receive a detailed evaluation and a non-binding advance offer. The minimum amount for an advance is currently 2.000 Euro.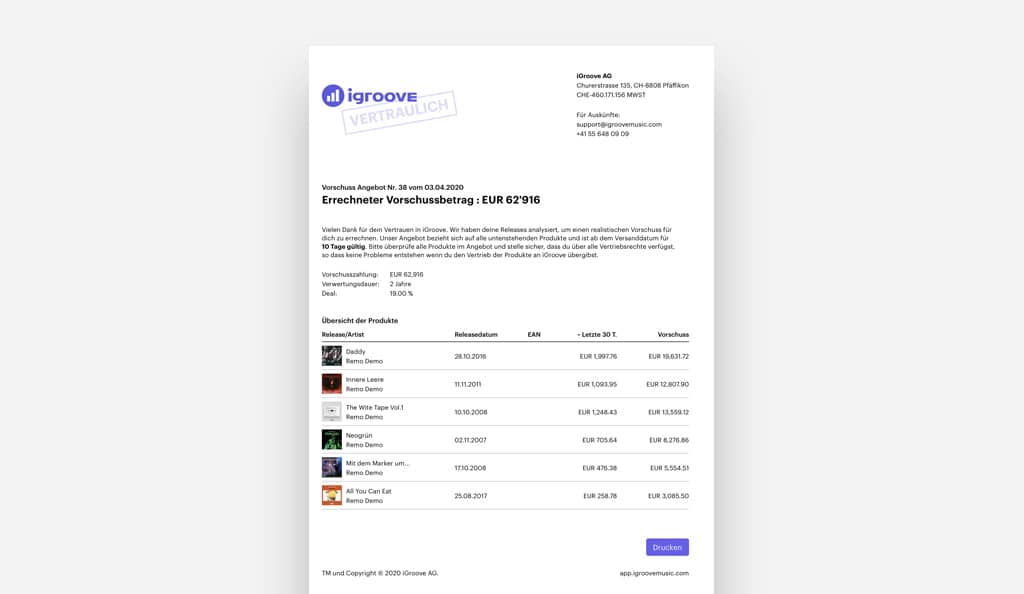 Can I freely choose the duration and commission?
Yes, you can change the offer as you like. Depending on your wishes, you can choose a term between one and five years. In addition, there is a range between 14 – 25% for the commission. Depending on the settings of the two sliders, the calculated advance amount will also change automatically, so you can find the ideal offer for you.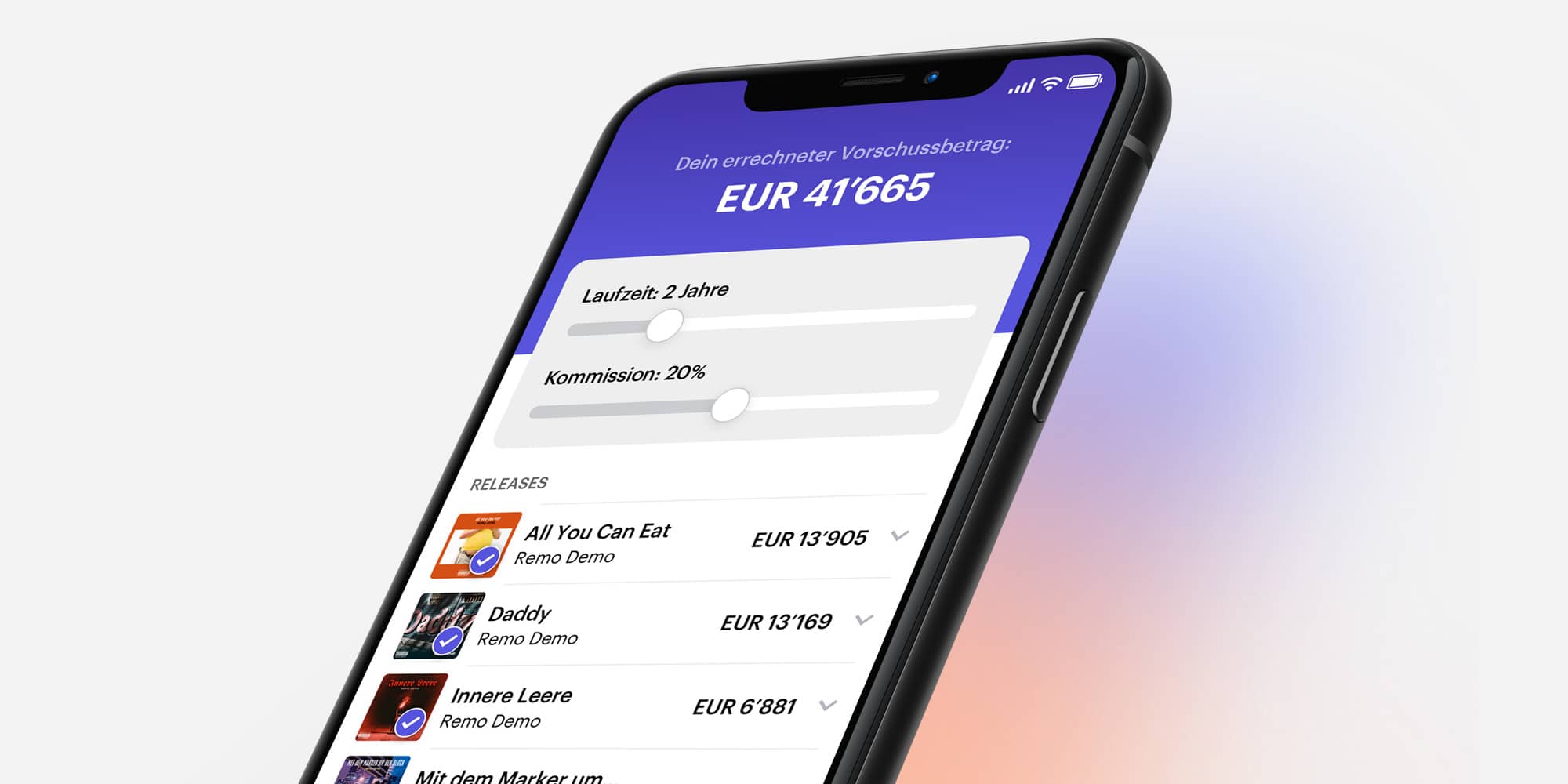 Once you have found the perfect offer, you can either print it out to start negotiations or have iGroove pay out the amount directly.
How long does it take to receive my advance payment?
As with the calculation of the advance, it's important to us that everything is done as simply, transparently and without a lot of paperwork as possible. As soon as you have accepted the offer, a contract will be drawn up and digitally signed (legally binding). This saves a lot of time. If you're not an iGroove customer yet, all you have to do is transfer your releases to iGroove and you'll have the money on your account.
How do I transfer my releases to iGroove?
On the one hand, you need to request a takedown of your releases from your previous distributor, on the other hand, the releases need to be re-entered into the iGroove system. The most important thing is that you capture the same ISRC as you did with your old distributor. This also guarantees that all your streams and playlist placements are preserved. You can find more information here.
By the way, the one-time release fees for your releases are on the house. So your release will be delivered to the shops for free and will stay there as long as you want it without any recurring costs.
Where can I see how much of the advance I have already recouped?
In your iGroove account, your advance contract is stored and you can always see how much of the advance has already been recouped. Every month you can see the latest payback based on your sales and you can see exactly how much you have recouped with which release. So you always have an overview of the outstanding amount. As soon as the advance payment has been recouped in full, you will receive your entire income paid out again minus the agreed commission. For example, if you set the commission to 20%, you will receive 80% of your earnings from now on.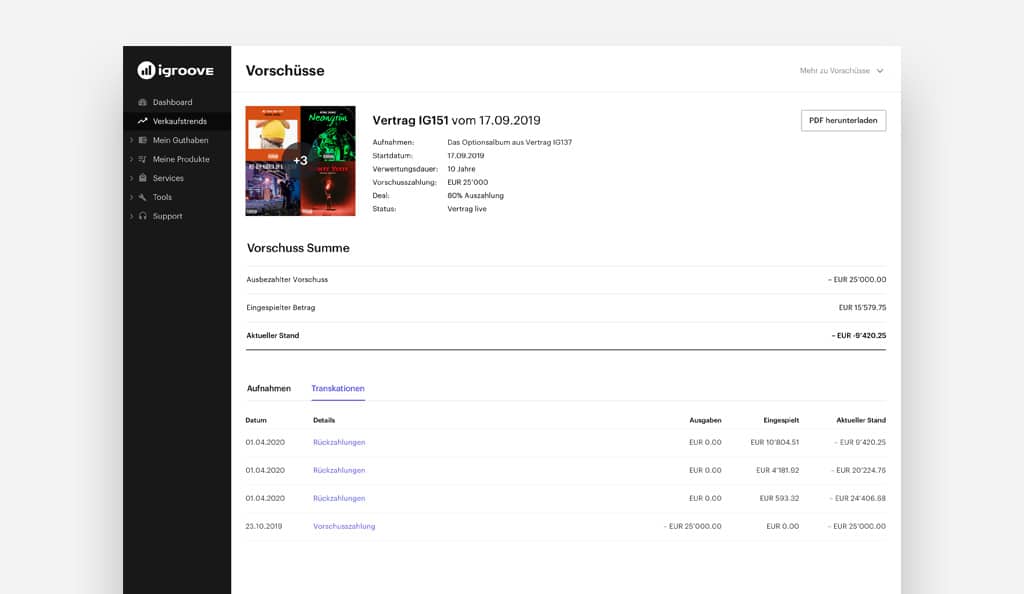 If the advance is not fully recouped, iGroove bears the economic risk. Open amounts do not have to be paid by the artist.
Try the advance calculator now
Take a look at the interactive example of an offer now and request your non-binding advance offer yourself here.
Do you have any questions about our market value calculator or the advances?
Then contact our support at [email protected] or write us in the chat.