Clubhouse launches earning opportunity for creators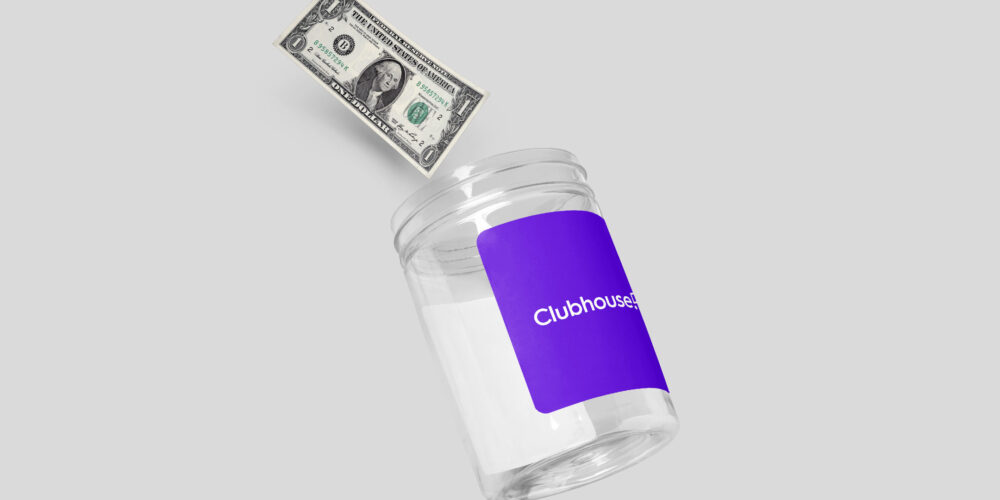 What you'll learn in this post:
Clubhouse introduces a feature where users can tip creators
This goes 100% to the Creators
Clubhouse is under pressure as competitors position themselves
After Clubhouse has so far been mostly useful for increasing one's reach and building networks, the social audio app has now launched a way for creators to make money, as well.
Clubhouse continues to fly high, but it's uncertain whether this will remain the case post-pandemic. Additionally, the competition is gearing up, as well: Spotify has recently acquired the social audio app Locker Room, and as usual, Facebook is jumping on the bandwagon, too, testing their competitive product Hotline. It is therefore clear that Clubhouse needs to offer more to creators.
A first step in this direction is that Clubhouse-users can now tip creators. We are already familiar this feature on various other platforms. However, while most of those keep a portion to themselves, Clubhouse promises that 100% of their tips actually go to creators – a clear sign to show their commitment to them.
Now, every user can give a tip – but for the time being, only a limited test group can receive them. Soon, however, Clubhouse Payments will be available to all creators.
On Twitch, there are gamers who have more than a million dollars coming in every year from such tips. It remains to be seen whether Clubhouse, too, can be an interesting source of income for musicians.
Despite the fact that Clubhouse is still available only for iPhone users and only via invitation, it has so far been downloaded over 8 million times. Even if this number still seems small compared to other platforms, Clubhouse has been valued at around one billion dollars already.