Your music on Snapchat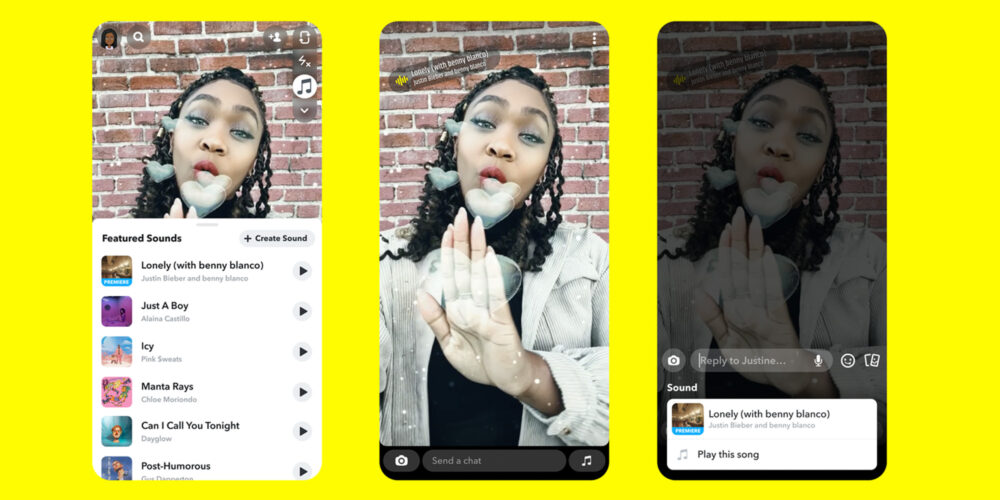 What you'll learn in this post:
What is a standard feature on TikTok and Instagram was previously not possible on Snapchat: integrating licensed music. The app, which is particularly popular with a young audience, has now changed this. The simply titled "Sounds on Snapchat" feature is, however, only available for iOs users so far.
Just one click away
When someone includes a song in a Snap or their Story, a swipe-up reveals the artist name as well as the song title. Now click "Play this Song" and users can listen to the track on their preferred platform like Spotify, Apple Music or Soundcloud.
Snapchat sources music not only from major labels, but also from Merlin, which represents numerous independent distributors. Soon, it will also be possible for iGroove customers to make their releases available on Snapchat.
For musicians, "Sounds" offers another opportunity to generate additional streams and followers on streaming platforms. With 4 billion snaps being created every day, this is a reach that should not be underestimated.