Claim your Knowledge Panel on Google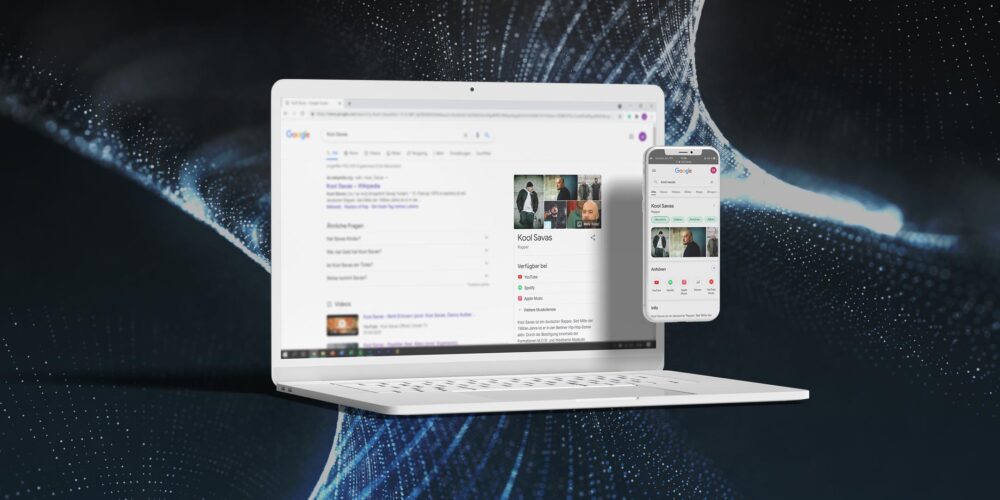 What you'll learn in this post:
What a knowledge panel is and how you can claim it
How to gain at least a little control over your appearance on the world's most important search engine
How to post to the knowledge panel yourself
As an artist, you are always active on several platforms – from Instagram to TikTok to Spotify – with the goal to keep your current fans updated and leave a good impression on potential new fans. When a new listener gets interested in your music, chances are high that they will type your name into Google. But then you don't have any control over what's being shown to them, right? Well, not quite!
Claim your Knowledge Panel
If someone looks up an artist, they will be shown a so-called Knowledge Panel on the right-hand side of the screen. There, they will see images, part of the bio, albums, songs, or tour dates, among others. This Knowledge Panel can be claimed, and once the claim is granted, you have the option to suggest edits.
To make your claim, simply click on the button underneath the Knowledge Panel. In order to do that, you will need a Google account. Then, you will have to prove that you are either the artist or represent the artist. Once you have received the verification, you can also add more users.
Modify the information on the Knowledge Panel
If there is any wrong information displayed on your Knowledge Panel, you can report it to Google.
However, you have to be prepared to wait in line for some time until the changes are implemented. Some users have even reported that their suggestions were ignored completely.
But even though the system still shows some flaws, you should not lose out on gaining at least some control over your presence on the by far most important search engine in the world.
Post updates on your Knowledge Panel
As a verified artist, you additionally have the option to post things such as stories, articles, videos, polls, or events. You can also choose to time these posts and to extend their visibility of from the standard 7 days to 14 days. Your posts will be shown directly in your Knowledge Panel, and you can always look at the statistics to see which posts have done well.